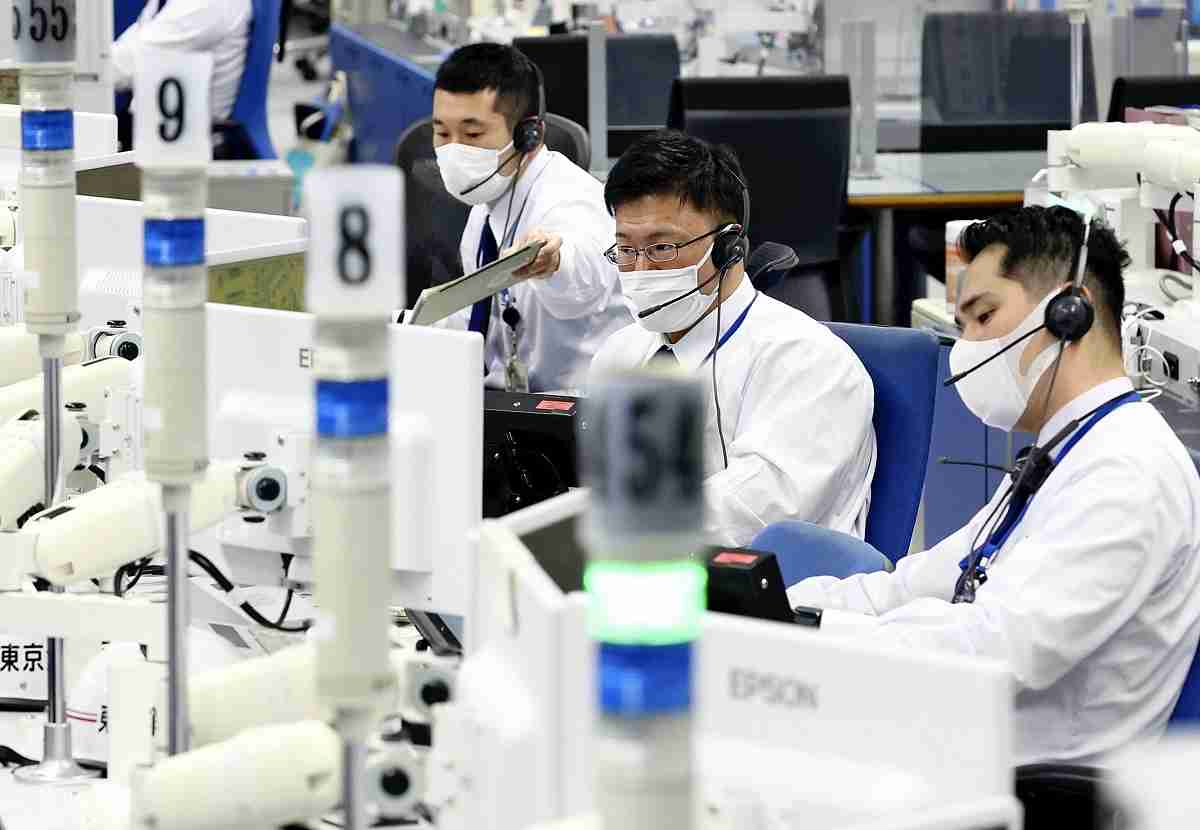 17:46 JST, January 20, 2023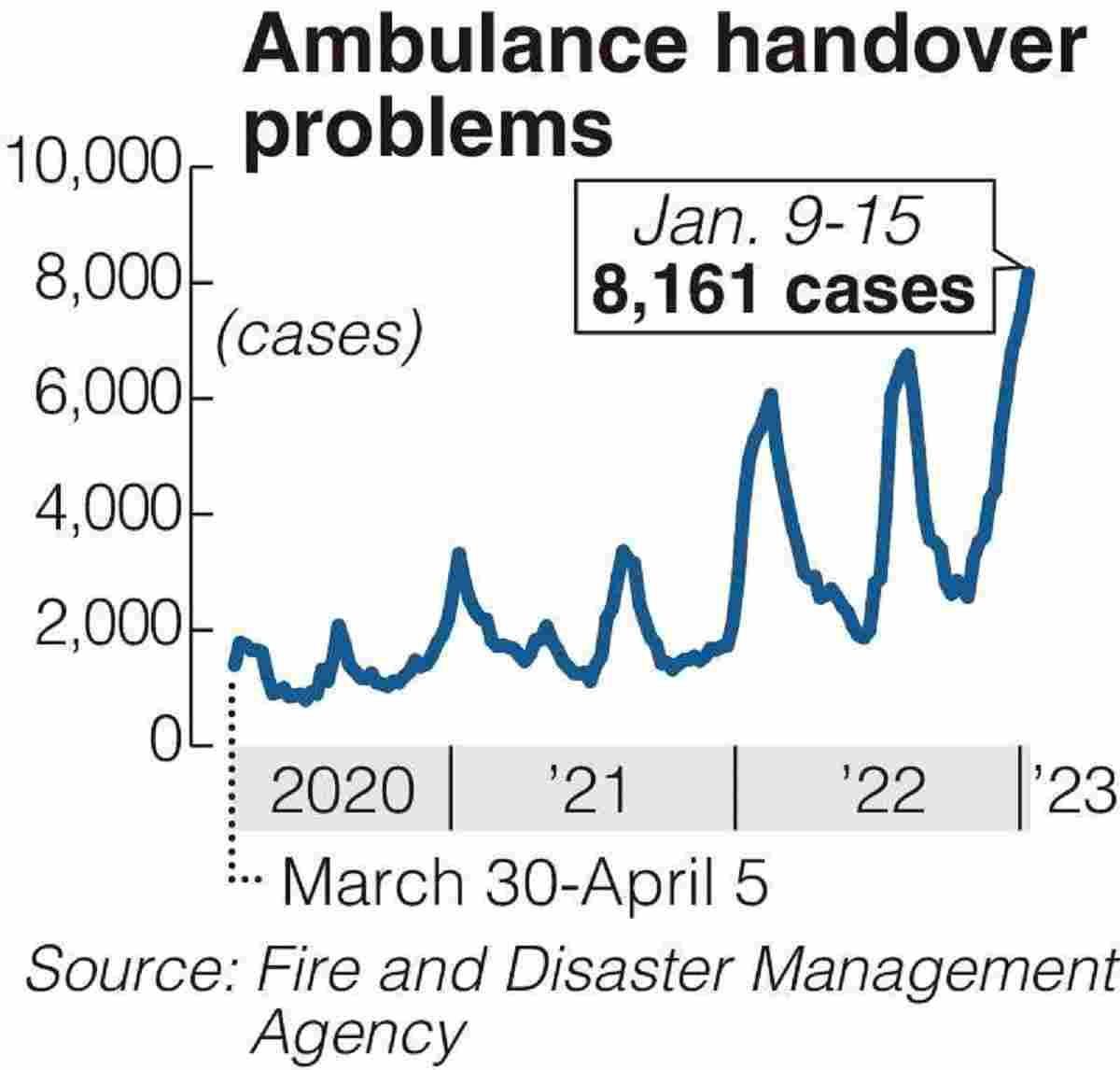 The nation's emergency services are reeling amid the eighth wave of the COVID-19 pandemic, with such issues as delays reported for more than 8,100 ambulance handovers in the seven days through Sunday, marking a record high for the fourth consecutive week.
At the Tokyo Fire Department's Command and Control Center in Chiyoda Ward, Tokyo, about 40 staff members were scrambling to deal with a flood of emergency calls on Wednesday. The center handles 119 emergency calls in Tokyo's 23 wards.
The employees were noting down information from callers on their terminals, as lights lit up green one after another, indicating an ambulance was required.
"The emergency calls never stop. If the situation continues, we won't be able to save lives that could be saved," a fire department official said.
Last year, the number of 119 emergency calls in Tokyo reached about 1.03 million, topping 1 million for the first time since the current tally system was introduced in 2015.
The number of ambulance call-outs also hit an all-time high of about 870,000.
As of Tuesday, Tokyo had already received 43,652 calls for emergency medical assistance this year, up 2,492 from the same period last year.
"People might have become less conscious of the need to reduce pressure on hospitals and emergency services," a senior fire department official said.
According to the Fire and Disaster Management Agency, among 52 major fire departments nationwide, there were 8,161 reports in the seven-day period through Sunday of emergency patient handover problems, such as cases in which three or more hospitals refuse to accept a patient.
Even though only 29% of these cases involved coronavirus-related callouts, the rising number of transportation difficulties has been attributed to a shortage of hospital beds due to the pandemic.
Many emergency patients have faced difficulties getting admitted to hospital, not only COVID-19 sufferers.
When a Nagoya resident in his 70s called emergency services after falling over at home in the early hours of Jan. 13, it took about 1 hour and 40 minutes to find a medical institution to accept him.
Paramedics contacted 27 hospitals but were told there were no vacant beds.
In Chiba, it took nearly nine hours to find a hospital for a woman in her 90s with a suspected leg fracture in mid-December.
"Hospitals appear to be busy handling patients with fever, so they can't deal with other patients," a Chiba Fire Department official said.
The workload is also piling pressure on paramedics, who are having to do extremely long shifts.
The severe situation may have been the reason behind a recent road accident involving an ambulance that crashed into a fence and overturned, leaving three crew members slightly injured in Akishima, Tokyo.
The driver, who had been on duty for 17 hours, told an internal investigation he was feeling drowsy when the accident happened.
In Tokyo, the average daily work hours of emergency services personnel hit 15.5 hours last year, an increase of about four hours from the previous year.
Toho University Prof. Kobayashi Intetsu, who specializes in infection control, said "People shouldn't hesitate to call emergency services if elderly people at high risk of developing serious illness or people in a critical condition need medical assistance, but young and middle-aged people with no underlying medical conditions should consult their family doctors first if symptoms are mild."
Add TheJapanNews to your Google News feed.