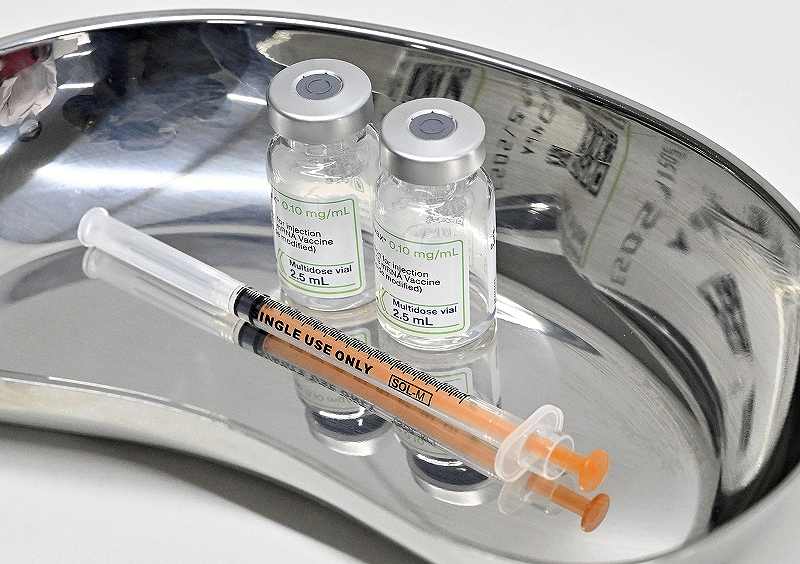 17:28 JST, January 12, 2023
Japan registered 520 deaths from the novel coronavirus on Wednesday, exceeding 500 daily deaths for the first time. The previous highest figure was 498 on Jan. 5.
According to the Yomiuri Shimbun tally, more than 10,000 people have died from coronavirus-related causes since December. The nation's eighth wave of infections and a cluster of outbreaks at elderly care facilities are believed to be among the reasons for the sharp increase. An advisory panel to the Health, Labor and Welfare Ministry said Wednesday that the death toll will likely continue to rise.
The Yomiuri Shimbun tally shows that coronavirus-related deaths increased by around 10,000 every three to four months after the cumulative COVID-19 death toll topped 30,000 in May last year. But the figure for cumulative deaths reached 60,000 on Sunday, after surpassing the 50,000 mark on Dec. 1.
The ministry said 90% of the deaths reported between Nov. 30 and Jan. 3 involved people aged 70 or older.
The fatality rate for coronavirus patients greatly decreased after the omicron variant became the dominant strain of COVID-19. When the delta variant was dominant from July to October 2021, the mortality rate for infected people aged 80 and older was 7.92%, but this figure fell to 1.69% from July to August last year, the ministry said.
Other variants — including the omicron BA.5 subvariant, which is thought to be less virulent than other forms of the coronavirus — remain prevalent during the current eighth wave, meaning there should be no major changes in their virulence. Nevertheless, the death toll continues to increase rapidly.
To explain this seeming anomaly, Atsuo Hamada, a specially appointed professor of travel medicine at Tokyo Medical University, pointed to the large number of infected people and the growing number of elderly people who die from chronic illnesses that worsen after becoming infected with the coronavirus.
The daily number of new infections tallied by the ministry has yet to exceed the peak figure for the seventh wave, but Hamada noted: "Each and every infection case no longer needs to be identified by the government, so in real terms, it's highly likely that infections are spreading on a larger scale that they did during the seventh wave."
Clusters of infection are also increasing at elderly care facilities, where many residents have chronic illnesses. "In order to reduce the death toll, it's important to take measures to prevent the spread of infections among older people, such as by strengthening countermeasures at elderly care facilities," Hamada said.
Add TheJapanNews to your Google News feed.