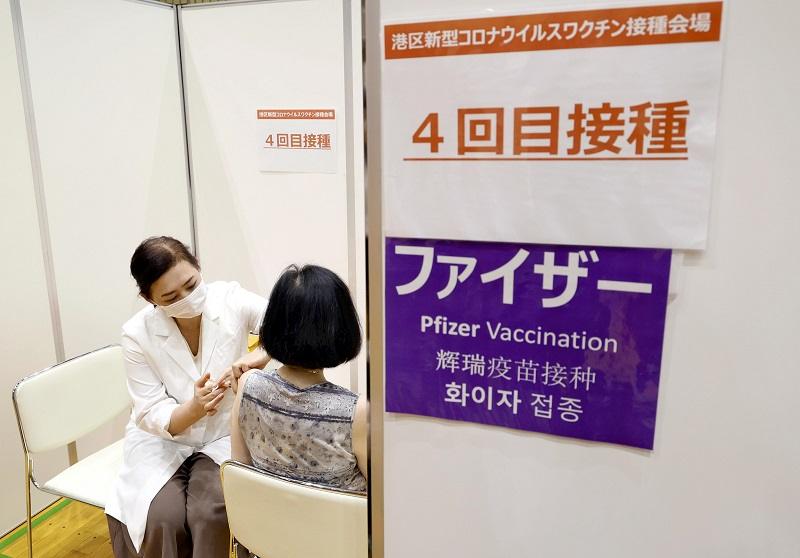 16:05 JST, July 7, 2022
The recent surge in new cases of infection with the novel coronavirus can partly be attributed to the emergence of the omicron subvariant BA.5, according to an expert advisory body to the Health, Labor and Welfare Ministry.
Other factors, such as immunity acquired by vaccination or past infection gradually wearing off, and an increase in person-to-person contact, are also contributing to the rise, the experts said.
According to some reports, the BA.5 subvariant is 20% more transmissible than the currently prevalent BA.2.
So far, the medical system has not been strained as BA.5 is a subvariant of the omicron variant, which is less likely to cause serious symptoms.
According to data compiled by the Cabinet Secretariat, the percentage of hospital beds set aside for COVID-19 patients that were occupied as of Tuesday was 16% in Tokyo. The figure exceeded 30% in only three prefectures: Okinawa at 48%, Kumamoto at 33% and Shimane at 32%.
Currently, about half of new infection cases involve people in their 20s or younger. If infections spread to elderly people, there could be more serious cases.
13,000 cases in Tokyo in August?
Daily new cases in Tokyo could exceed 13,000 in mid-August if the BA.5 subvariant becomes prevalent, according to a Nagoya Institute of Technology research team.
The number of COVID-related deaths in the capital is currently less than five a day, but the researchers said this could rise to around 20 in September, with many of those dying being elderly people.
The team led by Prof. Akimasa Hirata, an expert on medical engineering, hypothesized that the 20% more contagious BA.5 will replace BA.2 in about a month, using AI technology to analyze relevant data.
Currently, Tokyo's seven-day moving average of new infection cases per day is about 4,000, but this could surpass 10,000 in late July and hit a peak of over 13,000 in mid-August. The surge should not be as drastic as the sixth wave of infections earlier this year in which about 20,000 infection cases were confirmed daily. However, the capital could see over 10,000 new infection cases per day for about a month.
The number of daily deaths will probably continue to be about one person under 65, while the figure for those 65 and over could reach 20 in September, even if 80% of the elderly receive the fourth shot of a COVID-19 vaccine by late August. This number would rise by a few people if the vaccination rollout for the fourth dose does not go as planned.
"To prevent elderly people from becoming seriously ill," Hirata said, "it's important to steadily promote the fourth round of vaccination."
Add TheJapanNews to your Google News feed.