More free antigen test sites planned for Japan's Golden Week holidays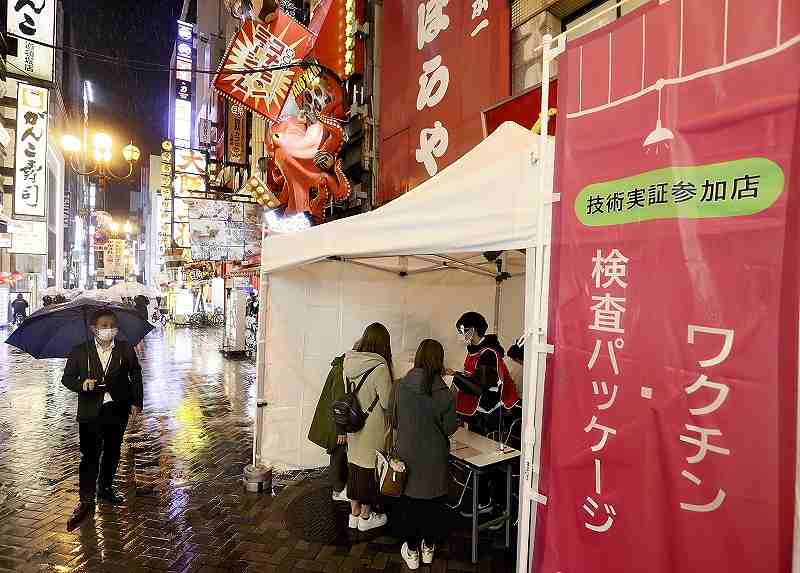 11:13 JST, April 26, 2022
The government has decided to set up temporary sites offering free antigen tests at about 50 locations, as a countermeasure against coronavirus infections during the Golden Week holidays starting at the end of the month.
As the number of infected people remains high, the government aims to prevent infections from spreading during the holidays, when there will be more movement of people, several government sources said.
Prime Minister Fumio Kishida announced the policy at a press conference on Tuesday.
The government planned, as of Friday, to build free testing venues at 40 major train stations and 11 airports nationwide.
It also hoped to set them up at expressway parking areas, making it easier for people heading to or returning from their travel destinations to take tests.
Local governments have already announced free testing will be provided at JR stations in Nagoya, Fukui and Kanazawa. Preparations are also underway to set up testing venues at major train stations in metropolitan areas such as Tokyo, Shinjuku, Shin-Osaka and Hakata.
In Okinawa Prefecture, where the number of new infections per 100,000 residents has remained the highest in the nation, new testing venues at five airports, including Naha and Miyako, are expected to be set up. Major airports such as Haneda, Chubu and Itami already have testing venues.
The government has not asked the public to refrain from traveling across prefectural borders during the Golden Week holidays, but it urged people to receive their COVID-19 booster shots and proactively take PCR and other tests to confirm if they are infected.
In addition, the government will exclude the Golden Week holidays from local tourism support programs that subsidize travel expenses for trips taken within prefectures and regional blocs by local residents.
Add TheJapanNews to your Google News feed.