Approval of Shionogi COVID drug stalls, as doubts about efficacy emerge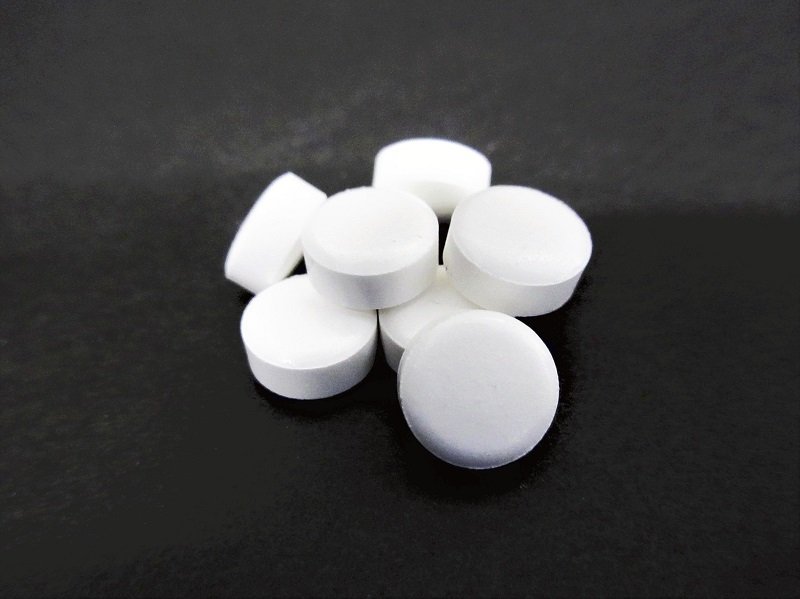 17:38 JST, April 23, 2022
An oral COVID-19 medicine produced by Shionogi & Co. for patients with mild symptoms is not expected to be approved soon despite initial expectations that it would be the first domestically developed coronavirus drug on pharmacy shelves.
The company filed an application for expedited approval in late February, aiming to release the medicine by the end of March. However, the approval process is ongoing, with some experts claiming there is insufficient clinical data to prove the drug's efficacy.
"It's important for domestic companies to develop COVID-19 drugs," Health, Labor and Welfare Minister Shigeyuki Goto said Friday. "We want to support the development to realize the early commercialization of such drugs."
Goto announced that the government will provide up to ¥6.2 billion in additional support to Shionogi.
Shionogi applied to the Health, Labor and Welfare Ministry on Feb. 25 for approval to produce and sell its drug. It had planned to manufacture 1 million doses of the medicine by the end of March, subject to approval. However, the ministry has not set a date for future deliberations.
"We'd been hoping we would be able to further relax restrictions if a drug just like ones to treat seasonal flu was widely available. But it seems it's still going to take a while," a Tokyo metropolitan government official in charge of infection measures said.
Intermediate clinical trial data Shionogi released at the time of its application failed to clearly demonstrate the drug's efficacy, which is thought to be behind the lack of progress in the review process.
A comparison of participants in the treatment group, who received the drug, and the control group, who received the placebo, confirmed a reduction in the virus load in treatment group participants but no significant difference regarding the overall improvement of 12 symptoms, including fatigue and fever.
Shionogi partly attributed this to the omicron coronavirus variant, claiming "it was difficult to obtain significant results due to the characteristics of the variant," which often causes no symptoms or only mild symptoms.
The expedited approval sought by Shionogi allows for drugs to be reviewed based on intermediate clinical trial data. However, the system was originally designed with rare and intractable diseases in mind.
Four requirements must be met under the expedited approval framework: the treatment involves a critical illness; the efficacy or safety of the drug is significantly superior compared to existing treatments; large-scale clinical trials are difficult to conduct; and a certain level of efficacy and safety has been demonstrated in intermediate trials.
"Current data suggest Shinogi's treatment is not superior to existing drugs, so it might not be possible to apply the [expedited] approval framework," according to Shunsuke Ono, an associate professor at the University of Tokyo and an expert on medical administration.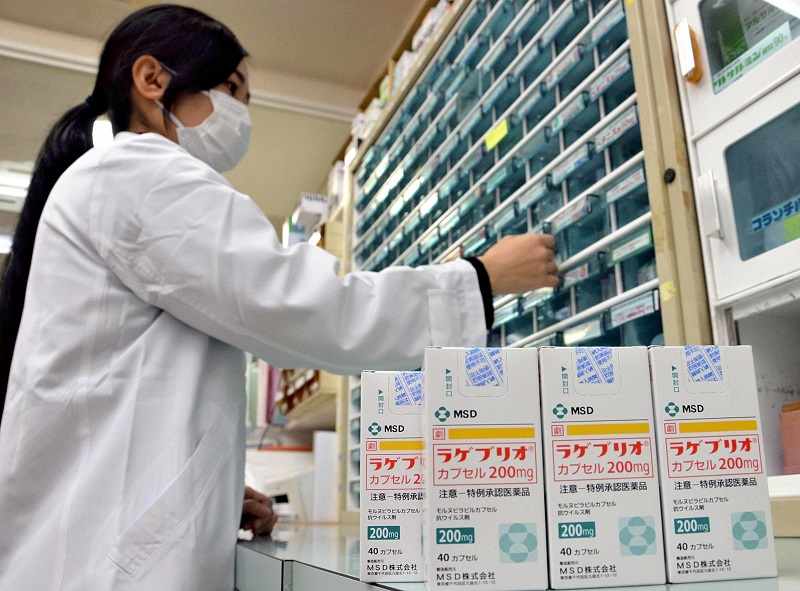 The company will also be able to apply for emergency-use approval under a new system through which provisional approval will be granted if the safety of a drug is confirmed in intermediate trials and its efficacy is "presumed."
The system was devised because Japan has lagged Europe and the United States in the development of COVID-19 vaccines and medicine. Related bills are expected to be passed in the current Diet session.
Tsuguya Fukui, the director of Tokyo Medical University Ibaraki Medical Center who was involved in the design of the system, said there is no "presumption of efficacy" regarding Shionogi's drug at this stage.
If more clinical data is added and sufficient efficacy is demonstrated, the ministry is likely to advance deliberations accordingly.
Shionogi is conducting the final stage of clinical trials with a wide range of participants aged 12 to 69. It has already administered the drug to more than 1,200 participants and expects to complete its analysis and submit data to the ministry by summer.