Highest incidence of aftereffects marked in 5th wave, according to Tokyo ward survey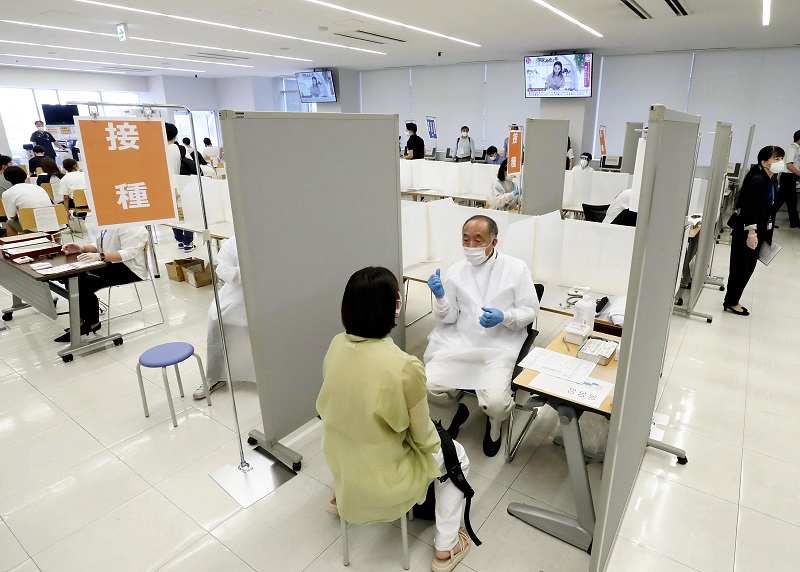 12:00 JST, April 18, 2022
A survey regarding the aftereffects of COVID-19 revealed a higher percentage of people with aftereffects in the fifth wave, when the delta variant was dominant, than in earlier waves. The government of Setagaya Ward in Tokyo, who conducted it, noted that the most common symptom was an abnormal sense of smell at 56%.
The survey was sent out to 18,553 individuals in December 2021, who were reported positive to the Setagaya Public Health Center between April 16 and Sept. 30 of that year. The survey, which was conducted by mail and via the internet, asked about symptoms and duration of aftereffects, and received responses from 6,289 people. It was the second such survey following one for those who were confirmed infected from February 2020 to April 15, 2021.
According to the results of the survey, 54.2% (3,408 people) responded that they had developed some kind of aftereffect. This was higher than the previous 48.1% response. By the time of positive diagnosis, 57.1% of those diagnosed in the fifth wave, from July to September last year, developed aftereffects, while only 44.1% of those diagnosed from April 16 to the end of June the same year did so.
The findings show that the incidence rate of aftereffects of those infected in the fifth wave was the highest.
"The type of variant may have affected the incidence rate of aftereffects," said a ward official.
When asked to choose their symptoms, 56% reported an abnormal sense of smell, 46.5% said they experienced an abnormal sense of taste, while a feeling of weariness followed at 45.6%. Coughing, hair loss and difficulty in concentrating were also reported. Also, 31.8% of the respondents had no symptoms such as a fever while they were recuperating, but aftereffects appeared some time afterwards. This figure is higher than the 27.5% in the previous survey.
By gender, 46% of men, compared to 41.9% in the previous survey, and 62.2% of women, compared to 54.3% in the previous survey, experienced aftereffects.