Coronavirus cases rising in regional areas, stoking fears of a resurgence in Japan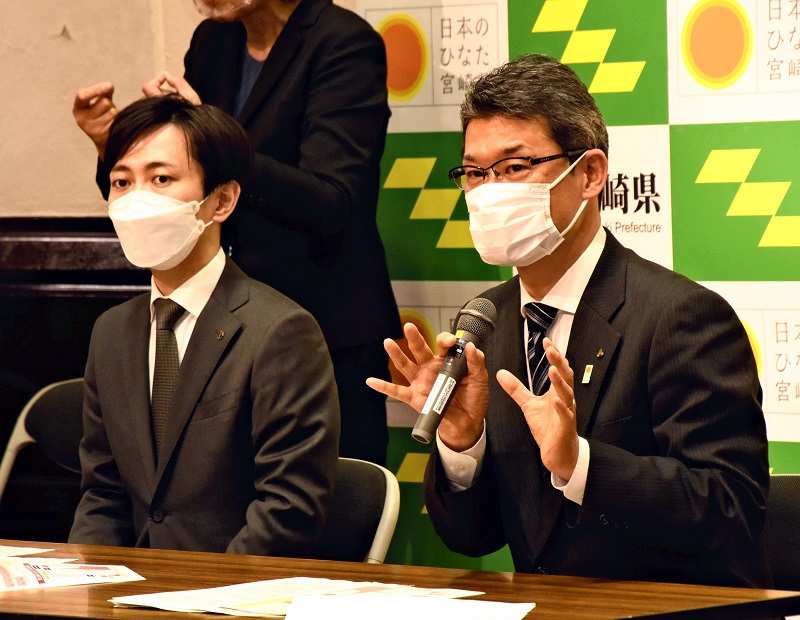 7:00 JST, April 9, 2022
Seven prefectures including Akita and Miyazaki have logged record-high coronavirus cases this month, triggering fears of an impending nationwide resurgence.
The virus is spreading in areas where cases peaked at low levels in the latest wave of the pandemic as fewer people had acquired immunity, according to the Health, Labor and Welfare Ministry's advisory panel.
However, cases in Tokyo and Osaka have remained almost unchanged, indicating regional differences in the pandemic situation.
Data indicates the infection situation in major metropolitan areas is relatively under control, with coronavirus cases at less than half the levels at the peak of the latest wave.
In the seven-day period through Tuesday, cases rose 1.04 times in Tokyo from the previous week, and 0.97 times in Osaka and Aichi prefectures, according to the ministry.
However, weekly cases increased 1.68 times in Miyazaki Prefecture, 1.42 times in Shimane Prefecture and 1.39 times in Oita Prefecture, all of which have much smaller populations than the country's major urban areas.
In addition, record-high coronavirus cases have been logged this month in Akita, Iwate, Fukushima, Niigata, Nagano, Ehime and Miyazaki prefectures.
According to Takaji Wakita, director general of the National Institute of Infectious Diseases and the chair of the health ministry's advisory panel, people acquire immunity either by vaccination or infection with the virus.
Wakita said "regional differences have emerged" in the acquisition of immunity despite the balanced rollout of the booster campaigns. As a result, the virus is now spreading in areas that logged low numbers of coronavirus cases earlier in the sixth wave.
"The infection situation is the worst it has ever been," Miyazaki Gov. Shunji Kono said during a press conference on Tuesday, expressing his view that the prefecture has entered the seventh wave of infections.
In the latest wave, coronavirus cases had been relatively low in the prefecture, but started to increase when the quasi-emergency measures ended on March 7.
The prefecture, which logged a local-record 584 cases on Wednesday, has attributed the surge to a three-day weekend in March when more young people would have been socializing.
Akita Prefecture logged a local-record 389 cases on Tuesday. Nursery schools were the most common origin of clusters in the prefecture, where 40% of people who tested positive for coronavirus were under 20 years old.
Add TheJapanNews to your Google News feed.