Omicron subvariant accounts for 52.3% of new coronavirus infections in Tokyo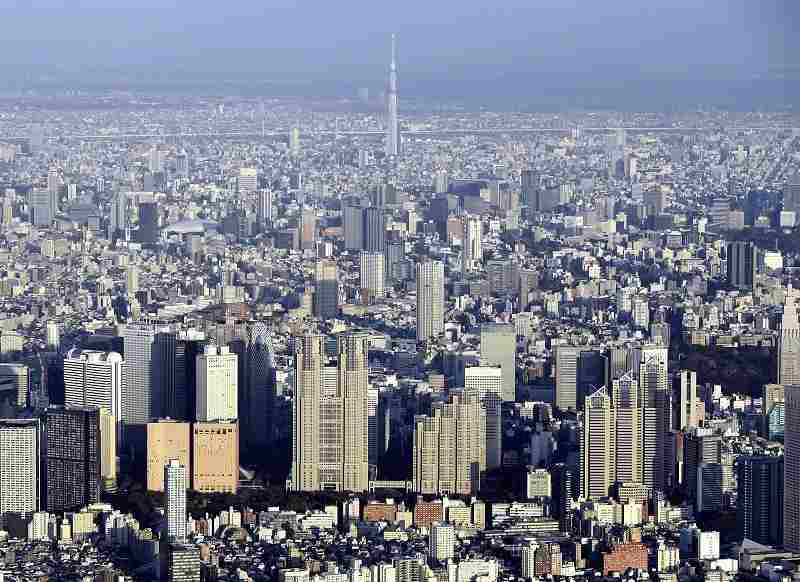 14:09 JST, April 1, 2022
The BA.2 omicron subvariant accounted for 52.3% of the new coronavirus cases in Tokyo in the seven days from March 15 to March 21, according to estimates by the metropolitan government.
The percentage has been increasing and is expected to continue rising, with experts claiming that the subvariant is a contributing factor in the recent surge in coronavirus cases.
Since the end of January, the metropolitan government has been conducting tests to identify BA.2 cases, which accounted for 39.6% of coronavirus infections in the seven-day period that ended March 14 and 17.8% the week before that.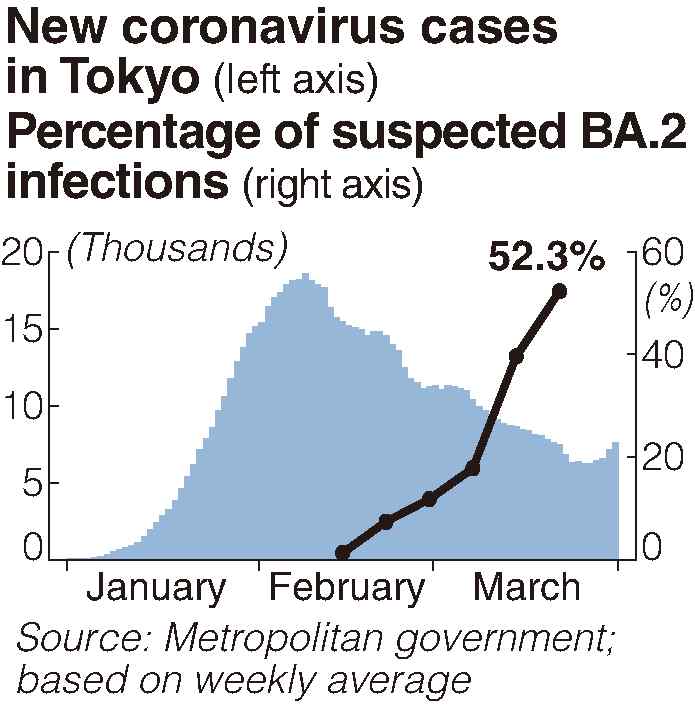 The metropolitan government's results indicate that BA.1, which had been dominant until recently, is being rapidly replaced by BA.2, which is thought to be 1.2 times more contagious than BA.1.
According to data from the Health, Labor and Welfare Ministry, BA.2 accounted for less than 10% of cases nationwide in February, but the figure had risen to 21.4% from March 14 to March 20.
The National Institute of Infectious Diseases estimates that the percentage will increase to 60% in the first week of April and 93% in the first week of May.
Quasi-emergency measures to curb the spread of coronavirus cases were lifted in Tokyo on March 21. The weekly average number of new cases through Thursday was 7,530, 1.19 times higher than the previous seven-day period.
The number of people in central Tokyo districts at night has increased since the quasi-emergency measures were lifted. In the week ending March 26, the number was 4.5% higher than the previous week.
Norio Omagari, director of the Disease Control and Prevention Center at the National Center for Global Health and Medicine, attributed the rise in cases to "BA.2 and an increase in socializing during a season when farewell and welcome parties and cherry blossom viewings are commonly held."
The occupancy of COVID beds in Tokyo was 24.3% as of Thursday and has been decreasing. However, Omagiri, who serves as a member of the Tokyo metropolitan government's monitoring council, warned, "If infections continue to increase, it may affect the medical system."