'Breakthrough infections' in various places around Japan Symptoms mild, but can go unnoticed and cause clusters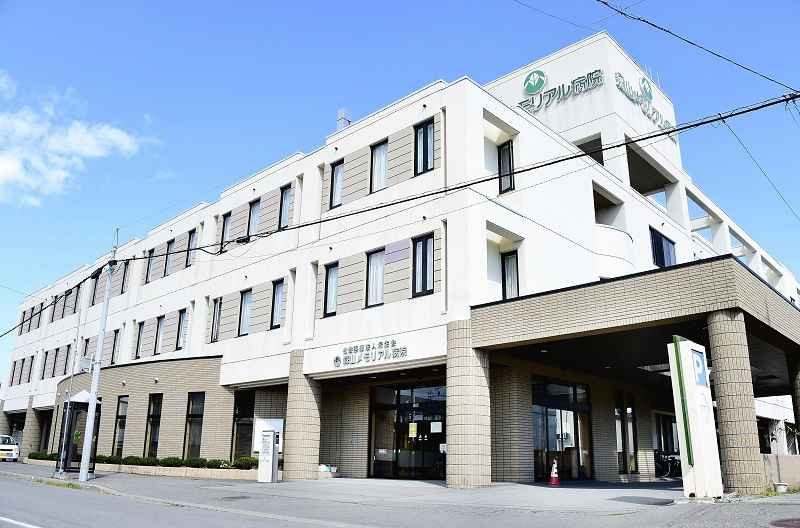 15:32 JST, September 25, 2021
"Breakthrough infections" with the novel coronavirus are occurring in various places among people who have already received two doses of anti-coronavirus vaccine, even more than two weeks after the second dose, the time needed for their bodies to develop effective antibodies.
Their symptoms are often milder than those of unvaccinated people who become infected. But the situation likely causes infections to go undetected longer and thus eventually spread.
Specialists advise that even vaccinated people must continue taking anti-infection measures.
"I have realized that we must be careful about the virus, even if people have been vaccinated," said Shigehiro Moriizumi, deputy director of Moriyama Memorial Hospital in Asahikawa, Hokkaido.
At the hospital, workers at the recovery ward for patients infected with the virus were found to have been infected in August. Since then, infections of elderly patients in their 70s to 90s and of other workers at the hospital have also been found, developing to an infection cluster involving 13 people.
Eight of the 13 people had received two doses of vaccine, and for seven of the eight, two weeks had already passed since the vaccination.
Infection clusters of the highly contagious delta variant of the virus have been reported among medical workers and at facilities for elderly people — circumstances in which people have high vaccination rates.
People with breakthrough infections often experience mild symptoms. At the hospital, unvaccinated people had fevers, while vaccinated people had almost no symptoms other than sore throats, if any.
Antibodies tail off
Why do breakthrough infections occur?
Prof. Hiroyuki Moriuchi at Nagasaki University, a vaccination expert, says that around two weeks after the second vaccination, the body has developed a sufficient amount of antibodies to fight off the virus.
Yet, if the body is not exposed to the virus, the amount of antibodies will tail off over time. When the amount becomes too small, the body is unable to prevent infection when the virus enters, which is thought to be how "breakthrough infection" occurs.
Nevertheless, since the cells that produce the antibodies remain in the body, they multiply and begin to produce antibodies again when the virus enters and stimulates the cells.
Although the delta strain multiplies quickly, it takes about a week or so from the time of infection before it causes serious symptoms, and it is assumed that a vaccinated person's body can produce a new supply of antibodies quickly enough to ward off serious conditions.
However, Moriuchi warned, "If vaccinated people become careless and neglect to take measures such as wearing masks and washing their hands, they may have breakthrough infections and spread the virus to unvaccinated people, who have a higher risk of developing serious symptoms."
Moriuchi also said: "The risk of serious conditions can be considerably reduced by being vaccinated twice. Preventive measures combined with being vaccinated will contribute to containing infections."
An infection cluster in Fukui Prefecture had involved a total of 17 hospital workers and inpatients as of Sept. 22. The cluster occurred at Ota Hospital in the town of Echizen and two other hospitals that accepted infected patients from the hospital. Thirteen of these people had received their second dose of vaccination more than two weeks before. As the 13 patients had no or almost no symptoms, their infections were not quickly discovered.
Tomoyuki Nemoto, director of the Ota Hospital, said: "I had predicted that vaccinated people would possibly be infected with the virus. But I was surprised it happened sooner than I thought."
The doctor also said that the hospital will conduct PCR (polymerase chain reaction) tests and other tests on everyone being admitted as an inpatient, even if they had already been vaccinated.