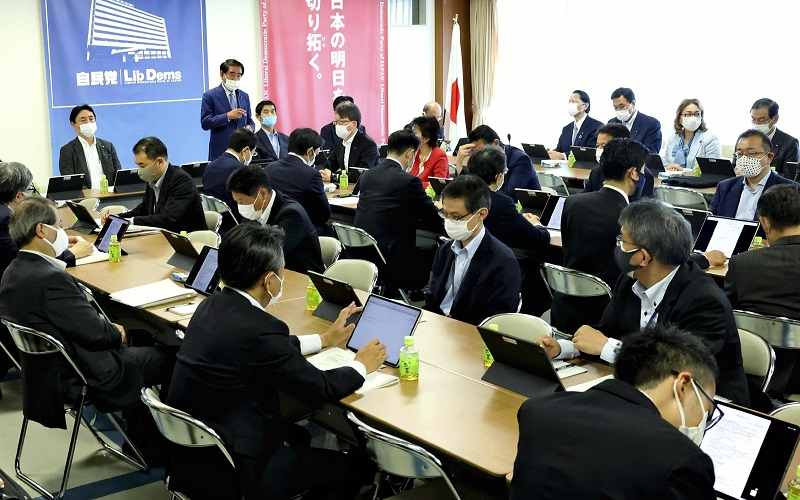 16:28 JST, June 4, 2021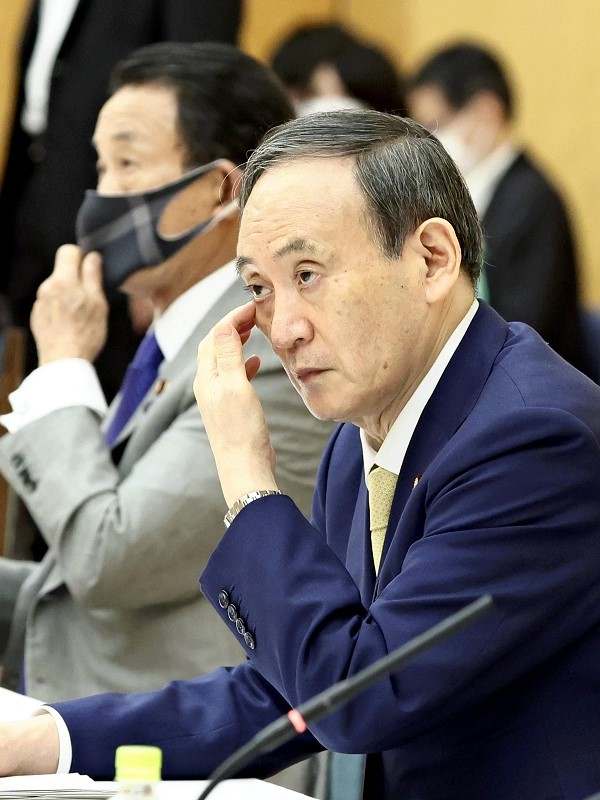 The government will include revisions to the medical care system and measures to strengthen economic security in its Basic Policy on Economic and Fiscal Management and Reform, to be approved by the Cabinet as early as mid-June, according to the draft obtained by The Yomiuri Shimbun.
The inclusion of reforms to the medical care system was likely prompted by the pressure on medical services in various areas due to hospital bed shortages amid the pandemic, while economic security is considered to be increasingly important because of confrontations between the U.S. and China.
According to the draft, emergency responses against infectious diseases will be implemented under a more powerful command post and the system will be strengthened. In the event of a rapid surge in cases, the medical system will switch to emergency mode, with the capacity to handle about twice as many patients as in winter last year.
To increase the number of hospital beds that can accept patients with an infectious disease, the government plans to establish a system in which public and private hospitals can take in patients from other facilities and coordination can be made so that patients can be transferred across prefectures when beds are in short supply.
The draft includes a system to offset revenue losses for medical institutions accepting such patients, in an effort to alleviate concerns that doing so would affect outpatient consultations and result in reduced income.
Regarding vaccine approval procedures, which take longer in Japan compared to other countries, the government will consider how such matters should be handled in an emergency. It is likely to revise emergency measures so that situations can be dealt with promptly.
In the field of economic security, measures to prevent the outflow of advanced technologies will be included, apparently with China in mind. To increase vigilance against takeovers and investments in Japanese companies, the government will strengthen screening procedures and follow-up monitoring under the Foreign Exchange and Foreign Trade Law.
The government will also improve the screening process for foreign students and researchers, and tighten the supervision of technologies that are provided to foreign students studying in Japan, as required by the law, by fiscal 2022.
The draft also includes a plan to make it mandatory for researchers to disclose information such as whether they are receiving foreign funds when applying for a Japanese-government research fund and a proposal to introduce a system in which the contents of patent applications related to national security are not disclosed.
To help domestic industries maintain their capacity to develop and produce important technologies, such as semiconductors, the government will expedite efforts to create a framework in which firms can secure medium- and long-term funding.
A special study group will be set up at the Council on Economic and Fiscal Policy to develop economic and social frameworks that can respond to changes in the international order and such fields as digitization and decarbonization.
The group will compile basic ideas on structural reforms and economic relations with foreign countries eyeing the ideal economy and society for the future through to the mid-21st century.
Add TheJapanNews to your Google News feed.