A year in the life of Japanese college students in the coronavirus era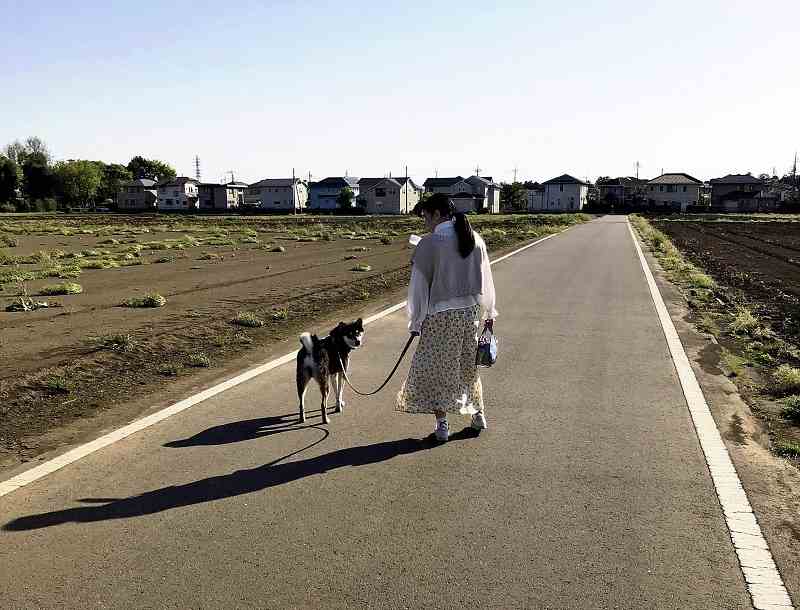 9:30 JST, May 3, 2021
The typical life of a college student has been upended by the spread of the coronavirus, and there is no end in sight of the pandemic. This spring, The Yomiuri Shimbun interviewed several university students to learn how they are coping with the unpredictability of the times over the past year. Aside from their studies, students are contemplating such questions as, "How should I spend my time while I'm alone?" and "What is really important in my life?"
Following are their reflections on college life during the pandemic and their search for answers to these questions, from which all of us can learn something.
A world turned upside down
Mizuho Nakajima, 21, got an email on his smartphone last spring just a few days before he was scheduled to move into the university dormitory. "Because the entrance ceremony was canceled, moving into the dormitory has been postponed," the email stated.
The second-year student at Hokkaido University didn't mind an extended spring break, but was saddened that the entrance ceremony was not held.
Nakajima did not attend class much during his junior and senior years in high school, so he does not have any photos from his enrollment and graduation ceremonies.
"I didn't care so much that the entrance ceremony had been canceled, but my parents were looking forward to it," he said.
Also, university lectures were held online.
Many students thought online lectures would be easygoing.
Showa Women's University also switched to online classes. For Mina Tarutani, a fourth-year student at the school, that move meant the two-hour commute from her home in Tsukuba, Ibaraki Prefecture, was unnecessary. But it did make her life troublesome in other ways.
The 22-year-old has been able to view prerecorded lectures online anytime she wanted. Over time, she began watching the lecture videos later in the night. Tarutani would go to video sharing websites during study breaks and watch clips. The next thing she knew, the morning light was filling her room.
The rhythm of her daily life had totally changed.
The freedom of being on your own and the need for self-control are two sides of the same coin.
Tarutani's dog, Fuku, helped her. She started walking the Shiba Inu dog three times a day in her neighborhood, and she would share her thoughts with Fuku, saying things like, "It's warm today." By adopting this habit, the rhythm of her daily life gradually improved.
The students lost much because of the coronavirus, including opportunities to gather with friends. But their voices are not limited to lamenting about things.
"Although some of my college mates are stressed out, I'm not so troubled, as I like indoor activities," said Yuito Okada, 19, a second-year student at Otemon Gakuin University. "I don't feel lonely because I connect with friends via online games."
Focusing on what matters
For Kyoka Niida, the coronavirus crisis "has made it easier to turn down unappealing invitations." Niida, 21, keeps in contact with fewer people now, giving her more time to spend as she pleases. The fourth-year student at Meiji Gakuin University appears to maintain ties with only those who are truly important to her.
Another typical part of life that has been impacted by the pandemic is the ability to travel.
Karen Endo, 22, a third-year student at Jissen Women's University, had planned to travel to the Tohoku region with her college friend, but her parents stopped her, citing the infection situation as the reason. Unconvinced, she went to a cafe and binged on some food.
Endo also canceled her trip to the Philippines to learn a foreign language. She switched to one-on-one online lessons, which saved her a lot of money, and she found the teachers to be cordial.
"Things turned out to be better in the end," she said.
Life is full of both the good and the bad.
Endo sometimes got upset while perusing Instagram when she saw a post by an acquaintance who went to a karaoke parlor with her boyfriend or someone who took advantage of the Go To Travel campaign.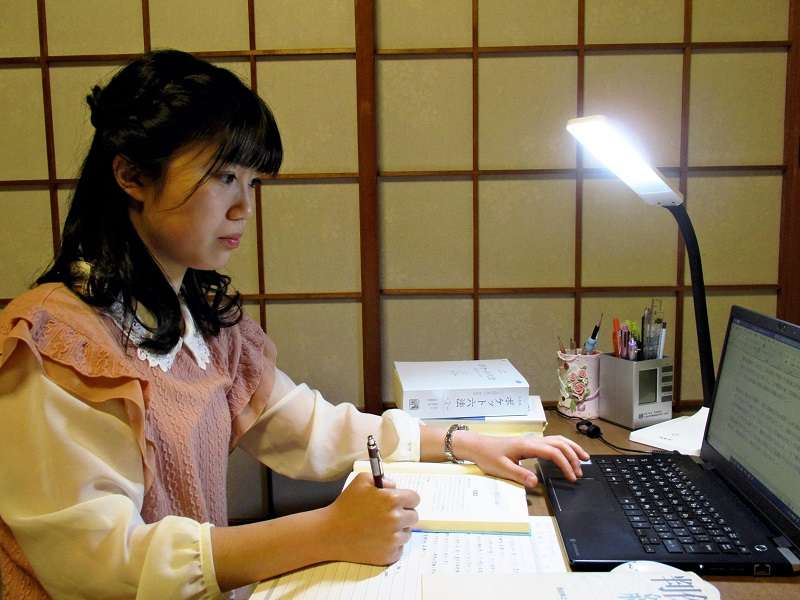 The kids are all right
The lack of a commute means students have more time on their hands, and much depends on each one's ability to schedule their day.
Yuriko Kawakita, a second-year student at the University of Tokyo, decided to join a study group on contemporary international law. Most of the group's activities are online.
Preparing for mock trials is a difficult task, and since no one worries about last train times, the group has heated discussions lasting until late at night.
Kawakita, 19, became increasingly interested in judicial affairs and is considering taking the preliminary bar examination. She had never thought of setting such a goal before enrolling at the university.
"Although there are many restrictions in my college life, I got lucky in finding a goal I want to achieve," she said.
Nakajima, the second-year student at Hokkaido University, watches lectures and studies via his computer. He hopes to be a researcher who is involved in manned probes on Mars and is considering enrolling in graduate school.
"Regardless of whether it is in-person or online, the quality of the lectures is the same," Nakajima said. "I want to enjoy my college life imagining what it's like working on the front line."
Even with the disruptions caused by the coronavirus crisis, students who have found what is important in their lives look all right.
Nakajima in April attended an entrance ceremony that the university had for second-year students and was happy to be able to send photos of the event to his mother.
New normal
With the pandemic far from over, students will likely have to get used to living much of life online, even after graduation.
"Before, attending a lecture meant we gather at a specific single place," said Niida, the fourth-year student at Meiji Gakuin University. "Online lectures prompted me to doubt things I'd taken as absolute."
Niida has been looking for a job since August last year, mainly targeting IT companies. Job interviews are usually done online.
"Although I have become accustomed to [online conversations], the interviewer is sometimes not used to them. Such situations calm my nerves," she said with a smile.
Takazumi Yamane, 22, graduated from Ritsumeikan University in the spring. The Sayo, Hyogo Prefecture, native in February opened an online private tutoring school to teach English and mathematics to elementary and junior high school students. All of the classes are one-on-one private lessons. His goal is to be teaching 15 students within the year.
"As online lessons have become the norm and the initial investment is minimal, I was able to take up this challenge on my own," Yamane said. "The conditions are ripe."
Add TheJapanNews to your Google News feed.