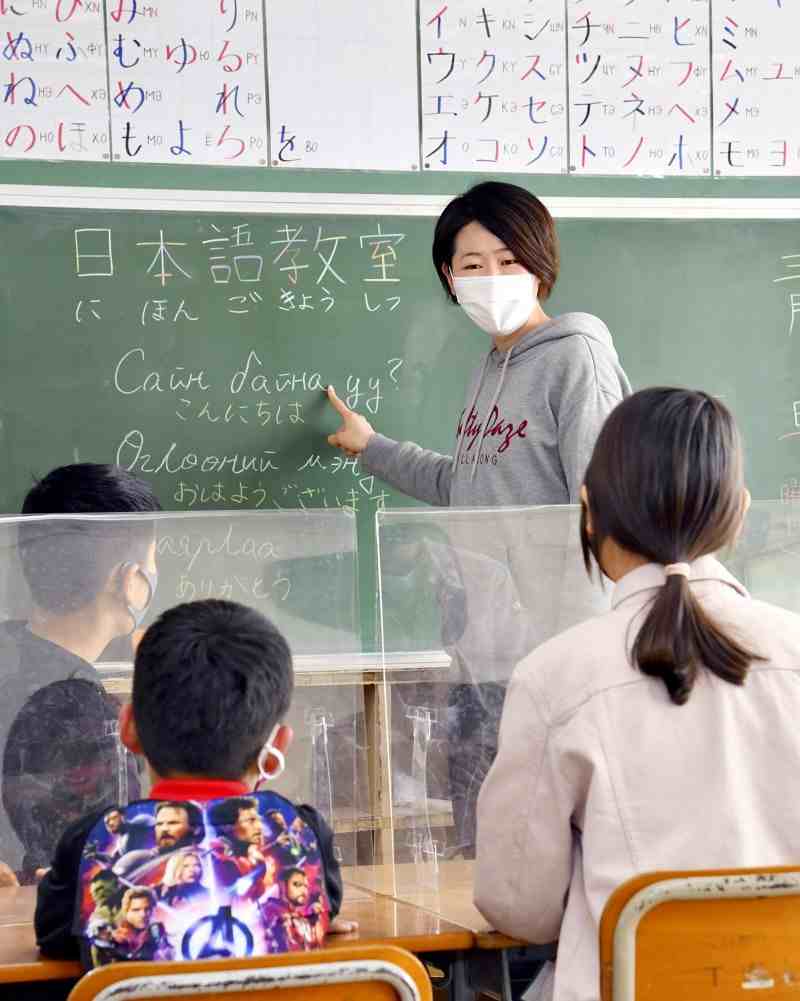 12:45 JST, April 15, 2021
Japan International Cooperation Agency (JICA) volunteers on overseas placements had to suspend their activities in foreign countries and return to Japan due to the coronavirus pandemic.
As it is not known when volunteers will be able to resume activities overseas, some volunteers who have returned to Japan have been interacting online with people in foreign countries and assisting Japanese farmers who are experiencing a labor shortage, among other activities.
The program, dubbed the Japan Overseas Cooperation Volunteers, began in 1965 as a government project aiming to expand developing countries' economies and improve people's lives. The term of service is two years, in principle.
JOCV member Mai Eguchi was four months into a placement in Ethiopia, where she had been teaching at a kindergarten, before she had to return to Japan.
Eguchi, 29, learned that some Ethiopian children did not have access to materials about coronavirus infection prevention measures that were easy for them to understand.
Eguchi and other JOCV members created posters providing information on basic infection control measures, such as washing hands, wearing masks and ventilation. The posters included illustrations and instructions in Amharic, the official language of Ethiopia, on how to make cloth masks.
JICA arranged to have the posters put up at local schools and kindergartens.
"When I was in Ethiopia, local teachers helped me when I had stomachaches and fevers," said Eguchi, who currently works as an elementary school teacher in Nagoya.
"I was also encouraged by the children's smiles. I want to keep in touch with the local people and think about things I can do for them while still in Japan."
All of the approximately 2,000 JOCV members active in 76 countries returned to Japan between February and April last year, according to JICA. More than 800 volunteers wanted to resume placements or start new ones as of April 1.
Saori Yoda, 29, a schoolteacher in Matsudo, Chiba Prefecture, taught physical education and the Japanese language at an integrated elementary, junior high and high school in Mongolia.
She said she has been communicating online with people in the community where she was based. Yoda plays Japanese songs for the Mongolian children to dance to and teaches them how to cook Japanese dishes.
In January, while Yoda was teaching at an elementary school in Matsudo, three siblings from Mongolia moved to the area and began attending a local school.
Yoda volunteered to teach the children Japanese and, as a result, they picked up the language quickly.
"We're very happy to learn from a teacher who speaks Mongolian," one of the children said.
Yoda hopes to return to Mongolia. "I want to do support activities overseas again," she said.
Several JOCV members helped farmers in Tsumagoi, Gunma Prefecture, plant and harvest cabbage from May to November last year. The 12 volunteers had temporarily returned from Brazil, Zambia and other countries.
"The members worked with great enthusiasm even though it was hard labor lasting from before dawn to night," said Ryoichi Yajima, 56, a former JOCV member and NPO director who coordinated the farm volunteers.
"It's too bad that their overseas activities have been suspended, but I'm sure this experience [of working in the cabbage fields] will be useful for their future activities."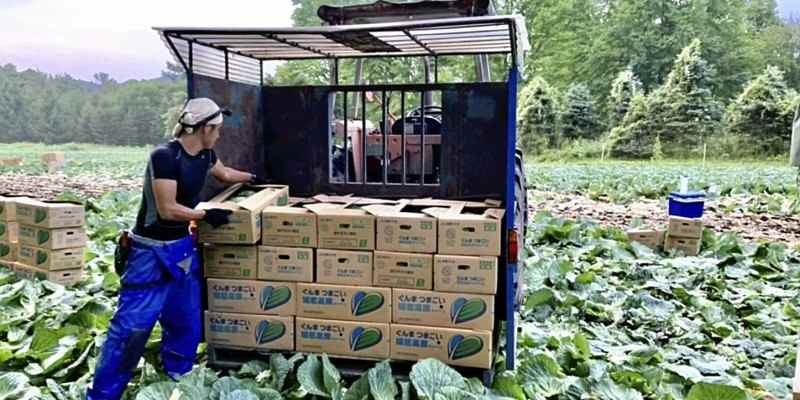 Add TheJapanNews to your Google News feed.