No Room for Error as Local Govts, Delivery Firms Prepare Vaccine Rollout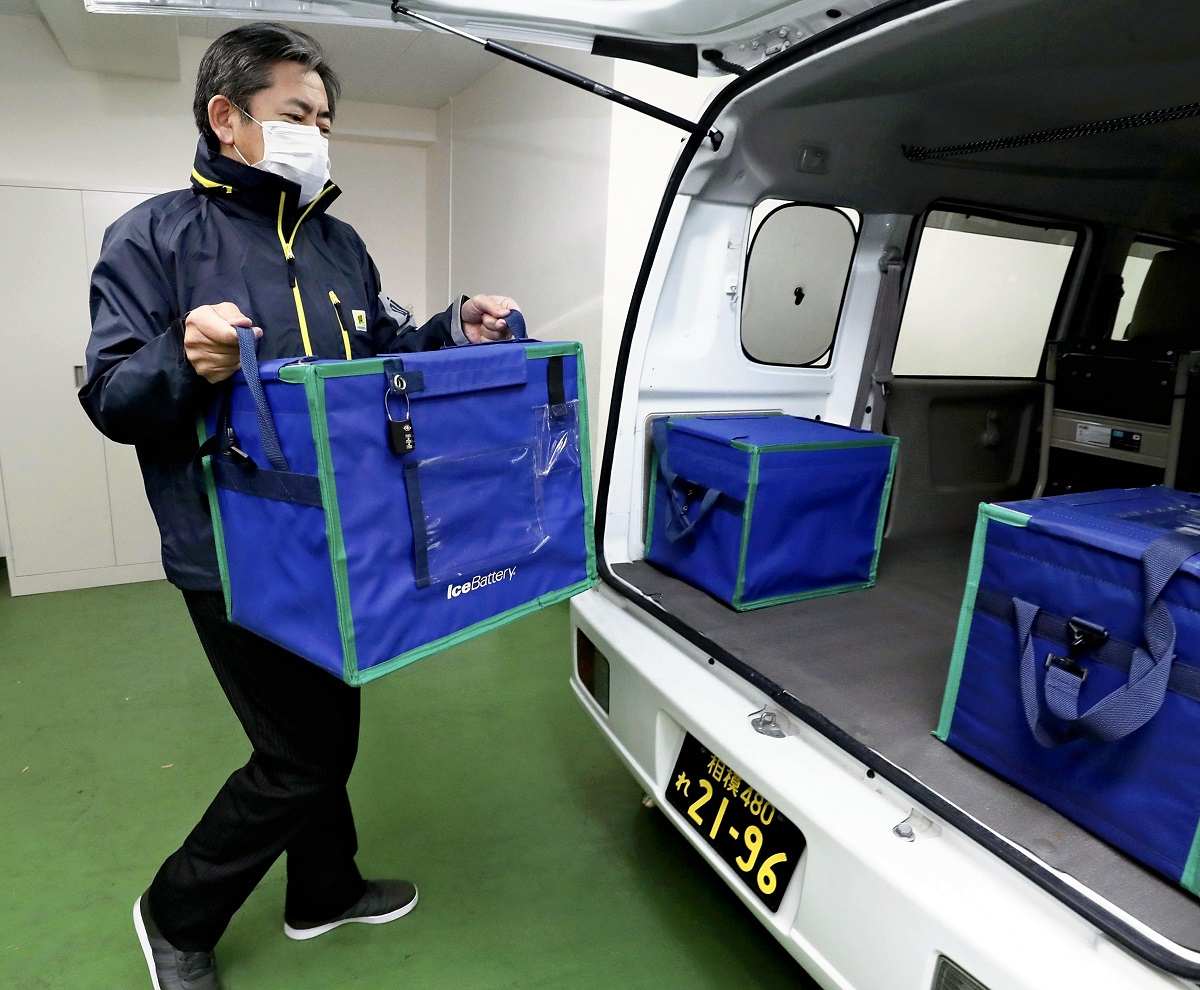 16:42 JST, March 2, 2021
Local governments and delivery firms have been preparing for such occurrences as traffic jams and accidents during the transportation of Pfizer-BioNTech's COVID-19 vaccine, which must be carefully transported either refrigerated or frozen.
Inoculations for senior citizens are expected to begin from April, followed by people aged 16 and over.
"We aren't allowed to make any mistakes in transporting life-saving vaccines," said an employee of Logiquest Inc., which operates a nationwide delivery service.
The company, which transports pharmaceuticals and blood, has received vaccine-related inquiries from about 40 municipalities since February.
The vaccine is being transported from government-secured warehouses in Japan to about 10,000 regional vaccination bases, such as hospitals. It is stored in ultracold freezers at about minus 75 C and is being transported frozen or refrigerated when it is transferred from the bases to individual clinics.
To maintain the quality of the vaccine, the government has asked local governments to transport it under refrigeration for no more than three hours in principle, and not to use motorcycles or bicycles as vibrations may have an adverse effect.
Logiquest plans to transport the vaccines in cool bags with high-performance insulation and cushioning material. A thermometer will be installed so that drivers can check for any abnormalities while transporting the cargo.
Pfizer Inc. announced Monday that its vaccine can now be stored at between minus 25 C and minus 15 C for up to two weeks, making it possible to store it in the freezers typically used at large hospitals.
Tokyo's Itabashi Ward reviewed its logistics plan in response to the announcement but has confirmed that the vaccine would be transferred under refrigeration within three hours as initially planned because it was not sure whether it would be able to secure freezers that can keep the vaccine at between minus 25 C and minus 15 C once it has been taken out of ultracold freezers.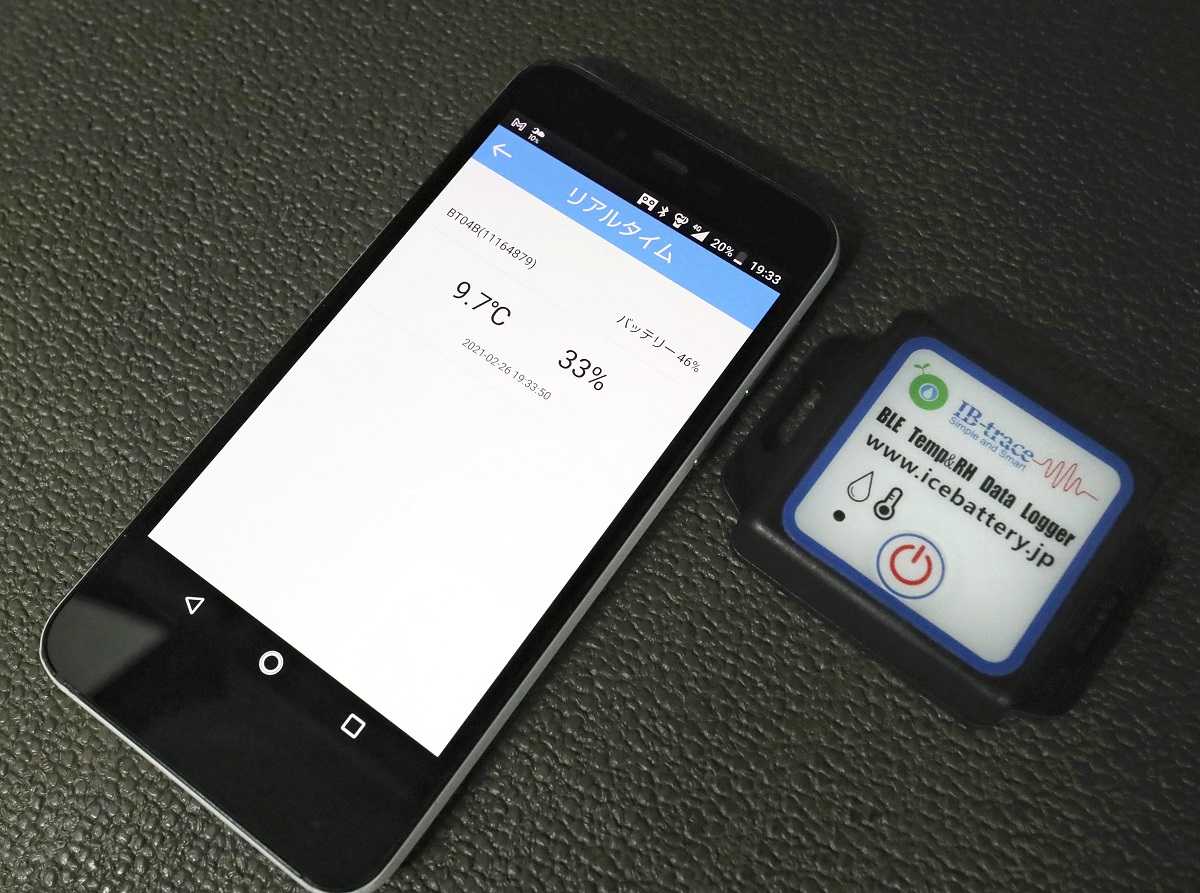 Individual vaccinations will be administered at about 200 locations. The ward plans to use nine vehicles that will each deliver the vaccine to 12 locations in the morning and 12 in the afternoon, at most.
One area of concern is level crossings on the Tobu Tojo Line that runs through the ward, 20 of which are sometimes closed for more than 40 minutes per hour, mainly during the morning and evening rush hours. Traffic jams are likely to occur on the days of the month when businesses settle their accounts.
Itabashi Ward is selecting transportation routes that do not cross the railroad tracks or use underpasses. "We must find reliable routes to ensure delivery of the vaccine," said the official in charge of the ward's vaccination rollout.
Sumida Ward is asking delivery firms to secure alternative vehicles in case of accidents.
Some municipalities are struggling to secure couriers due to the increased demand for home delivery services amid the pandemic.
The Nara city government is considering the use of taxis to deliver the vaccine to clinics, in the hope that the initiative serves as an effective measure to support the industry that has suffered due to the decline in tourists. City officials will board the taxis with the vaccines due to the strict control requirements.
Transporting the vaccine to remote islands also poses many challenges.
A ferry that operates twice a week is the only means of transportation to Toshima in Kagoshima Prefecture, a municipality that includes seven inhabited islands located about 200 kilometers from Kagoshima Bay. The shortest trip takes six hours; it takes 13 hours to the southernmost Takarajima island.
Pfizer-BioNTech's vaccines must be transported within 12 hours if refrigerated, even under special circumstances. Toshima plans to mount an ultracold freezer on the ship with a public health nurse on board.
As there is no doctor stationed in the municipality, inoculations will be administered by a physician who visits the islands twice a month. However, if the ferry service is suspended due to bad weather, vaccinations may not be carried out as planned.
"The medical system is inadequate so we want to make sure that villagers can be vaccinated as soon as possible," a municipal official said.
Add TheJapanNews to your Google News feed.