Famous for its Kitchen Supply Stores, Iconic Tokyo Street Falls on Hard Times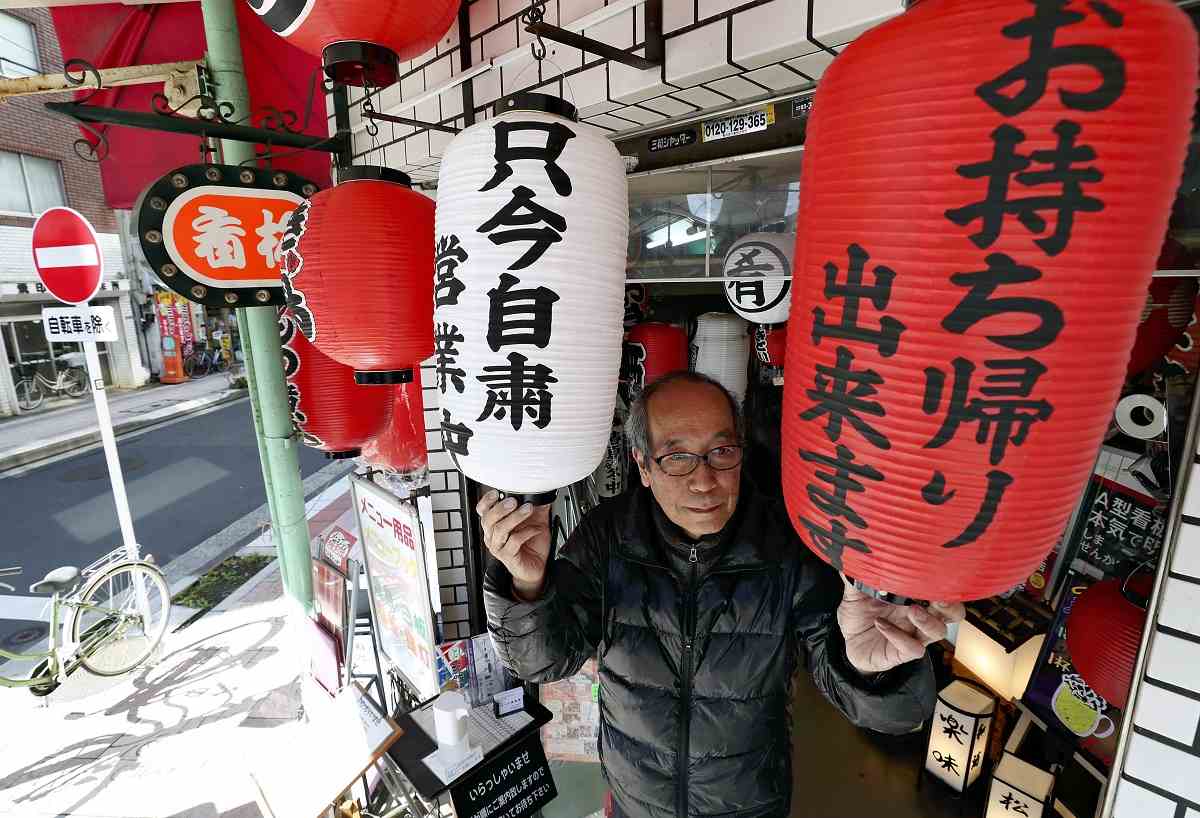 17:52 JST, February 22, 2021
Famous for its wide array of stores selling kitchen supplies, Tokyo's Kappabashi Dogugai street has been hit hard by the pandemic. The restaurants and foreign tourists who boosted sales have disappeared, and the long-established street in Taito Ward is being forced to adjust in a bid to survive.
The Niimi Yoshokkiten store is famous for the huge statue of a cook on top of its building. The store sells about 20,000 products, including stock pots, kitchen knives, plates shaped like Shinkansen bullet trains for kids and large cooking machines.
Established in 1907, the store is proud of its long history, but since infections began spreading last spring, foot traffic has fallen dramatically.
"Some stores on this street have closed," said Takashi Niimi, 58, president of the store. "The situation has likely been more serious for smaller stores."
Kappabashi Soshoku sells red chochin — traditional Japanese lanterns — and electric signs that are displayed at izakaya pubs and Chinese restaurants. The store's sales have dropped to less than half during the coronavirus crisis.
Taking into account the hardships faced by drinking and eating establishments amid the pandemic, the store produced chochin lanterns bearing such statements as "Taking precautions" and "You can order takeout." However, demand has been low.
"Drinking and eating establishments have been cutting costs, so they can't afford new decorations," said Yasuhide Maeda, 74, president of the store.
Tokyo Biken & Co.'s store is famous for its highly realistic re-creations of various foods, such as donburi rice bowl dishes, sushi and cakes. Before the pandemic, many foreign tourists would visit the store to buy them as souvenirs.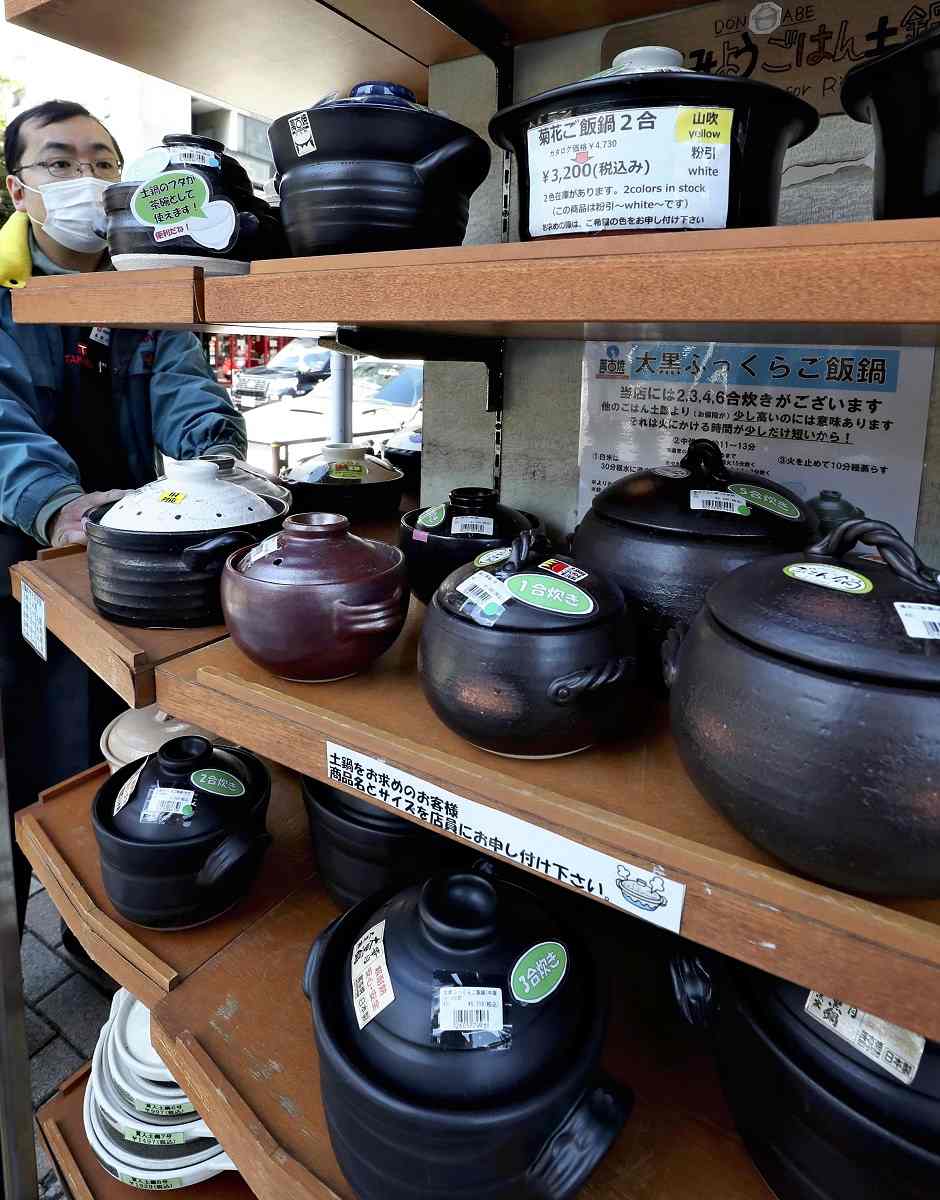 "Drinking and eating establishments aren't the only ones feeling the pain," said store manager Ippei Majima, 42.
Some products have been selling well, however. At Niimi Yoshokkiten, for example, products such as small pots and octagon-shaped plates for stir-fried rice have been popular.
The store introduced its goods on Instagram to attract not only business operators, but also everyday customers.
Sales of plastic bowls used to deliver takeout are brisk at Honma Store, which sells packaging. The Takahashi Sohonten Inc. store, which stocks mainly tableware, earthen pots for cooking rice and Chinese pans made of titanium, which are lighter and smaller than conventional ones, have done well.
As more people stay home, a growing number of everyday customers want to make authentic cuisine and are showing interest in cooking equipment and tableware. However, sales of these products have not been able to offset the drop in items for professional use.
"Areas around Kappabashi Dogugai street developed on the premise that it's a typical downtown district where people can come together," said Toshiaki Nakayama, the deputy head of Liful Home's Soken, a business think tank handling real estate information.
"If the coronavirus crisis continues, many businesses that include drinking and eating establishments may close, and the attraction of this area may be lost," Nakayama said.
Kappabashi Dogugai is about 800 meters long and stretches north-to-south between the Asakusa and Ueno areas in Tokyo. About 160 stores specializing in cooking tools, tableware, electric signs and other items for drinking and eating establishments line the street.
In the Taisho era (1912-1926), antique shops gathered on both shores of a nearby river. The name of the street is believed to come from the name of a bridge that spanned the river in those years.
Add TheJapanNews to your Google News feed.