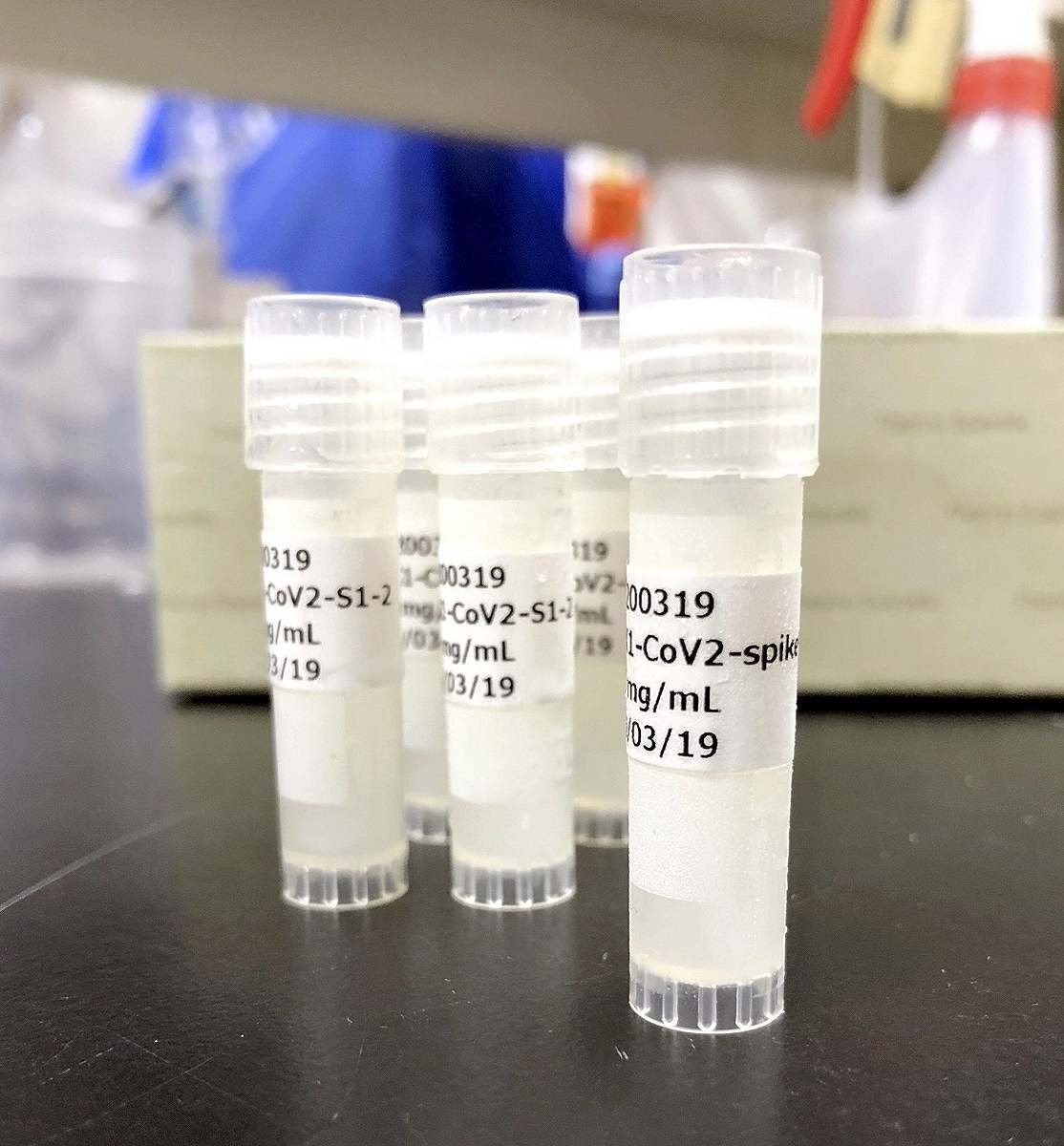 17:27 JST, February 10, 2021
To accelerate commercialization of domestic COVID-19 vaccines, the government will subsidize costs necessary for Japanese vaccine makers to conduct large-scale clinical trials.
The importance of domestically produced vaccines has increased amid concerns that the global scramble to secure vaccines has driven various countries to hoard them, causing supply delays.
Domestically produced vaccines for practical use have yet to arrive due to weaknesses in the development system.
Some Japanese firms have conducted animal testing and are conducting clinical trials, the final stage before applying for approval.
AnGes, Inc., a medical startup based in Ibaraki, Osaka Prefecture, started clinical trials on its vaccine in June and Osaka City-based Shionogi & Co. did the same in December.
Tokyo-based Daiichi Sankyo Co. and Kumamoto-based KM Biologics Co. are also aiming to start clinical trials around March.
Getting a vaccine from development to practical use requires a large amount of funding.
Vaccine makers need to study clinical trials in detail to determine what sorts of side effects occur and how often they do so, in addition to the effectiveness of the vaccine in preventing the onset or severity of COVID-19 symptoms. Since the trials at times require tens of thousands of people to participate, it may be difficult to secure an adequate number of subjects in Japan alone, so the trials may also have to be conducted overseas.
The government will subsidize this process, having earmarked ¥120 billion for related costs in its third supplementary budget for fiscal 2020.
In the development of COVID-19 vaccines, major overseas companies with abundant financial and technological resources have been leading the way.
Pfizer Inc. of the United States and Britain's AstraZeneca PLC are among the overseas companies that have been able to commercialize vaccines in less than a year with the strong support of various governments. The two companies have applied with the Health, Labor and Welfare Ministry for the approval of their vaccines.
Pending approval in Japan, the first vaccinations for medical personnel are scheduled to start in mid-February.
It is not yet known how long any vaccine will remain effective against the disease caused by the virus. There is the possibility that a vaccine will need to be administered every year, as is the case with influenza, thus countries around the world are looking to establish a stable supply system.
The European Union, for example, has introduced export controls requiring vaccine makers to obtain permission to export COVID-19 vaccines produced in the EU.
Tetsuo Nakayama, a specially appointed professor at Kitasato University who specializes in control of viral infections, said, "It is important to be competent in the fight against future infectious diseases by possessing the ability to develop and produce vaccines domestically using various techniques."
Add TheJapanNews to your Google News feed.