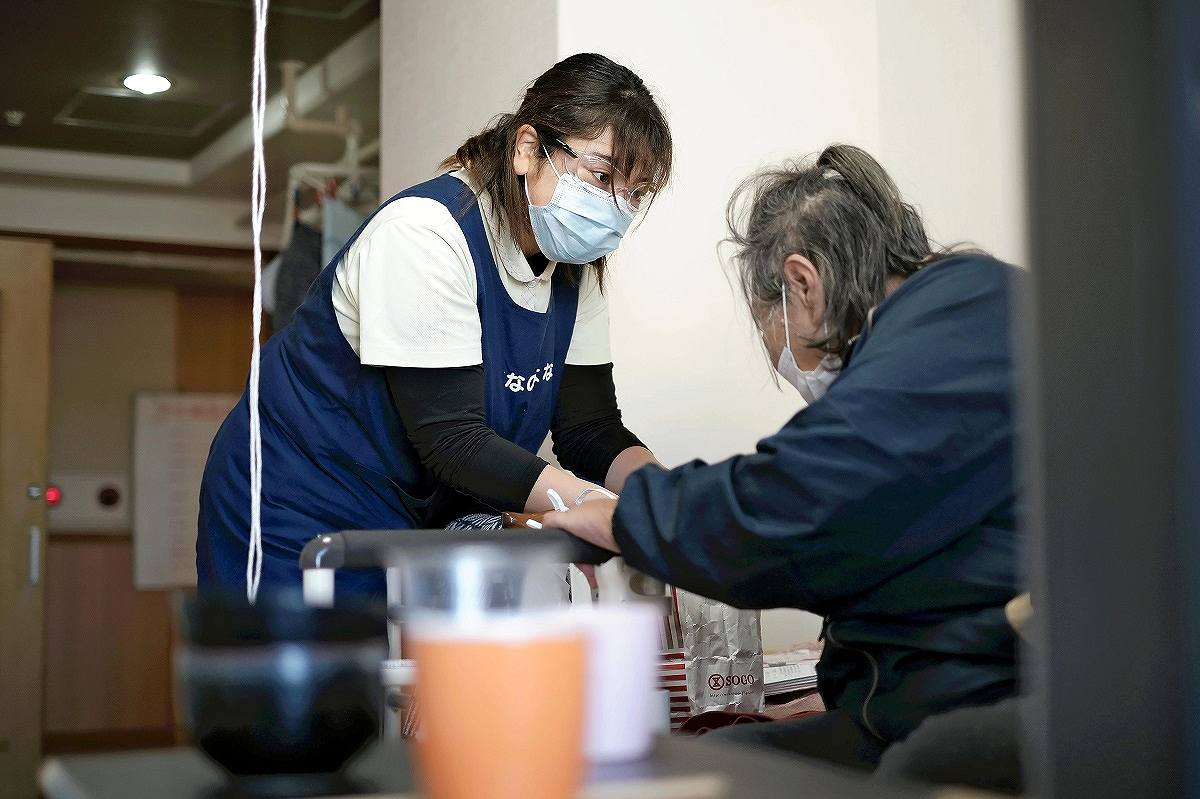 13:43 JST, February 3, 2021
The ongoing coronavirus pandemic is battering the nursing care industry, and a record-high number of operators shut down in 2020 as workers who provide essential care to elderly residents left their jobs and user numbers declined due to infection fears.
A business providing home care services in the Tokyo metropolitan area closed its doors in September. "Many of my home care workers quit, and I couldn't keep my business going," sighed the manager, a woman in her 50s.
The woman established the business about 20 years ago. She employed 10 workers who provided at-home assistance with meals and bathing for about 40 elderly households, and did other tasks such as go shopping or wash clothes for them.
The pandemic's emergence last year was a devastating blow. Although the manager kept the business going by implementing extensive infection prevention steps during the first state of emergency declared in April and May, almost half of her clients stopped using her service due to concerns they might catch the virus. It was not only clients who were fearful; so were her staff. A female home care worker in her 50s left her job "because she was worried infections might spread during close contact with our service users, and her family wanted her to quit," the manager said. Several other workers later resigned for the same reason.
The nursing care industry suffers from a chronic manpower shortage. The manager was unable to quickly find replacement workers, and ultimately had no option but to shut down her business.
"Close contact is unavoidable when these workers provide care such as helping elderly people go to the toilet or have a bath," the manager said. "Providing at-home nursing care services is just so difficult during this pandemic."
Unable to staunch the exodus of workers, a record-high 118 nursing care businesses across Japan went bankrupt in 2020, according to Tokyo Shoko Research, Ltd. Some experts have warned that the central government and other authorities must provide additional support to stop more employees walking away from this sector.
■ Lots of openings, no takers
Seven of the about 60 home care workers at a social welfare corporation that runs two home visit nursing care businesses in Chiba Prefecture, quit as infections spread across Japan. All seven said their family had opposed them staying on in the job or they had been worried about catching the coronavirus.
As a result of having fewer workers available, the social welfare corporation has stopped accepting new users of its services. Each care worker has been assigned extra households to look after, and managerial staffers even have been dispatched to support workers giving face-to-face care. The corporation has advertised its available positions on its website and distributed flyers since August, but it has yet to hire any new employees.
The corporation's workers wear a mask and goggles when they provide nursing care, and they frequently use sanitizer and take other steps to prevent the virus from spreading. Due to these efforts, not a single worker or user of these services has been infected, according to the corporation.
"I'm always anxious about the risk of infection, but I want to keep doing this job because elderly people need the services we provide," said Chika Ishii, a 29-year-old home care worker.
Megumi Kadowaki, head of the corporation's nursing care department, said, "We'll continue to strictly implement infection prevention measures, and we'll try to alleviate our employees' concerns through such steps as frequently providing opportunities for them to discuss any difficulties they are facing."
Add TheJapanNews to your Google News feed.