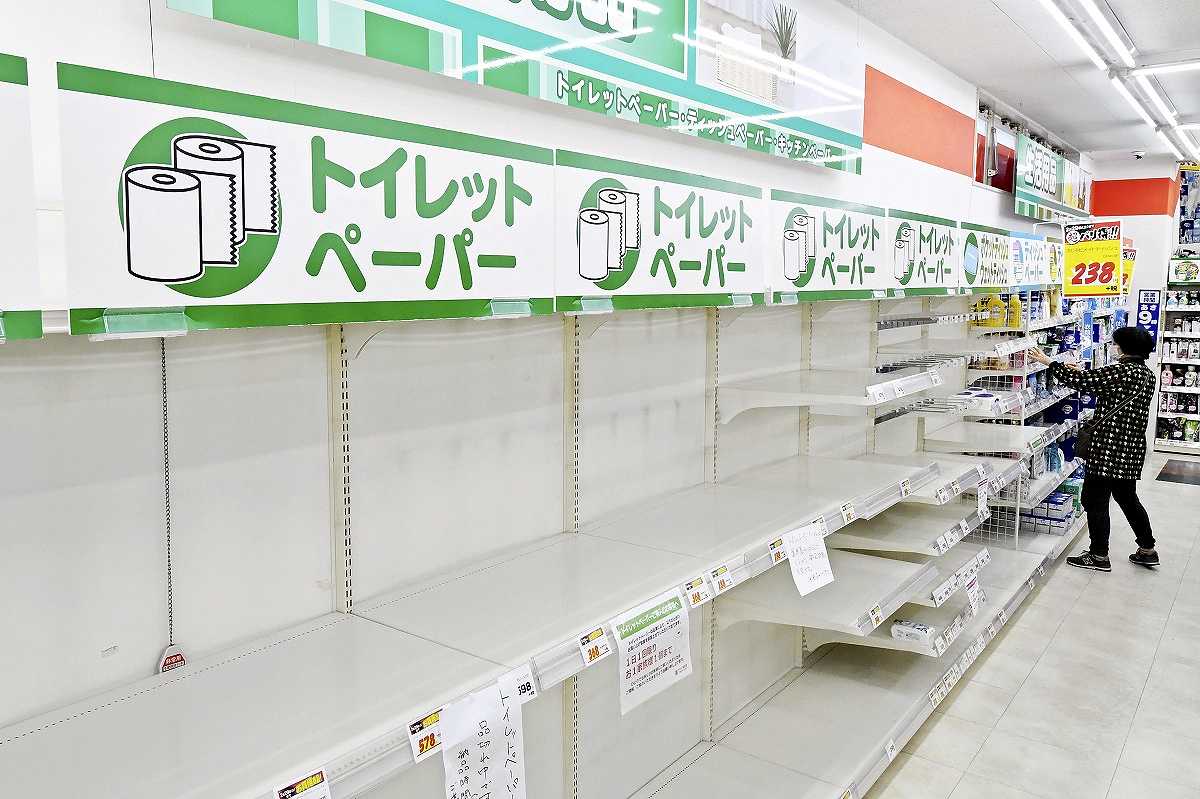 16:43 JST, January 15, 2021
Since the pandemic began, false rumors and inaccurate reports about the novel coronavirus have spread on the internet, disrupting society. A recent nationwide survey by The Yomiuri Shimbun found that 23% of the respondents said they had believed falsehoods online. How should we deal with such untrue content, which has become all too familiar to us today?
■ 'Natto effect' a typical example
A survey by the Internal Affairs and Communications Ministry among internet users last May found that various kinds of false information had spread and many people had believed it.
Among the wrong information regarding preventive measures against the virus, 28.7% of the respondents believed that frequently drinking water had a positive effect, 14.8% believed in eating garlic, and 9.6% in eating natto.
Even hazardous misinformation, such as that drinking bleach would prevent infection, had been believed by 3.1%.
A 63-year-old woman in Tokyo is one such person. In February last year, a relative texted her on the Line free messaging app saying: "The virus is vulnerable to heat and dies at 36 C or 37 C. Please drink a lot of hot water."
The relative also told her that the information originally came from a scientist in Wuhan, China. The woman forwarded it to about 15 people she knew, but soon afterward it became clear that it was false.
"I unwittingly believed it because I had no credible information about the coronavirus at the time," the woman said regretfully.
Other false information was also taken seriously by a certain number of people. For example, 15.5% of respondents thought that once a state of emergency was declared, there would be a lockdown for three weeks, while 28.8% believed that China was trying to spread "Japanese pneumonia" as the name of the disease.
Britain was hit by a false rumor that the pandemic was caused by the 5G next-generation telecommunications standard, which led to a series of arson attacks on telecommunications facilities. There was also a report that more than 500 people in Iran died from poisoning after drinking methanol because they believed a false rumor that it has a preventive effect against the virus.
■ Social media spreads misinformation
Social media is probably the main culprit in making people believe even the obviously false information on the internet and spreading it to many people in a short period of time.
Birds of a feather tend to flock together on social media, and they are likely to see similar information again and again due to the echo chamber effect. There is also a filter bubble, meaning that people only receive information that is to their liking based on their search history and other online behavior. Such people are accustomed to seeing information they find comfortable with, hence they become less likely to have doubts about information they receive.
It is also difficult to correct falsehoods. When a rumor that toilet paper would be in short supply spread, many people warned on social media that it was not true. However, the volume of their warnings worked against them.
The more people deny something, the more it is believed. The prediction also spread that an increasing number of people would feel anxious because of the large amount of online posts and rush to buy toilet paper, resulting in panic buying.
■ Don't rush to share
Incorrect information is a major problem in the age of social media. But the government is maintaining a cautious attitude toward regulating such platforms and leaving the handling of these problems to each individual. Many specialists advise people to check multiple information sources, such as newspapers and TV.
Yet the effect may be limited. The ministry survey found that many people spread false information even though they were not sure it was correct. As many as 32.7% of the respondents said they did so because the information was interesting, and 22.7% did so because they thought it would be useful to other people. It seems that in the world of social media, where sharing information is very easy, many people share content they find interesting with other people in almost a knee-jerk fashion.
"One solution is to not rush to share information on social media and other platforms but leave it alone. Even if you are well-intentioned, that's no excuse for spreading information if it's false," said Chuo University Prof. Misa Matsuda, who specializes in communication studies.
If you encounter information with a dubious source on the internet, just ignore and leave it alone. Why not make this a new kind of etiquette on the internet, as anyone can be an accomplice in spreading false information in this age of social media?
Add TheJapanNews to your Google News feed.