Hokkaido's Niseko Ski Resort Targets Domestic Customers, Promotes Workations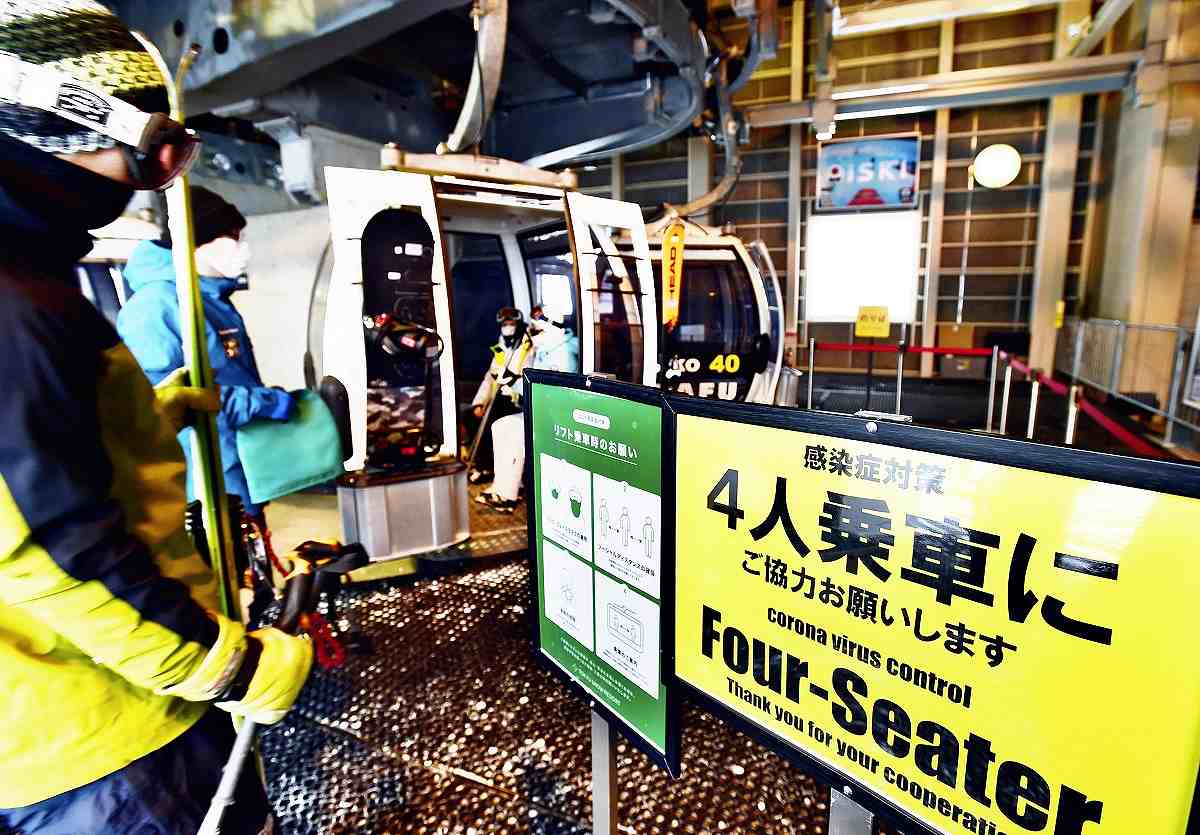 12:49 JST, January 11, 2021
KUTCHAN, Hokkaido — Hokkaido's Niseko area, an international tourist destination, is taking extra steps this winter to attract more domestic visitors, as the prolonged novel coronavirus outbreak has brought changes to many ski resorts in Japan.
Niseko Mt. Resort Grand Hirafu, the area's largest ski resort in the town of Kutchan, has halved the capacity of each gondola to four people from eight and keeps groups from mixing to avoid creating a crowded environment. Fans are installed at the base and summit stations to ventilate the gondolas before and after new passengers get in them.
Passengers are required to wear masks or full-face ski masks to get in the lifts. Signs with illustrations are placed at each station notifying users to take preventive measures against the virus.
With no prospect of improvement in the number of foreign tourists returning to the area and the suspension of the government's Go To Travel tourism campaign, visitors to the resort this winter are mainly from within Hokkaido.
The number of visitors during the year-end and New Year holidays remained low, reaching only 50% to 60% of last year's tally. Even so, gondola users sometimes have to wait to board due to the capacity limit in place.
"Although there are more inconveniences than usual, we would like people to use our facility more casually, just like when they go out and exercise for a change. For that, we take thorough anti-virus measures," said an official of Tokyu Resorts & Stays Co., which runs the resort.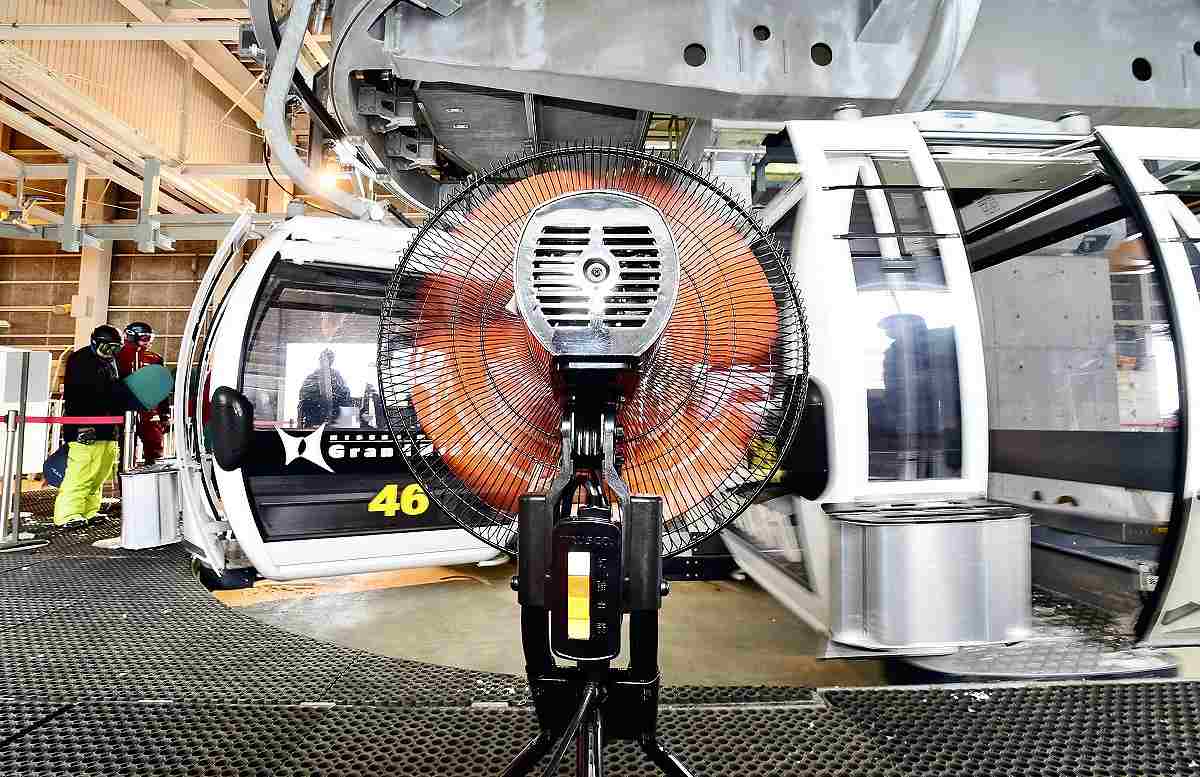 The Kutchan Tourism Association in Kutchan is also promoting Niseko area-based workations, which allow people to telework while enjoying their leisure time in the resort area.
Initially, the workation plan was hatched to attract tourists during the summer, when the number of tourists to the area is relatively low. However, with inbound tourists not expected to come back this winter, the association launched a special website in November targeting domestic tourists.
There are more than 400 condominiums in the area, mainly for inbound tourists. The rooms are equipped with kitchens and washing machines among other furnishings, making them suitable for workation guests, because in such an environment they do not have frequent contact with others.
Add TheJapanNews to your Google News feed.