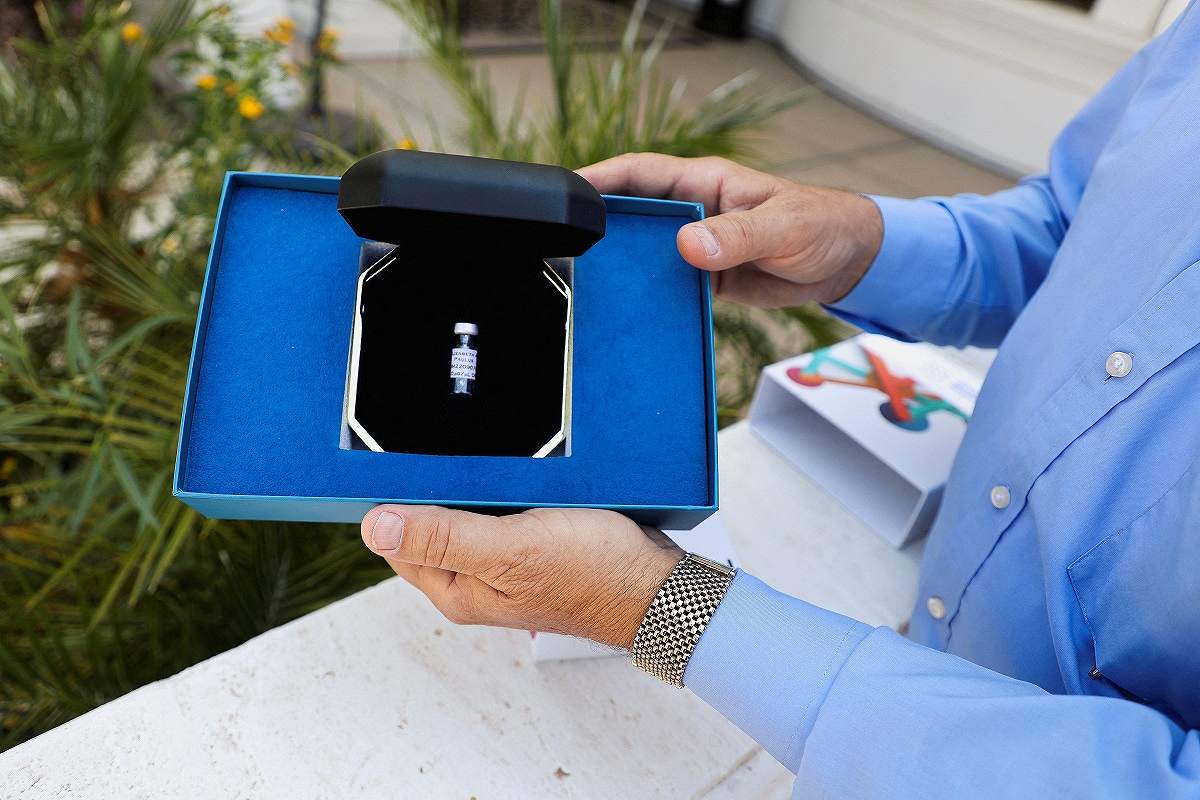 18:01 JST, July 19, 2023
Gerry and Elizabeth Paulus love taking road trips across the United States, and soon they'll be preparing for what they call their "ultimate road trip" — one that will take them into deep space.
The couple from Mesa, Ariz., will be sending their DNA into space in the upcoming Enterprise mission being launched by Celestis, a space burials company based out of Houston.
"It helps us to think about the future and even though we're not going to be there physically, we're going to be a little part of it in some way and that really does make me smile," Elizabeth Paulus said.
While space burials are not a new concept, the company is preparing for their first deep space flight, orbiting around the sun indefinitely.
The flight will carry approximately 196 capsules, including the ashes or DNA of notable individuals such as Gene Roddenberry, the creator of "Star Trek," along with the remains of actors James Doohan and Nichelle Nichols, who starred in the science-fiction saga.
Former U.S. Presidents George Washington, Dwight Eisenhower and John F. Kennedy will also be represented.
"That repository is going to be 330 million kilometers out into space," Celestis President Colby Youngblood said. "It's going to be the first … repository of our civilization out in the universe."
Add TheJapanNews to your Google News feed.