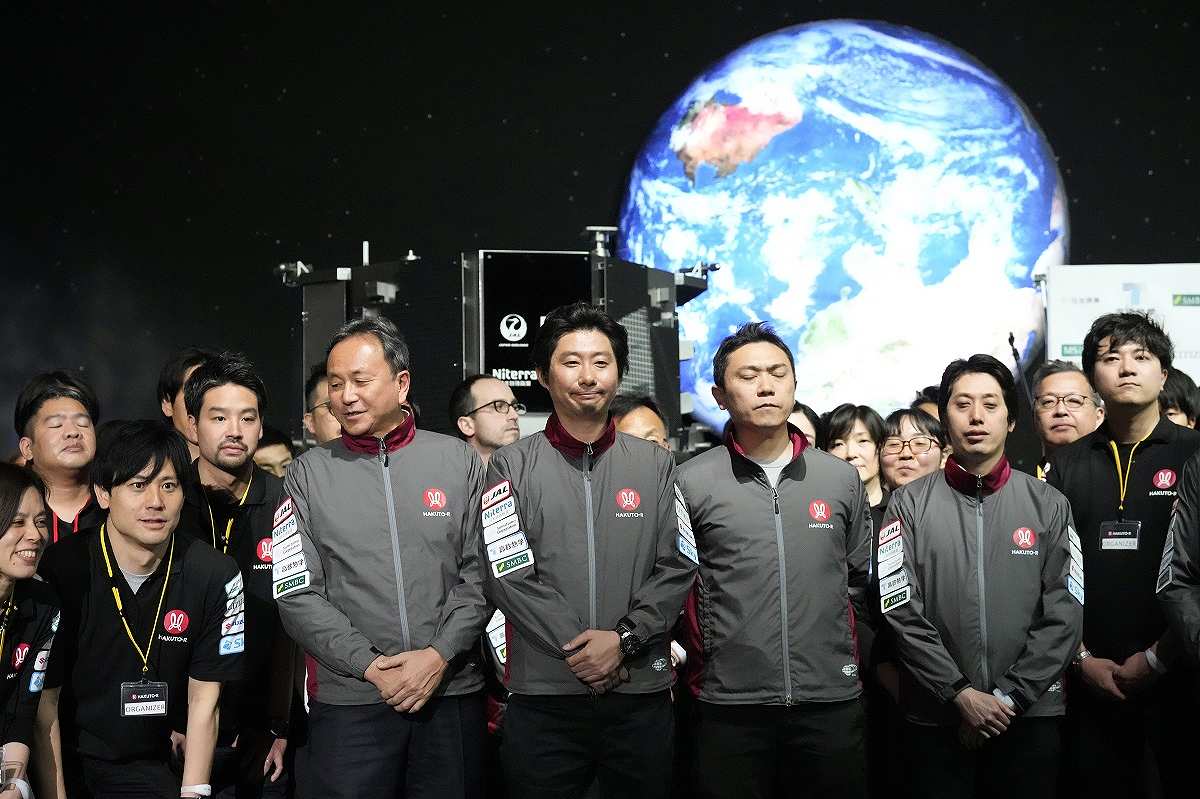 18:05 JST, April 26, 2023
TOKYO (Jiji Press) — An attempt by Tokyo-based space exploration startup ispace Inc. to achieve the world's first private-sector lunar landing ended in failure Wednesday.
The company said that its lunar lander, which was launched in December last year by the Falcon 9 rocket of U.S. spacecraft manufacturer SpaceX, attempted to land on the moon in the small hours of Wednesday Japan time and that communication with it was lost soon after that.
The lander is highly likely to have crashed against the moon's surface, ispace said.
"We were able to obtain data until just before the landing, and that was a very significant achievement, a major step toward the next stage," ispace CEO Takeshi Hakamada told a press conference, showing a drive for a successor lander's launch planned in 2024 or later.
According to the company, the lunar lander, which was going around the moon at an altitude of about 100 kilometers, began to descend around 12:40 a.m. Wednesday (3:40 p.m. Tuesday GMT). After spending about an hour to slow down, the probe vehicle was scheduled to land near the Atlas crater in an area known as Mare Frigoris, or Sea of Cold, around 1:40 a.m. the same day.
The spacecraft was operating normally until it started the final thrust at an altitude of approximately 20 kilometers some 20 minutes before the planned landing time.
Add TheJapanNews to your Google News feed.