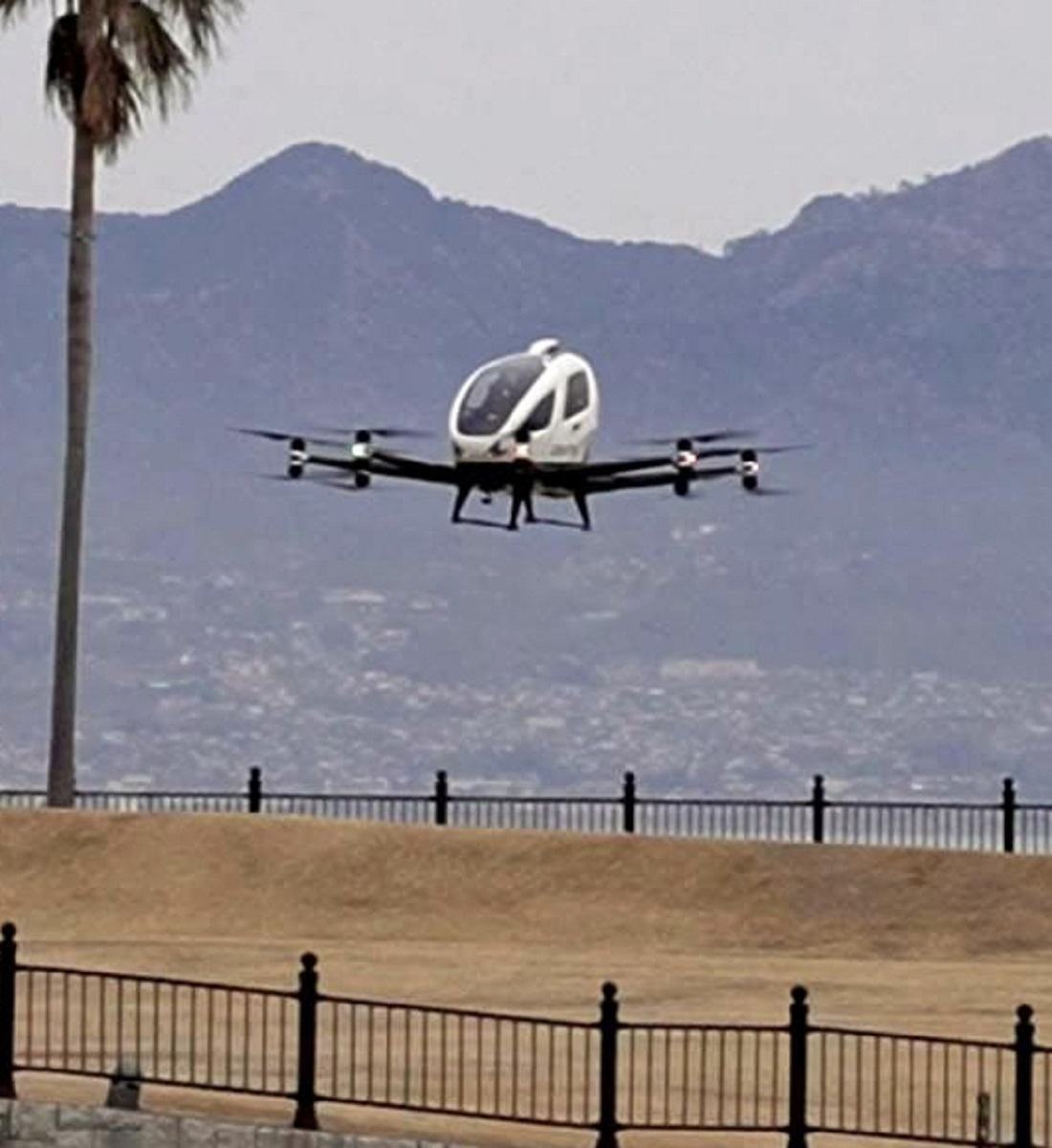 16:12 JST, February 18, 2023
OITA — A flying car has successfully completed Japan's first manned open-air test flight in Oita City with approval from the transportation ministry.
The autonomous test flight on Friday was conducted by MASC, an organization based in Kurashiki, Okayama Prefecture, mainly comprising aviation and automobile companies.
The two-seater vehicle, measuring about 5.6 meters long and 1.7 meters high, takes off and lands vertically with its 16 propellers, according to MASC.
On the day, the flying vehicle carrying two passengers climbed to an altitude of about 30 meters and flew a distance of about 400 meters during a test that lasted 3½ minutes.
Flying cars are also being developed for use at the Osaka-Kansai Expo in 2025. To create "air cabs," which would connect the venue with central Osaka City and other areas, MASC has also been conducting unmanned test fights in Okayama and Kagawa prefectures since 2021.
"[The passengers for the test flight] said the ride was comfortable apart from a slight vibration at takeoff," said Hiroshi Sakanoue, senior official of MASC. "We would like to further expand the possibilities of flying cars."
Add TheJapanNews to your Google News feed.