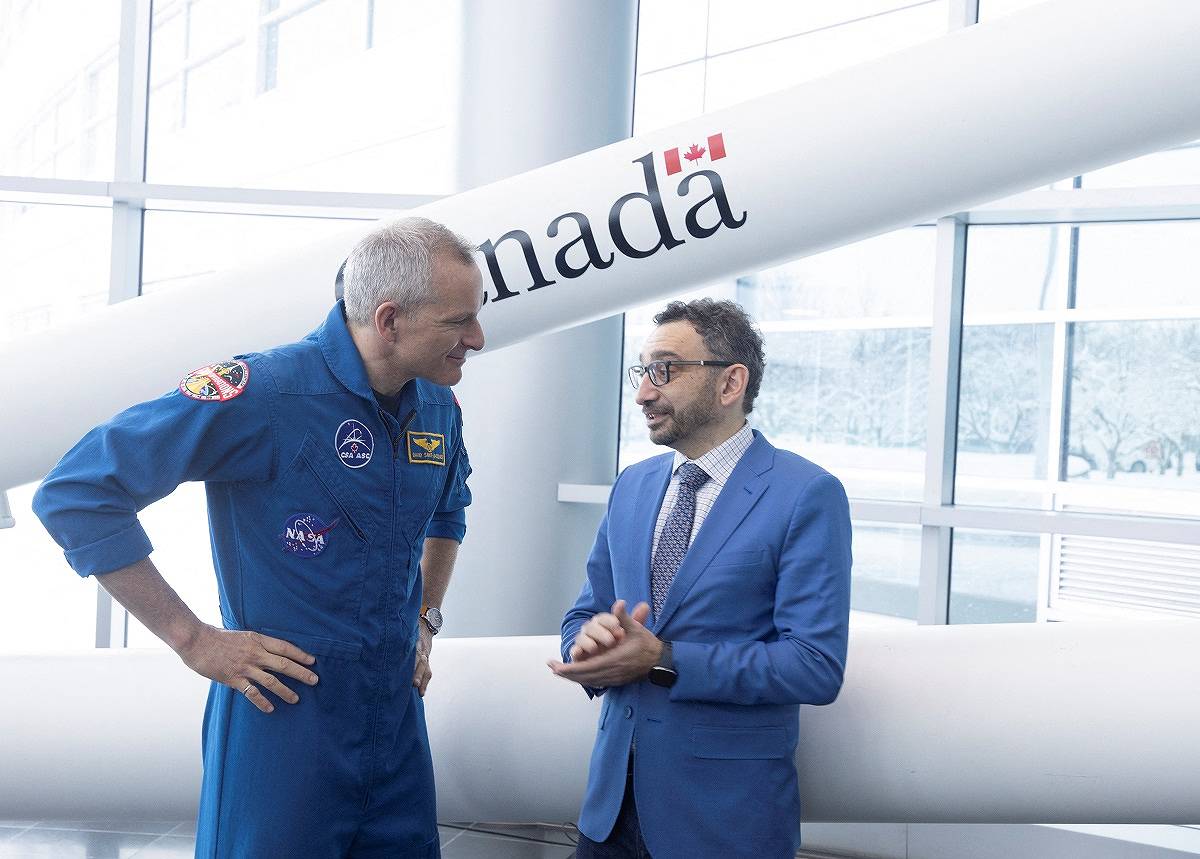 16:17 JST, February 9, 2023
WASHINGTON (Reuters) — Canada on Jan. 20 announced a multi-year plan to support the first privately built rocket launches in the country and develop new launch regulations, as global demand for space-based services soars.
The goal, presented at the Canadian Space Agency's headquarters by transportation minister Omar Alghabra, is aimed at significantly expanding the country's space capabilities and commercial space sector, most prominently composed of firms such as Telesat and MDA and the country's presence on the International Space Station.
"We want to convey the message loud and clear … that Canada intends on being a leader in the field of space," Alghabra said, adding that stimulating a commercial launch capability would benefit Canada's economy and add more jobs.
Plans by various countries and U.S. companies to deploy vast networks of thousands of internet-beaming satellites in the next few years have generated a wave of new launch companies looking to get a slice of what some analysts expect to become a trillion-dollar space market by 2030.
Few such launch firms exist in Canada, but officials hope the new regulatory effort will stimulate more domestic talent and galvanize a space economy that can reduce the country's dependence on the few foreign launching states such as the United States and Russia.
"We want to make sure that we're keeping pace with emerging technologies and business models" Canadian Space Agency President Lisa Campbell said, adding she and other officials plan to meet soon with space business leaders to discuss ideas for new launch rules.
Canada's transportation department and other agencies will study potential commercial launch laws and licensing procedures over the next three years, according to a statement.
A suborbital rocket from startup Reaction Dynamics is expected to launch in 2023 under existing domestic rules from a Canso, Nova Scotia, launchpad being built by Maritime Launch Services, one of Canada's only launch companies, MLS chief executive Steve Matier told Reuters.
"We want to take some crawl, walk, run steps," Matier said of Canada's path to becoming a space power.
Recent innovations in spaceflight technologies around the world have forced both novice and established spacefaring countries to create or revamp rules for launching objects into space, making Canada's attempt at its own domestic legal framework timely, Brian Gallant, chief executive of industry group Space Canada, told Reuters.
Add TheJapanNews to your Google News feed.