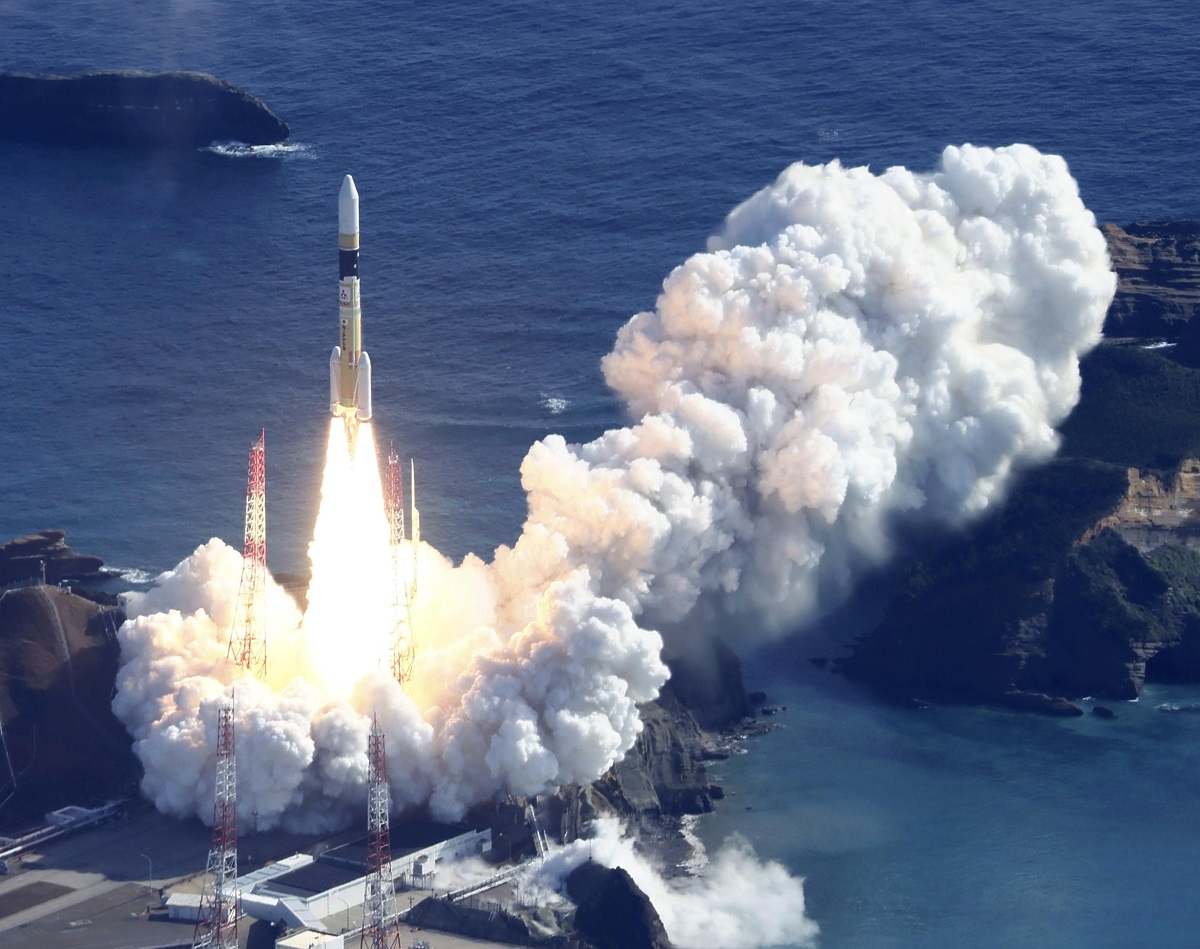 7:00 JST, January 28, 2023
A rocket carrying the government's Information Gathering Satellite Radar No. 7 launched at 10:50 a.m. on Thursday from Tanegashima Space Center in Kagoshima Prefecture.
The satellite detached from the 53-meter-long H2A Launch Vehicle No. 46 rocket and entered orbit, according to Mitsubishi Heavy Industries Ltd., the operator of the launch. It marked the 40th consecutive successful launch of H2A rockets, increasing its success rate to 97.8%.
Information-gathering satellites are used for various purposes, including monitoring military-related sites in North Korea and other countries, as well as assessing damage after natural disasters. The Radar No. 7 satellite uses radio waves and is able to take photographs at night, even in bad weather.
"We will make the utmost use of the satellite and take all possible measures to manage crises and ensure national security," Prime Minister Fumio Kishida said in a statement following Thursday's launch.
The rocket launched about one minute behind schedule due to a helicopter entering the warning area about 10 minutes prior, resulting in additional safety checks being conducted, according to the Japan Aerospace Exploration Agency.
JAXA said it is currently investigating the incident.
---
---
Add TheJapanNews to your Google News feed.