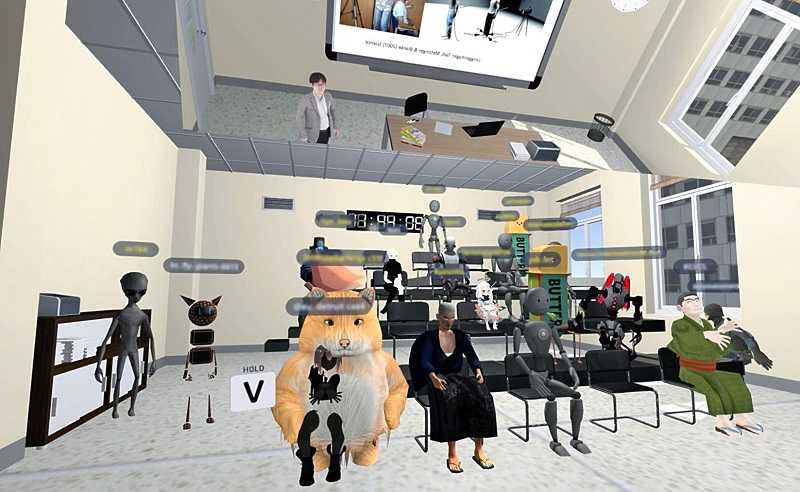 20:00 JST, August 13, 2022
The University of Tokyo is scheduled to open a Metaverse School of Engineering in September. In the metaverse virtual reality space on the internet, members of the public, such as junior and senior high school students and working adults, will be able to attend lectures and events.
The metaverse school aims to foster human resources in digital technology fields and increase the number of female junior and senior high school students who aspire to work in engineering and information technology fields.
The university said it is aiming to attract over 100,000 participants.
In the metaverse, users can participate regardless of location. By utilizing this feature, the university plans to build a system in which as many people as possible can learn engineering and information technology through lectures and events.
On Sept. 23, the metaverse school will hold an opening ceremony in a virtual replica of the university's Yasuda Auditorium. Guests and university teaching staff will attend the ceremony using their avatars, digital depictions of themselves.
For junior and senior high school students, the metaverse school will offer free lectures in which they can learn about digital technologies and entrepreneurship. Laboratory tours and exchange events will also be held.
In addition, the metaverse school will proactively provide information about the careers of women who studied in the real-world Faculty of Engineering in order to encourage female student interest in the fields.
For employees of companies that support the metaverse project, the metaverse school is scheduled to offer lectures by experts regarding artificial intelligence and next-generation telecommunications technologies.
Prof. Takao Someya, an expert on semiconductor engineering who serves as the dean of the metaverse school, said, "I want to foster human resources who can resolve various social tasks with digital technologies and increase their numbers to an unimaginable level."
Add TheJapanNews to your Google News feed.