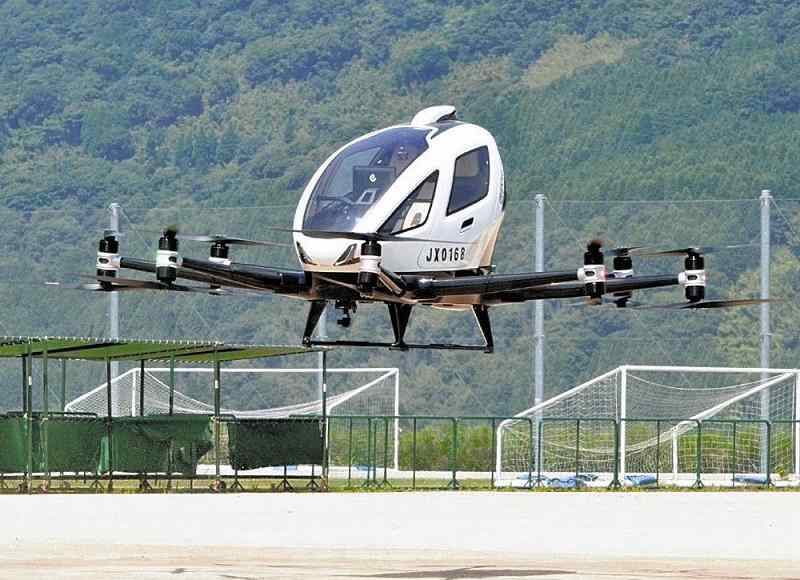 16:43 JST, July 19, 2022
OITA – A test flight of a flying car was held at the Notsuharu Tenku Hiroba park in Oita City. The flight was conducted by MASC, an association based in Kurashiki, Okayama Prefecture, that aims to commercialize the vehicle. This was the first test flight in Kyushu.
MASC is aiming for the manned flight of a flying car at Expo 2025 Osaka, Kansai, and has so far conducted test flights in Okayama and other prefectures. Oita City, which is engaged in a research project to study the feasibility of introducing the vehicle, approached the company, and the project was realized on July 13.
The vehicle is approximately 5.6 meters long and 1.7 meters high, and flies by electrically spinning 16 propellers. It is a two-seater, but the test flight was unmanned. The vehicle floated vertically under automated control, and slowly flew back and forth between two points in the park, a distance of approximately 520 meters. According to MASC, this was the first test flight between two points in Japan.
Add TheJapanNews to your Google News feed.