Astronaut Candidate Begins Training at Japan Aerospace Exploration Agency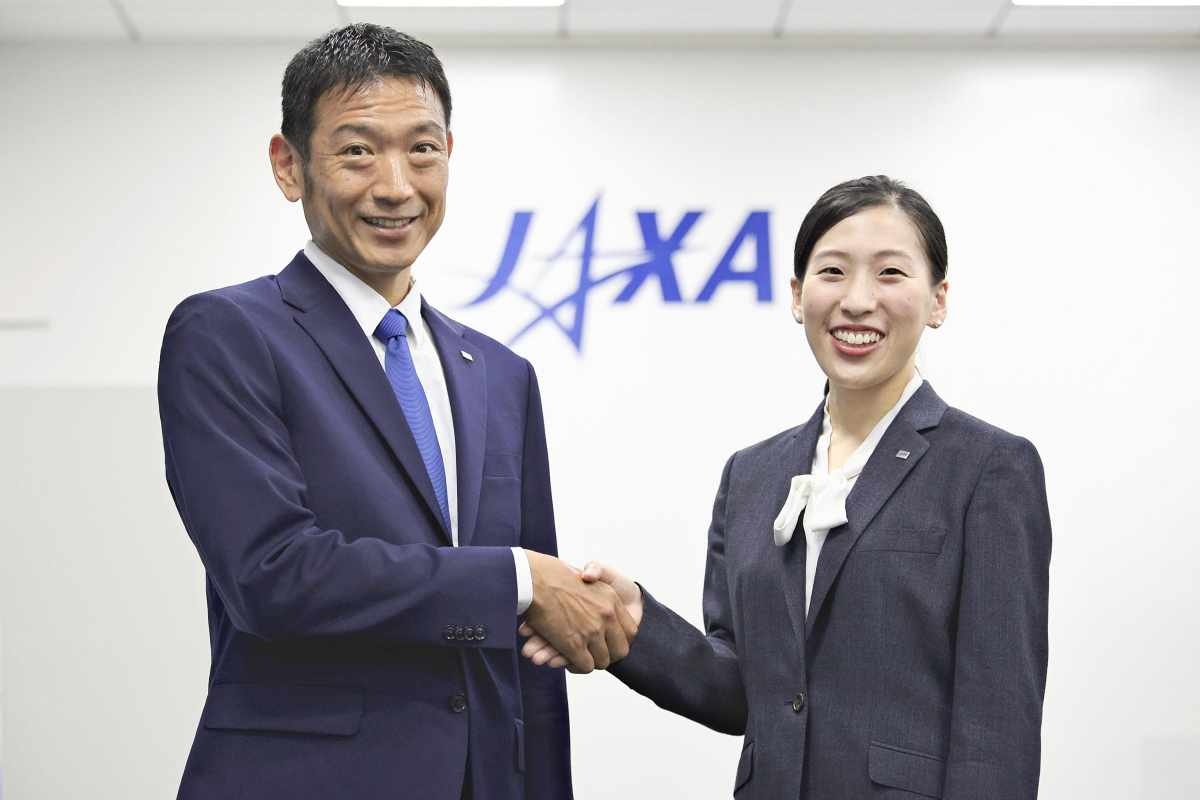 12:37 JST, July 4, 2023
A new astronaut corps candidate began training Monday at the Japan Aerospace Exploration Agency. "I'm very excited to get started," said Makoto Suwa at a press conference held at the JAXA Tokyo office on the day.
Suwa — a former senior disaster risk management specialist at the World Bank — was selected as a candidate in February and joined JAXA in July. "Space development is now at an interesting stage where we're aiming for the moon, and I'm keen to contribute to that endeavor," Suwa, 46, said.
Fellow astronaut candidate Ayu Yoneda, who joined JAXA in April, also attended the press conference. The 28-year-old former surgeon said she had already started training in languages, facility-usage and physical fitness, among other programs. "I'd like to work hard in conjunction with Mr. Suwa and do the best I can," she said.
Later in the day the two fledging astronauts met with Prime Minister Fumio Kishida at the Prime Minister's Office.
Suwa and Yoneda, who will officially be recognized as astronauts after completing two years of basic training, could potentially land on the moon under the Artemis manned lunar exploration program led by the U.S. National Aeronautics and Space Administration.
Add TheJapanNews to your Google News feed.