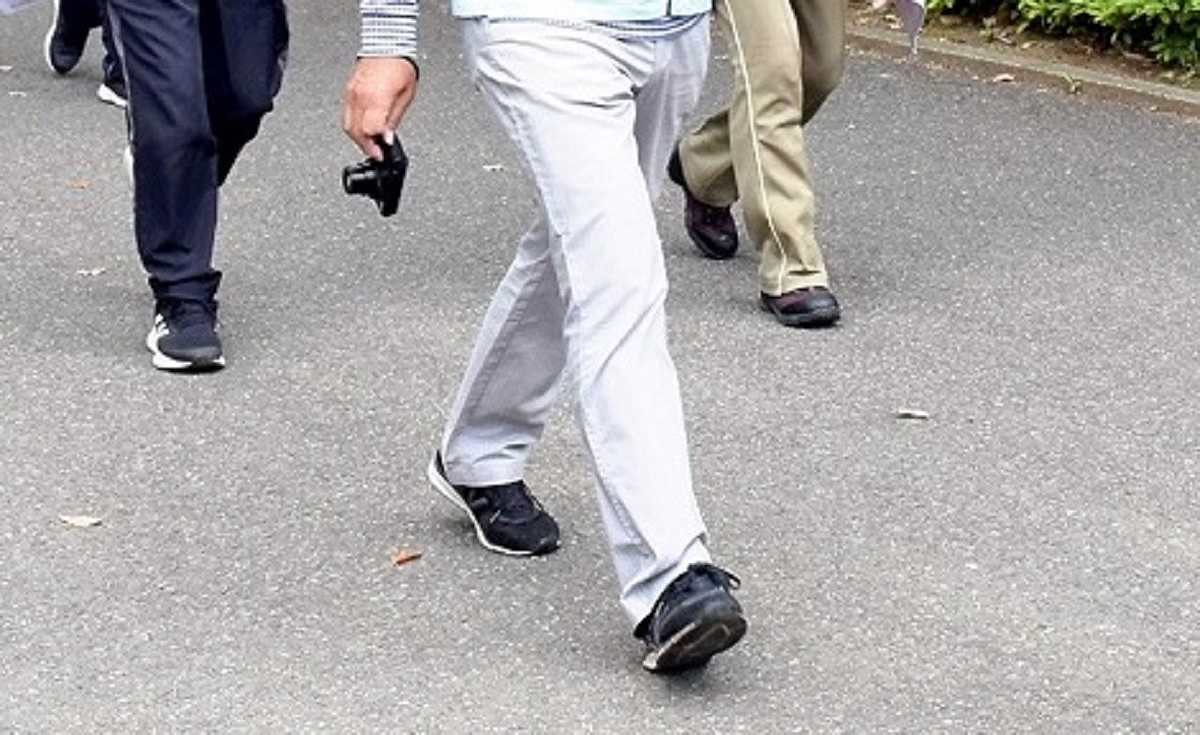 16:47 JST, April 2, 2023
Walking 8,000 steps once or twice a week significantly reduces the risk of mortality after 10 years, according to a joint study by researchers from Kyoto University and the University of California, Los Angeles.
The study, published in an international medical journal, also indicated that walking more frequently or for a longer period yielded about the same amount of health benefits. The findings suggest that people may substantially benefit by walking just a couple of days a week when they have enough time and energy.
Kosuke Inoue, an associate professor at Kyoto University, and other researchers used data from a survey on American adults, with a sample size of 3,101. The average age of participants, which included men and women that were at least 20 years old, was 50.5 years.
The team analyzed daily step counts, age, gender, clinical history and the risk of all-cause and cardiovascular mortality over 10 years.
They found that participants who walked at least 8,000 steps once or twice a week were 14.9% less likely to die after 10 years than those who did not walk even a single day in a week. The mortality rate was lower by 16.5% among those who walked 8,000 steps or more three to seven days a week.
Walking at least 8,000 steps once or twice a week had roughly the same effect on health as walking 10,000 steps three to seven times a week. On the other hand, the mortality rate was significantly higher among those who never walked 6,000 steps a day.
Prof. Hiroaki Kitaoka of Kochi University said the study provided scientific evidence for the relationship between the number of steps people walk and their health and shows that walking has easy-to-understand health benefits.
Kitaoka also said that the study may become a springboard to pursue even more effective ways to improve people's health. Such methods could combine walking with strength and balance exercises, while taking into consideration differences in lifestyles, chronic diseases and age.
Add TheJapanNews to your Google News feed.