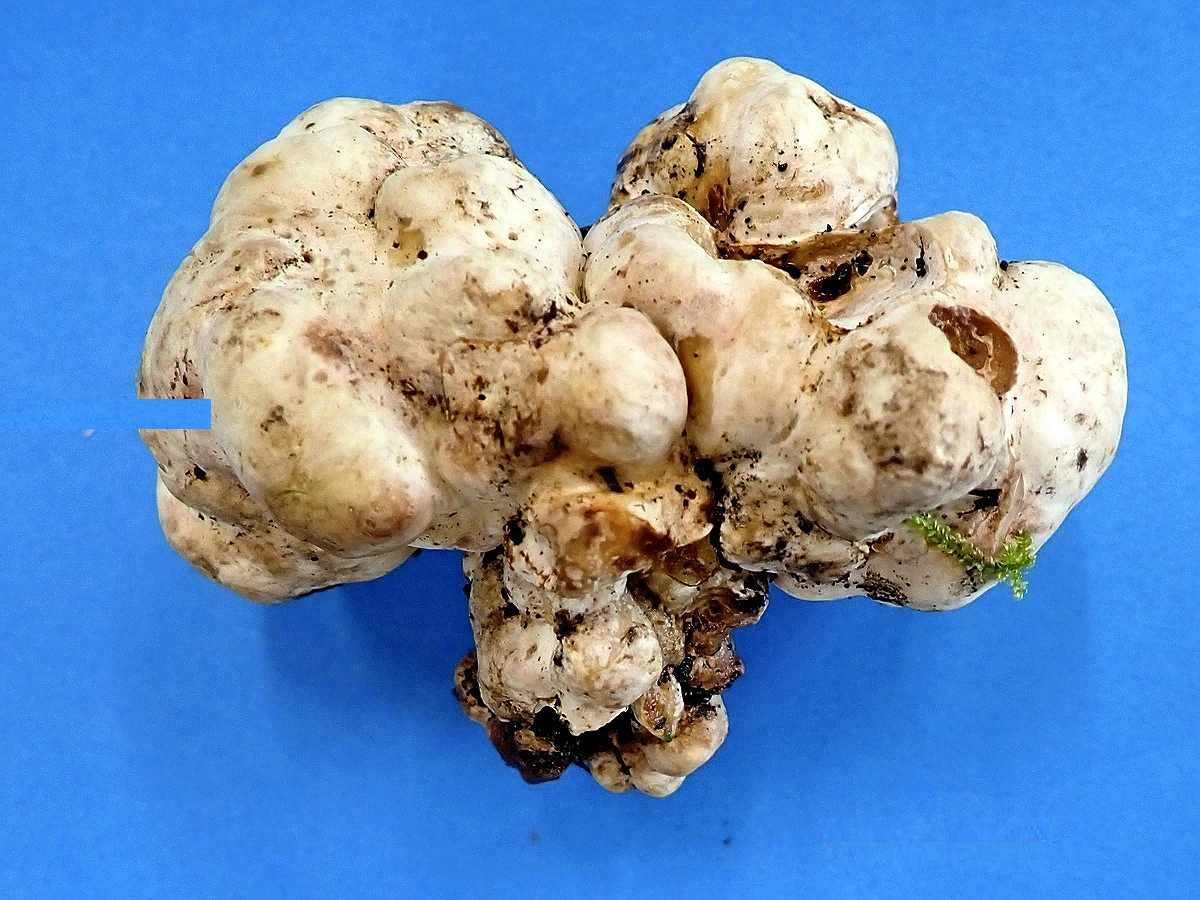 21:00 JST, February 15, 2023
A team of researchers has announced the first successful cultivation in Japan of truffles, which is an expensive ingredient in Western cooking and said to be one of the world's top three luxury foods, along with foie gras and caviar.
Researchers from the Forestry and Forest Products Research Institute in Tsukuba, Ibaraki Prefecture, said the truffles have a rich flavor on par with the most commonly consumed European truffles. The team will work to further hone cultivation techniques with a goal of seeing stable production in about 10 years.
The species cultivated was Tuber japonicum, a type of white truffle that grows wild in Japan. The fungus forms symbiotic relationships called mycorrhizae with plants such as oak trees where they colonize the plant's roots via long fungal threads.
Focusing on this symbiosis, the team artificially stimulated mycorrhiza formation by pouring liquid containing truffle spores on the roots of konara oak saplings.
They then planted the saplings at four test sites in Japan between three and five years ago. In November last year, they found 22 truffles growing at two of the four sites. The largest was 9 centimeters long and weighed 60 grams, comparable in size to those on the market.
Truffles rarely grow wild in Japan, and those available for purchase are almost all imported. If mass production of domestic truffles becomes possible through cultivation, it could lead to a new industry with export potential.
"We want to aim for stable production as we continue our research," said Takashi Yamanaka, director of the institute's Tohoku branch.
"It's a great achievement made possible by using saplings and fungi suited to Japanese soil," said Fumio Eguchi President of the Tokyo University of Agriculture, a scholar of mushroom research.
Add TheJapanNews to your Google News feed.