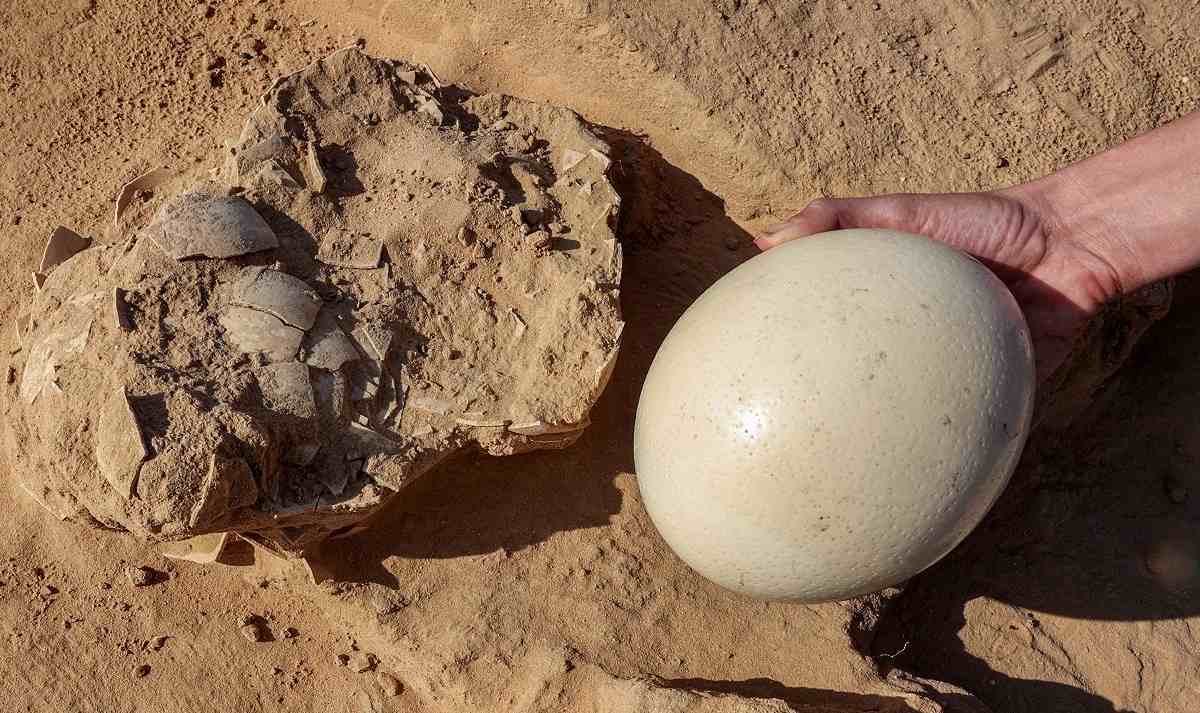 17:14 JST, January 26, 2023
NITZANA, Israel (AFP-Jiji) — Ostrich eggs estimated to be at least 4,000 years old have been found in Israel, archaeologists announced on Jan. 12, providing insight into the life of ancient peoples in the region.
The eight crushed eggs were discovered in fragments in the Negev desert's Nitzana sand dunes near the Egyptian border.
They were located close to a fire pit that was part of a camp site used by nomads "since prehistoric times," said Lauren Davis, the Israel Antiquities Authority excavation director.
Their proximity to the fire alongside stones, flint, tools and pottery sherds, implies that the eggs were to be cooked, said Davis.
Wild ostriches used to roam the area until the 19th century, the IAA said.
To Davis, the eggs could provide clues into the enigmatic lives of the ancients, whose lifestyle did not provide much lasting physical evidence.
"Although the nomads did not build permanent structures at this site, the finds allow us to feel their presence in the desert," Davis said.
She noted "the exceptional preservation of the eggs" and said they will be taken for examination which should yield a more exact timeline for the site and its function.
Add TheJapanNews to your Google News feed.