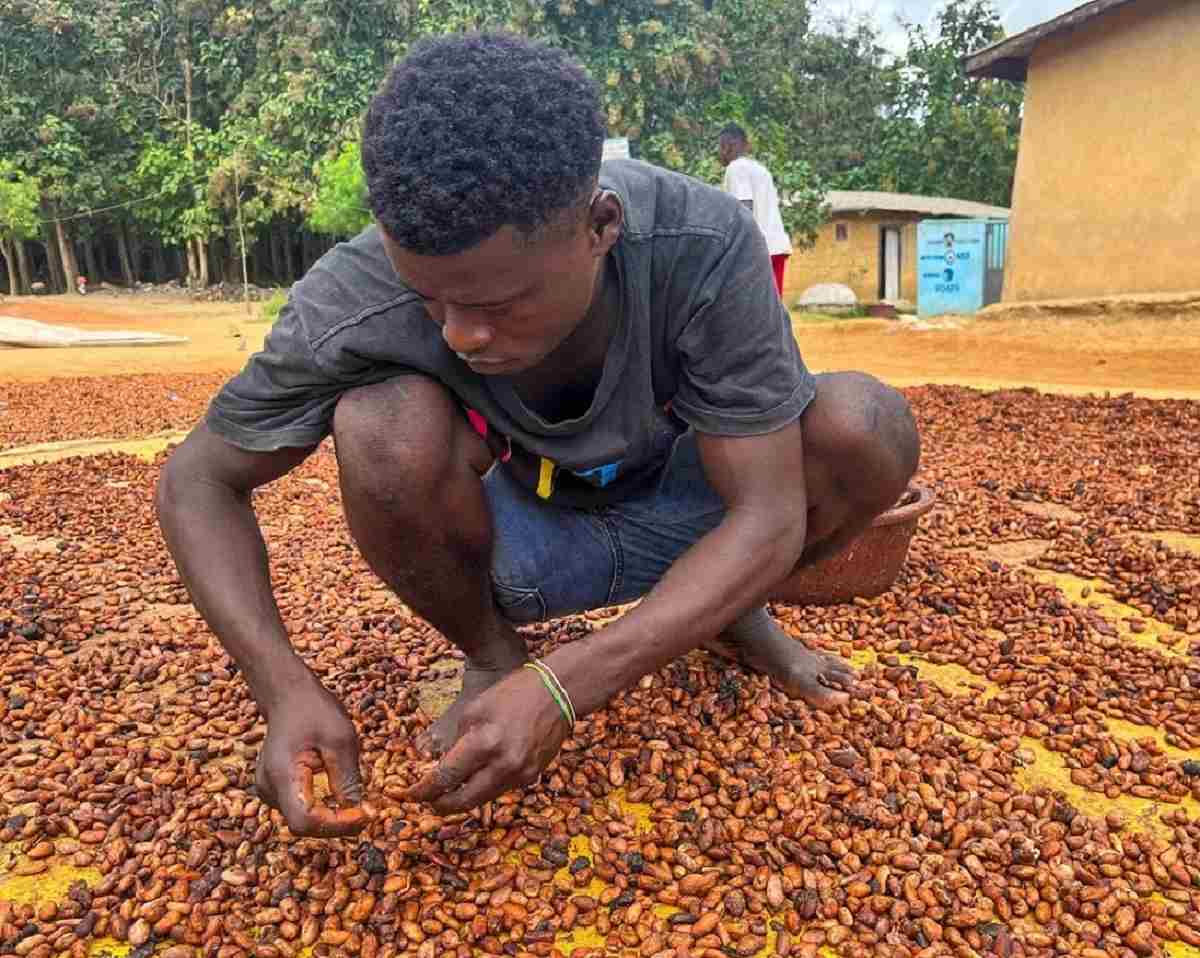 17:03 JST, November 15, 2023
ABIDJAN (Reuters) — Cote d'Ivoire must speed up efforts to make cocoa stocks destined for the European market comply with European Union (EU) deforestation law that will come into full effect from January 2025, the EU's ambassador to Cote d'Ivoire said last month.
Francesca Di Mauro told Reuters the world's top cocoa producer, which ships around 70% of its annual output to the EU, had some points of concern to the EU, especially around child labor, farming on protected forests, and the declassification of existing protected forests.
"Ivory Coast should not be tempted to declassify current protected forests where cocoa is produced to make them legal and compliant with the new European regulation," she said.
She added that Cote d'Ivoire is considering transforming heavily degraded forests into agro-forest areas, and speed up reforestation to achieve its goal of doubling the forest cover from the current 10% to 20%.
The EU law requires importers of commodities such as coffee, cocoa, beef, soy, rubber and palm oil to produce a due diligence statement proving their goods do not contribute to the destruction of forests, or risk hefty fines.
Di Mauro said that when the regulation enters into force all cocoa supplies needs to comply.
"So, for those that are currently being purchased, the aim is to make sure they are ready to enter the European territory from January 2025," she said, adding that discussions on how to treat previous stocks were ongoing in Brussels and nothing has been decided.
Di Mauro said the EU was in intense and close negotiations on its standard on traceability and certification program, but the West African nation needed to move faster.
Add TheJapanNews to your Google News feed.