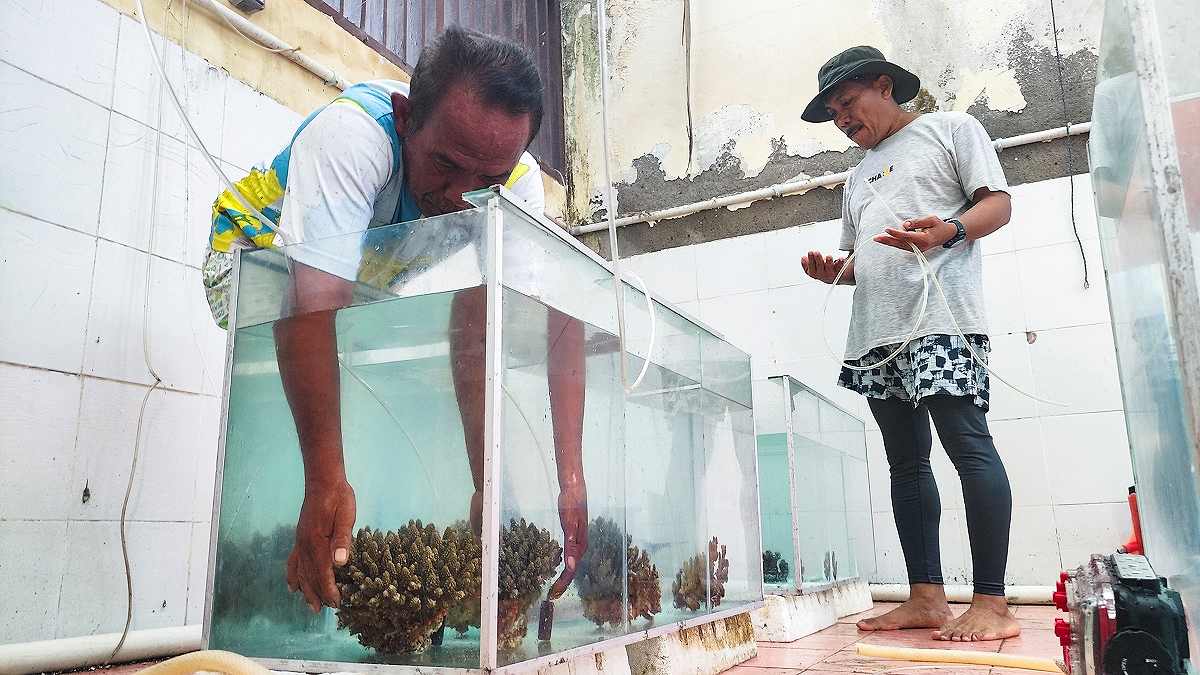 12:54 JST, July 3, 2023
SPERMONDE ISLANDS, Indonesia (Reuters) — For nearly two decades, Indonesian marine scientist Syafyudin Yusuf has worked with former poachers to rehabilitate coral reefs destroyed by their use of dynamite for fishing.
They have restored to health 11.5 hectares of corals around a group of 120 islands known as the Spermonde archipelago in the Makassar Strait off Sulawesi.
Fifteen years ago, only 2% of the area's original reef area remained undamaged, according to research by Makassar's Hasanuddin University, as fisherfolk used explosives and chemicals, which have now been banned.
"We enter their lives and try to influence their … mindsets to be able to change from destructive fishing to being conservationists," Syafyudin said, adding that his team anchors frames into the seabed to allow corals to grow undisturbed.
Add TheJapanNews to your Google News feed.