Ministry seeks to restrict use of lead bullets due to bird deaths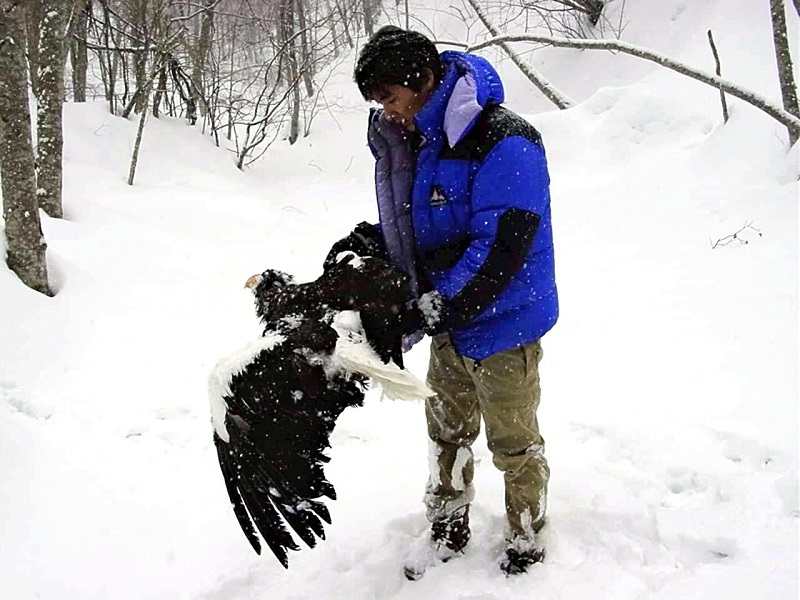 15:52 JST, September 28, 2021
SAPPORO — The Environment Ministry intends to gradually restrict the use of lead bullets starting in fiscal 2025 to put an end to cases in which birds of prey, waterfowl and other wild birds die of lead poisoning caused by hunters' lead bullets. The ministry's move was prompted apparently by efforts of the Hokkaido government to call for nationwide regulations for that purpose.
In 2004, the prefecture banned hunting with lead bullets, as there was a spate of deaths of wild birds, including Steller's sea eagles and white-tailed sea eagles, after they ate the meat of indigenous deer shot with lead bullets.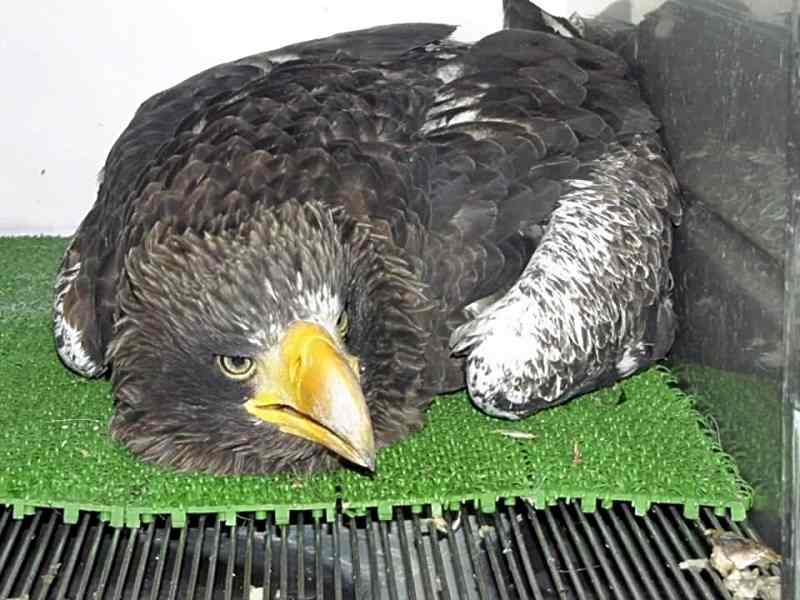 Although the number of lead poisoning cases has been decreasing since then, one to five cases have been confirmed every year since fiscal 2015. Hokkaido has called on the central government to ban the use of lead bullets nationwide, as it believes it's highly likely that hunters visiting from outside Hokkaido used lead bullets.
At a press conference after a Cabinet meeting on Sept. 10, Environment Minister Shinjiro Koizumi announced that the ministry would begin phased regulations in fiscal 2025, aiming to eliminate lead poisoning in wild birds by fiscal 2030.
Citing Hokkaido's continued efforts as a "progressive approach," Koizumi said, "I'd like to ask Hokkaido residents for their cooperation," when he mentioned concrete steps for the regulations.
Keisuke Saito, a representative of the Institute for Raptor Biomedicine Japan based in Kushiro, Hokkaido, has long called for dealing with issues of lead poisoning in birds of prey.
"The setting of the target year was significant," he said.
"Hunters in Hokkaido have started to use copper bullets instead of lead. There will be a nationwide shift away from lead bullets," Saito added.