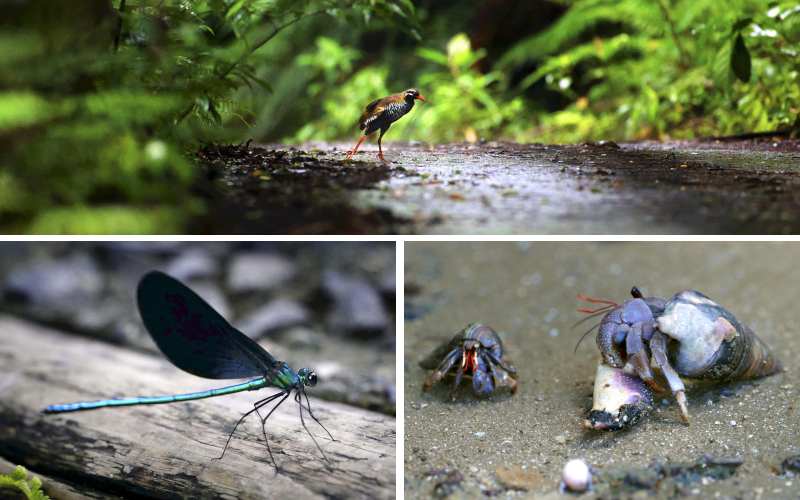 19:51 JST, August 24, 2021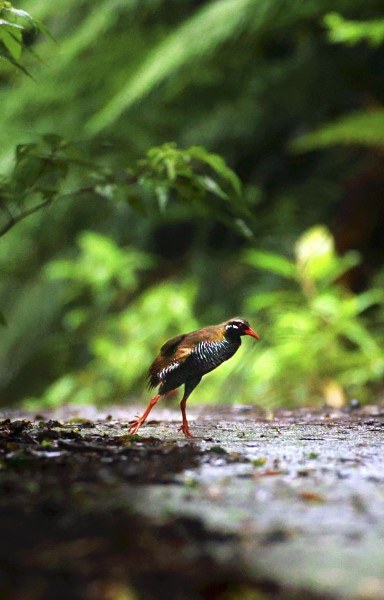 Just after it rained, loud birdcalls that sounded like "kyo, kyo, kyo" echoed through the deep-green forest. They were the calls of Okinawa rails, flightless birds found only in the northern part of Okinawa Island.
A rail we encountered pecked at some food under fallen leaves piled up on a forest path, and then disappeared into the depths of the forest.
The region stretching from Kagoshima Prefecture to Okinawa Prefecture is home to many rare animal species, such as Iriomote cats and Amami rabbits.
In July, the region was registered as a world natural heritage site, titled "Amami-Oshima Island, Tokunoshima Island, Northern part of Okinawa Island and Iriomote Island."
Although the designated region accounts for a mere 0.1% of Japan's total land area, the about 9,500 species of plants and animals that live there account for 25% of the national total of species.
However, the foundations of the region's biodiversity are under threat. Some rare species there are at risk of extinction due to such factors as logging, traffic accidents and predation by mongooses and feral cats.
In each area of the region, local residents, administrative entities and private organizations are united to continue efforts to protect the wildlife and search for ways to coexist.
In June, three Okinawa rail chicks were hatched in artificial conditions at a breeding facility under the Environment Ministry's Yambaru Wildlife Conservation Center in Kunigami, Okinawa Prefecture.
At the facility, staff research how to release individual animals which were artificially bred and raised into the wild.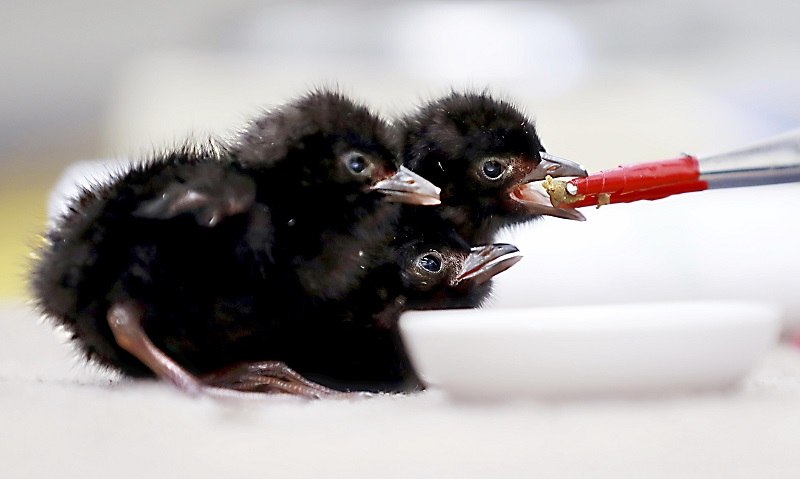 On Amami-Oshima Island in February, an Amami rabbit that was injured in a traffic accident was brought into the Yuinoshima Animal Clinic in Amami, Kagoshima Prefecture. The rabbit had to have a part of its thighbone removed.
The clinic treats wild animals in cooperation with the ministry and other entities.
Kaho Sato, a 28-year-old veterinarian who operated on the rabbit, said, "Precisely because endangered animal species live very close to us, having an awareness about protecting them is important."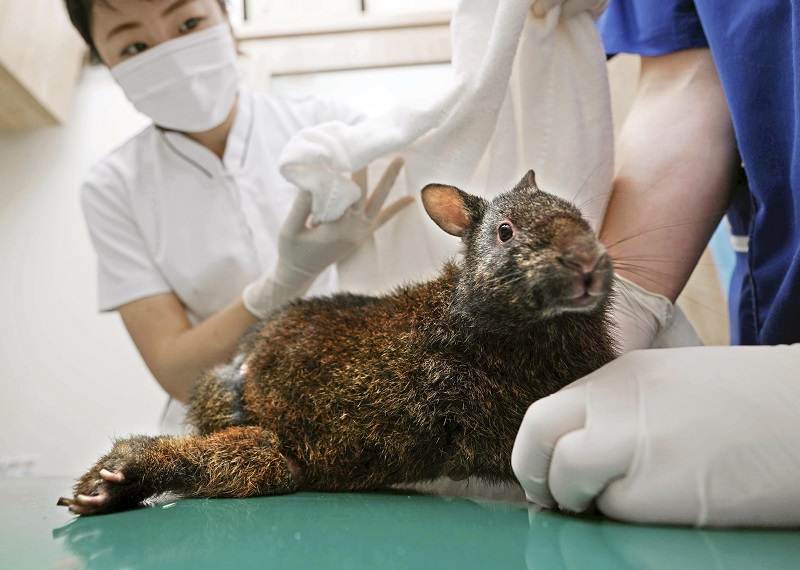 Islanders in the region have protected their forests and wildlife, and bequeathed them to following generations. Such forests are going to be a world treasure.
Add TheJapanNews to your Google News feed.