100 'pilot districts' to aim for decarbonization by fiscal 2030 in Japan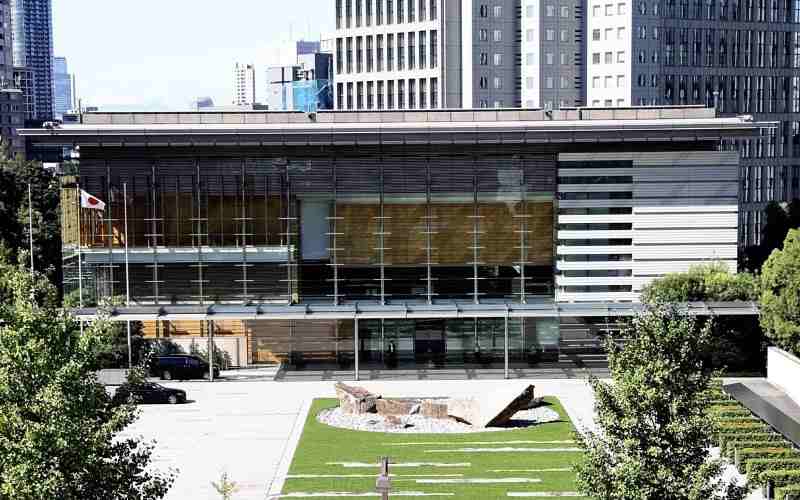 15:02 JST, April 15, 2021
To help realize net-zero greenhouse gas emissions by 2050, the government will choose at least 100 "pilot districts for decarbonization" in which renewable energy and other measures will be actively promoted, it has been learned.
The project will aim to achieve decarbonization within the districts by fiscal 2030.
These plans are contained in the draft outline of the "road map for decarbonizing the districts," a timeline obtained by The Yomiuri Shimbun Wednesday. The central government will work out the road map in cooperation with local municipalities to realize net-zero emissions by 2030.
The government will establish a track record in a diverse range of districts, including farming, fishing, mountain village and urban areas, eventually rolling out relevant efforts across the country.
It will present the draft outline to a meeting of central and local governments aimed at realizing a decarbonized society, chaired by Chief Cabinet Secretary Katsunobu Kato. At the meeting, which is expected to be held next week, the government will discuss the outline with relevant Cabinet ministers and heads of local governments.
The aim is to compile the road map by June, so as to have it reflected in the Basic Policy on Economic and Fiscal Management and Reform for the year.
The draft stipulates that the government will aim to get decarbonization efforts on track within the pilot districts by fiscal 2025, and realize net-zero greenhouse gas emissions from general households and business establishments in the private sector by fiscal 2030.
The draft cites specific examples for such efforts in pilot districts, such as the heads of local cities, towns and villages taking the initiative in persuading companies, financial institutions and residents to adopt renewable energies in their homes and public facilities, and promote energy-saving efforts.
Envisaged ideas include in-house power generation through the installation of solar panels, and improving the heat-insulating properties at such facilities as schools, hospitals and town halls.
Using renewable energy will be promoted through such efforts as developing public transportation systems using buses and trains powered with electricity or hydrogen, and introducing electric vehicles for car-sharing or as official vehicles.
The government will also encourage the crafting of systems in which people who buy products or use services that help reduce greenhouse gas emissions will receive points that they can use for shopping.
Insufficient financial resources, know-how and manpower could hinder local governments in realizing a decarbonized society. The central government intends to support local governments' efforts by utilizing its regional offices, such as the Economy, Trade and Industry Ministry's regional bureaus of economy, trade and industry, and the Land, Infrastructure, Transport and Tourism Ministry's district transport bureaus and regional development bureaus.
The government will discuss ways to enhance the effectiveness of the road map, including the strengthening of financial support to local authorities.
Add TheJapanNews to your Google News feed.