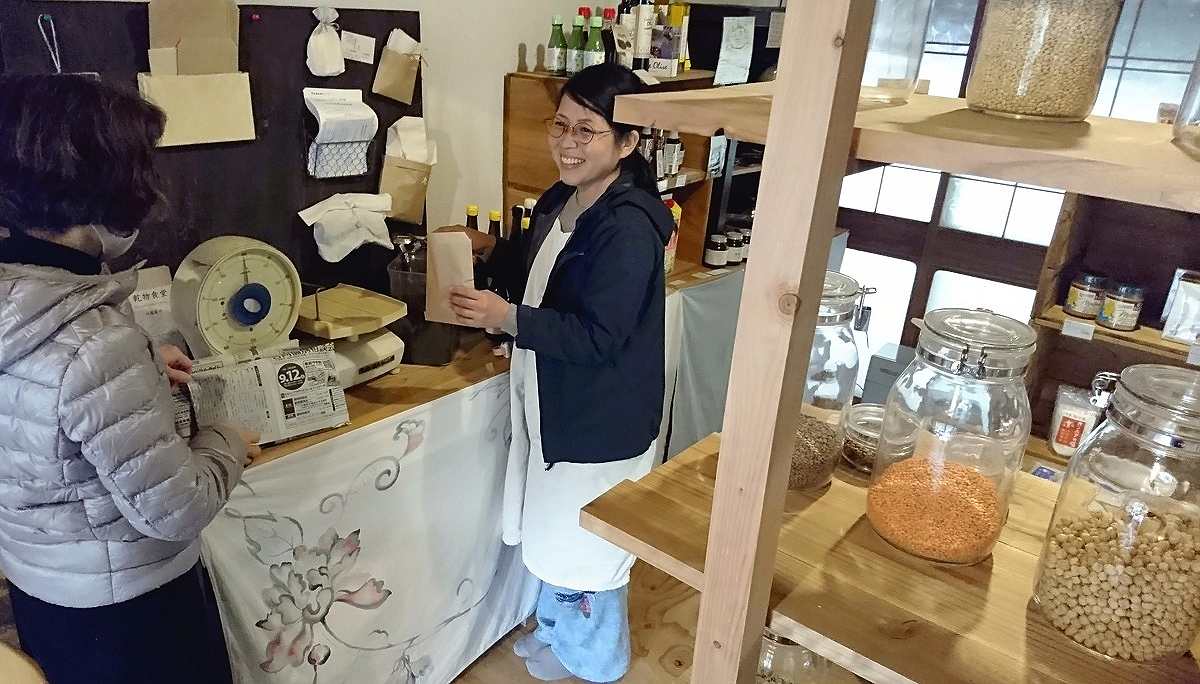 11:37 JST, January 25, 2021
OSAKA — Stores that sell products by weight and volume are gaining popularity amid growing awareness of the problematic quantities of plastic waste linked to shopping.
Shoppers who take containers to such stores help to reduce waste and, because products are not sold in fixed quantities, they can avoid having to buy more than they actually need.
The idea that "every little helps" has been gaining momentum in line with the United Nations' sustainable development goals.
Wheat, barley, hijiki seaweed and kombu are among some of the items on display in transparent containers at Kanbutsuya Small, a grocery store operated in an old residential house in Ibaraki, Osaka Prefecture.
Customers use a scale by the shelf to weigh products. Purchased products are then put in paper bags or makeshift containers fashioned out of newspapers provided by the shop, or reusable containers customers take to the store.
Madoka Uchida opened Kanbutsuya Small four years ago, stocking carefully selected ingredients by producers she had encountered in various parts of Japan. Uchida, 39, has been selling products by weight since launching the store in Takatsuki in the same prefecture. The shop moved to its current location last autumn.
"We produce lots of trash when we shop. I hope my store can provide an opportunity to change such habits," she said.
Kaori Shimizu, who runs a cooking class in Ibaraki, visits the store about once a month. "I'm grateful because I'm not throwing out excessive amounts of trash," said Shimizu, 64.
Uchida said she is planning to increase the range of products on offer.
"The quantities of ingredients customers want to buy differ from person to person. I want people to enjoy zero-waste shopping," Uchida said.
■ Growing interest
Kawasaki-based Natural Lead sells about 250 different items, including sweets, nut butters and dried fruit by weight at three outlets.
Many overseas shops sell food products in bulk by weight. Natural Lead President Hiroto Ito decided to adopt the concept after visiting such a store for a training program in a former job at a supermarket.
When Natural Lead opened in 2014, shoppers did not bring their own containers to the shop, but now 30-40% of customers do.
"A spotlight has been shone on the problem of plastic waste and public awareness is growing," an employee said.
Tokyo-based Ecostore Japan Co. sells some of its products by weight and volume at 16 outlets, including stores in central Tokyo and Takarazuka, Hyogo Prefecture.
Opened in 2016, the firm's sales have been rising by around 25% every year, and more shoppers have been bringing their own containers.
The company plans to increase the range of products sold this way and the number of outlets that stock such products.
"Twenty percent of our sales comprise products sold by weight or volume. By increasing such sales further, we hope we can contribute to reducing waste," a company spokesperson said.
■ 8.5 mil tons of plastic waste
Japan generated 8.5 million tons of plastic waste in 2019, according to the Plastic Waste Management Institute.
A survey by the Environment Ministry found that plastic waste accounts for nearly 50% of the total volume of waste generated from households in Japan. Marine plastic waste has also become a serious problem.
Such issues prompted Yoko Koga, a 41-year-old housewife from Mie Prefecture, to launch the website "Pula Nashi Seikatsu (A Life with No Plastics)" in 2018 as part of efforts to reduce plastic waste.
On the site, Koga introduces ways to cut plastic waste and features a list of shops that sell products by weight.
Initially, the list consisted mainly of local stores that she had found herself, but it has grown to include about 200 shops after she solicited information via the site.
"I hope more people use the site and support such stores," Koga said.
Once common in Japan, the practice of selling products by weight is said to have declined because retailers wanted to save the time and effort involved in measuring customers' items.
Environmental economics expert Prof. Mariko Hanada of Osaka Sangyo University said, "For the practice to expand in scale again, it is important to focus not only on the environmental aspect, but also other benefits such as lower prices so that it attracts the attention of people who are not interested in environmental issues."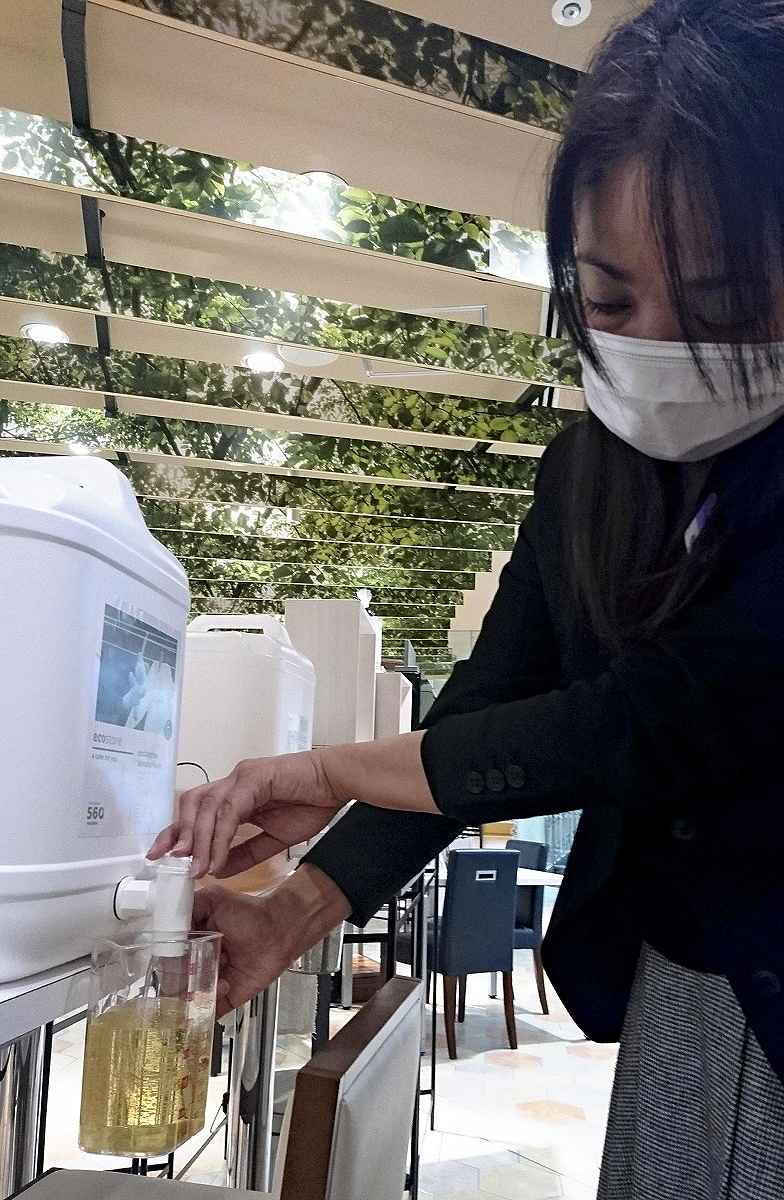 Add TheJapanNews to your Google News feed.