Tokyo, 2 Japan Prefectures Likely to Get Intensive Support for Hydrogen-Fueled Vehicles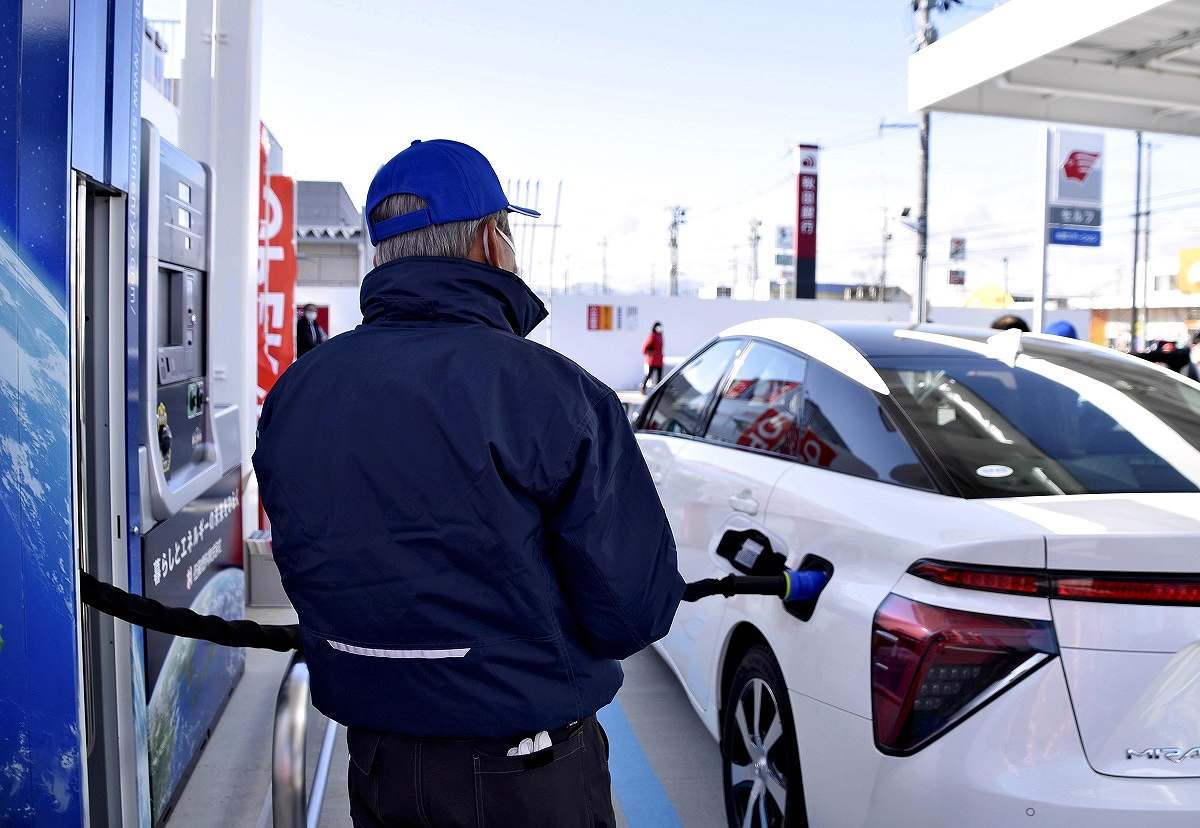 13:45 JST, July 11, 2023
The Tokyo metropolitan area and the prefectures of Aichi and Fukushima are likely to be chosen to receive intensive government support for the spread of hydrogen-fueled trucks and buses, according to sources.
The Economy, Trade and Industry Ministry is expected to select the areas to receive intensive support by the end of March next year, with the government using these locations to encourage private investment.
Selection of the areas will be included in an interim report to be released soon by a public-private council comprising executives of automobile manufacturers and energy and logistics companies.
The Tokyo metropolitan area and Aichi Prefecture, which is home to the head office of Toyota Motor Corp., have made significant progress in the development of hydrogen-fuel stations. They account for the majority of about 180 such stations nationwide, including those being planned.
There are also many hydrogen-fuel stations in the Kansai area and Fukuoka Prefecture.
Fukushima Prefecture, which has suffered damage from the 2011 nuclear accident, has one of Japan's largest facilities for producing hydrogen.
Choosing areas to receive intensive support is meant to make it easier for the central government to support companies, as well as relevant projects promoted by local governments.
The interim report will likely include a government policy to consider easing regulations regarding the establishment and operation of hydrogen-fuel stations. The aim is to reduce the cost of such facilities and encouraging their establishment by making possible a type of self-service station similar to gas stations.
Add TheJapanNews to your Google News feed.