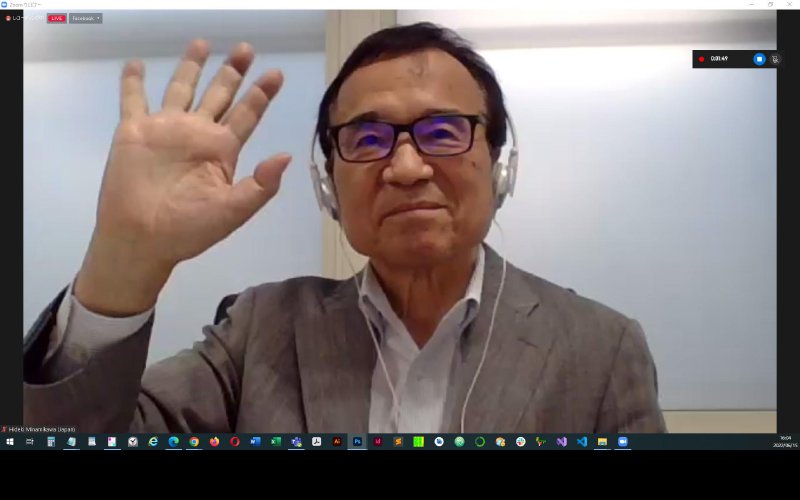 12:50 JST, June 16, 2022
Online panelists from five Asian countries shared their views on the future of renewable energy in Asia during a webinar held Wednesday afternoon.
"Environmental issues directly affect human health and quality of life," said former Vice Environment Minister Hideki Minamikawa, who participated from Japan. "In particular, climate change issues must be addressed in all countries. Let's focus on the development of environmental infrastructure that meets the needs of each country and helps the businesses of that country to decarbonize the world."
The webinar was hosted by Viet Nam News and co-hosted by The Statesman of India and The Korea Herald of South Korea. All are members of the Asia News Network, an alliance of 21 national media in 20 Asian countries including The Japan News.
In addition to Minamikawa, panelists included executives from renewable energy companies and local government representatives from Vietnam, Thailand, Singapore and India, who shared their perspectives on the potential for a decarbonized society in Asia.
In Japan, expectations for renewable energy have changed dramatically and it is the backbone of power generation. According to the Basic Energy Plan formulated by the Japanese government last year, renewable energy is expected to provide 36% to 38% of Japan's total power generation in 2030.
The solar, wind, geothermal and other resources available in Japan are sufficient to supply electricity for the nation, but they are unevenly distributed.
"The biggest bottleneck is the inadequate deployment of transmission lines from areas that have significant potential to produce large amounts of renewable energy, to large consumption areas," Minamikawa said. "Expansion is underway in order to accelerate the development of renewable energy."
The former vice minister also noted that "the Japanese government is supporting the development of renewable energy overseas as a measure to combat global warming. With regard to Vietnam, Japan has been promoting environmental cooperation."
Minamikawa serves as a corporate director for RENOVA, Inc., which specializes in the development of renewable energies. He said, "in Vietnam, the company constructed a 144MW onshore wind power plant in Quang Tri Province in 2021 in cooperation with Vietnamese companies" and that he expects the business in Vietnam will continue to expand in the future.
Add TheJapanNews to your Google News feed.