Public opinion likely to affect LDP presidential election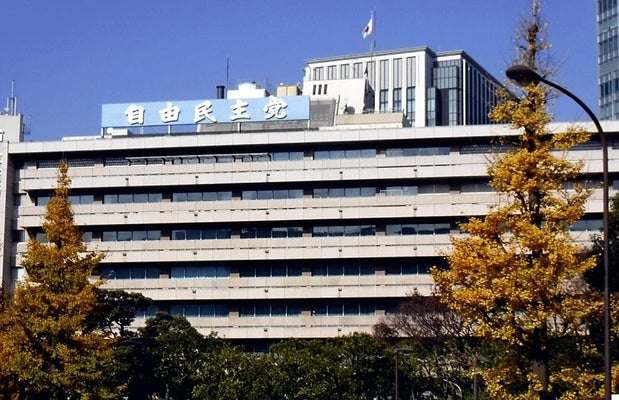 14:56 JST, September 6, 2021
The upcoming presidential election for the Liberal Democratic Party is likely to focus on choosing "the face of the party's campaign" for the later election in the House of Representatives.
According to a Yomiuri Shimbun poll conducted nationwide last weekend, the public sees Taro Kono, the minister in charge of administrative and regulatory reform, as the best candidate for president of the LDP. There was also growing support for Fumio Kishida, a former chairman of the party's Policy Research Council who swiftly announced his candidacy.
"Rather than the LDP presidential election, young lawmakers are thinking of the lower house election that comes next," Kono said Sunday to people around him, describing the atmosphere within the party.
Voting in the LDP presidential election is scheduled to take place on Sept. 29, and a lower house election to be held in November.
Kono was chosen by 23% of respondents to the Yomiuri survey as the lawmaker most suitable to be the next prime minister, putting him in a close battle with former LDP Secretary General Shigeru Ishiba, who was chosen by 21%. However, among just LDP supporters — who are believed to hold similar opinions to rank-and-file and fraternity members — Kono's percentage jumped to 30%, widening gap with Ishiba.
"Praise for Kono's handling of [coronavirus] vaccinations and his ability to communicate in his own words are likely helping him win trust," a lawmaker who supports Kono said.
Kono came to prominence as the minister in charge of COVID-19 vaccines. Although Japan's rollout started behind those in the United States and Europe, it is nearing the government's goal to complete by early days of October or November the inoculation of all those who wish to be vaccinated.
Prime Minister Yoshihide Suga has refrained from taking any official action, but he plans to support Kono, and many unaffiliated lawmakers close to Suga are likely to back him. Even so, some veteran lawmakers in the Aso faction led by Deputy Prime Minister Taro Aso — which Kono belongs to — are unenthusiastic about Kono, who calls for independence from nuclear energy and the introduction of female-line emperors.
Kono plans to visit these lawmakers to seek their support for his candidacy.
Kishida was chosen as the best candidate for prime minister by 12% of the survey's respondents, up from 4% in the previous poll. He was the first to announce his candidacy for the race, on Aug. 26, and released a party reform plan that appears to target LDP Secretary General Toshihiro Nikai, who has often provoked opposition for his high-handed approach to party management.
A series of measures that Kishida proposed to tackle the coronavirus pandemic are also believed to have contributed to the boost in his rating.
Still, there is a large gap in public support for Kishida and Kono.
"[Kishida] should have had a bigger advantage from announcing his candidacy early on," said a senior lawmaker of the Kishida faction.
"It's important to be popular and well-known among the public, but it's also important how [a candidate] can give concrete form to serious politics," Kishida said Sunday to reporters in Tokyo. "I'll listen to the voices of the people in my own way and show that the LDP can offer a wide range of options in politics."
Former Internal Affairs and Communications Minister Sanae Takaichi was supported by 3% of the survey's respondents overall, and by 5% of LDP supporters. She has secured sufficient endorsement and is expected to run in the presidential race.
Takaichi had planned to announce her candidacy just before the campaign kickoff on Sept. 17, but some LDP executives who support her have said the announcement should be moved up so there will be enough time to broaden her support base.
"We'll rally from here," said one lawmaker close to her.
In the upcoming presidential election, rank-and-file party members' votes will be converted to equal the number of votes by Diet members, likely giving them a significant impact on the outcome. Those votes are said to be affected by trends in public opinion, not by the intentions of LDP factions.
"If there are too many candidates, both party member votes and Diet member votes will likely be dispersed. It'll be difficult for any candidate to win a majority in the first round of voting," an LDP executive said.
Among the seven factions within the party, all but the Kishida faction have yet to decide who they will support. The game of politics will likely intensify among the factions, eyeing the possibilities of a runoff.