POLITICAL SERIES

Future World Order
International Organizations / China Ambitious to Set Global Telecommunications Standards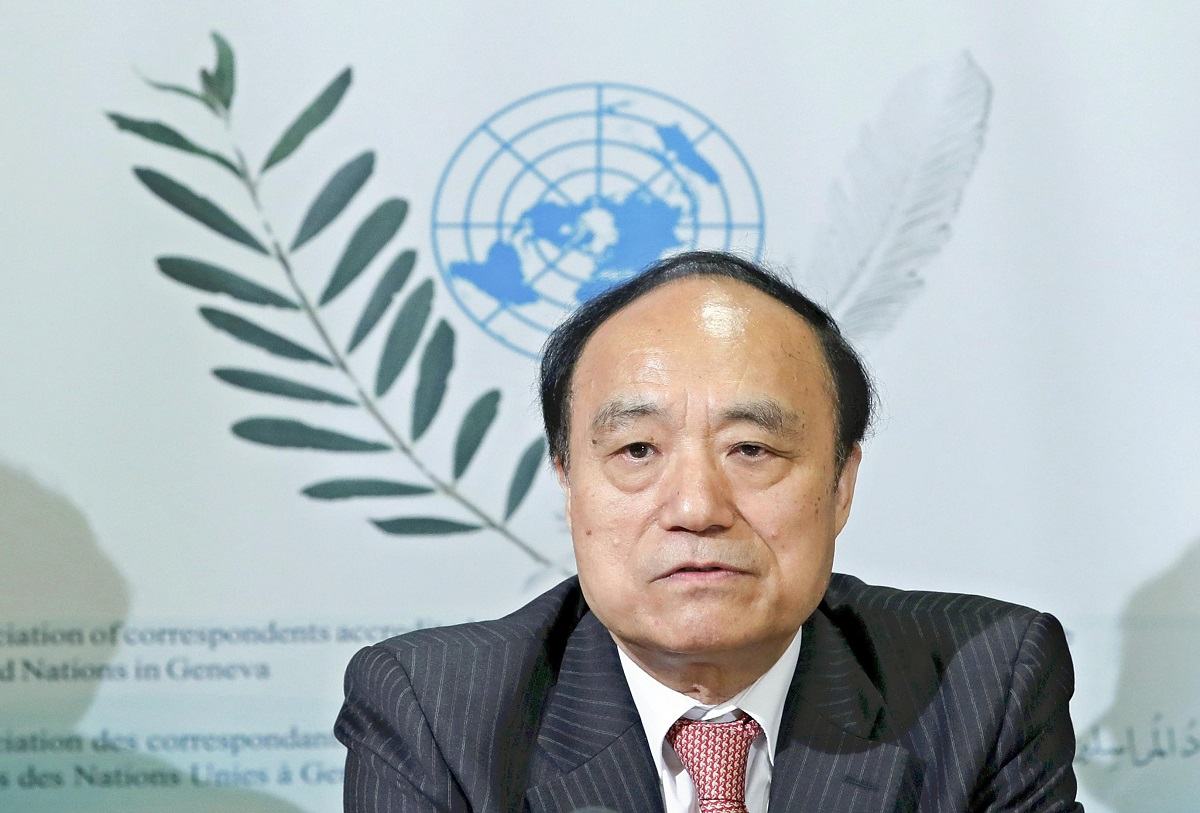 6:00 JST, July 19, 2023
This is the second installment in a series of a series in which The Yomiuri Shimbun examines how international organizations are at a turning point due to changes in the world situation, such as Russia's aggression in Ukraine.
***
Doreen Bogdan-Martin pledged to make connectivity more accessible around the world after winning a majority of votes from the member states of the International Telecommunication Union (ITU) in the race for the post of secretary general last year.
"Whether it's today's children or our children's children, we need to provide them with a strong and stable foundation for growth … I believe we, the ITU and our members, have an opportunity to make a transformational contribution," she told representatives of the member states who gathered in Bucharest on Sept. 29.
Bogdan-Martin, who is from the United States, received 139 out of 172 votes, winning handily over the candidate from Russia.
At the ITU, which makes rules for telecommunications that include cell phones and the internet, Chinese native Zhao Houlin, served two four-year terms as ITU secretary general from 2015 to 2022.
It has been said that Zhao, who deepened the relationship between China and the ITU, has increased the number of Chinese staff members.
China and Russia use communications technology to suppress objections to the regime. If the leadership of the organization could be passed on from one authoritarian state to another authoritarian state, "coercive control of the internet could expand," a Japanese government official said.
These fears led Japan, the United States and European nations to work together to ensure that the candidate from the United States would get elected.
Zhao had been rumored to have formulated a telecommunications policy favorable to China as ITU secretary general.
In 2019, he signed a memorandum of understanding with a Chinese government-affiliated financial institution to strengthen cooperation in the digital sector through the Belt and Road Initiative economic zone.
There were even cases in which Chinese telecommunications giant Huawei Technologies Co. proposed new basic internet technologies for the ITU.
One of the roles of international organizations such as the ITU is to discuss standardization to unify different specifications between countries.
If technologies from Chinese companies that are expanding aggressively in Asia and Africa become international standards for telecommunications equipment, "other countries will have no choice but to follow the standards," a Japanese official said.
Debates at a 3GPP (Third Generation Partnership Project) committee — where engineers from companies in different countries discuss new telecommunications standards and other issues — are often mirrored in the ITU.
China has sent a large number of engineers fluent in English to the committee. "The meetings are ostensibly held in English, but most of the groundwork is done in Chinese," said a source close to the committee.
In recent years, China has been sending Chinese nationals to international organizations in order to increase its international presence and take the lead in standardization. Japan, the United States, Europe and other countries are wary of such Chinese moves and are increasing their cooperation.
In 2020, a Singaporean defeated a Chinese candidate in the race for director general of the World Intellectual Property Organization, which decides on international intellectual property rules.
Several candidates, including one from Japan, ran for the position, but the United States coordinated a unified effort to prevent a candidate from China from winning.
Charles Kupperman, who served as the U.S. deputy national security adviser for then President Donald Trump, has said China uses the United Nations to achieve its goal of becoming the dominant power in the world.
Add TheJapanNews to your Google News feed.