2021 General Election Viewpoints / Discuss ways to enhance medical system for living with COVID-19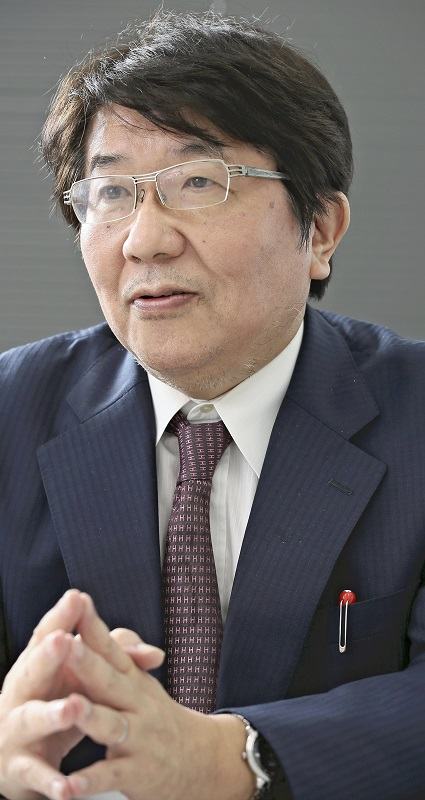 11:17 JST, October 13, 2021
With official campaigning for the House of Representatives election scheduled to start Oct. 19, The Yomiuri Shimbun asked experts for their thoughts on key issues for the general election.
For the first installment, The Yomiuri Shimbun interviewed Tai Takahashi, a professor at the International University of Health and Welfare. The following is excerpted from the interview.
Although the number of people newly infected has declined, the top priority issue for the upcoming election will be measures to cope with the novel coronavirus. I hope political parties will solidly discuss what the medical system should be like in times of emergency.
Our country's health care system in "normal times" can be said to be the best in the world in terms of its quality relative to its cost. Amid the COVID-19 pandemic, however, our medical services became strained even though the number of infected patients and deaths is overwhelmingly lower than those in countries in Western Europe and North America. During the fourth and fifth waves of infection, when the highly infectious delta variant that causes serious symptoms spread widely, our medical system would have collapsed completely if there were no vaccines available.
In contrast, if the infectivity of the virus had remained the same as seen through last year, we might have weathered the calamity by improving the system of cooperation among medical service workers of local communities as a whole. This could have happened even if we eased relevant measures, such as the states of emergency, to curb the spread of infections.
The important thing is to discern the severity with regard to the scale of infections and the infectivity of viruses at a given time and to take measures accordingly. The government may have lacked this posture.
With people becoming more socially active in the days ahead, the number of newly infected patients may rise again. To push forward with vaccinations further is important. After being vaccinated, people who become infected are less likely to become seriously ill. With an oral therapeutic agent to come into use sooner or later, we will even be able to live with the novel coronavirus, making our social and economic activities compatible with its presence.
When that time comes, would it be better for our society to continue taking measures to utterly contain infections? What should our medical system be like when we are at the stage of living with COVID-19? I truly hope each political party will discuss these issues in concrete terms.
The development of medium- and long-term medical systems in preparation for even more serious infectious diseases and large-scale disasters is also an important issue for the upcoming election.
Prime Minister Fumio Kishida advocates preparing legal foundations for restricting the flow of people and securing medical resources, while opposition parties, for their part, are also making appeals to legislate stronger authority to the state. Several parties also call for the establishment of emergency medical facilities. These measures would be necessary so that our country can cope with infectious diseases as dynamically as countries in Western Europe and North America.
Becoming particularly problematic in our country was a shortage more acute than that of hospital beds: a dearth of doctors, nurses and other medical staff. The central and prefectural governments should, for instance, conclude contracts even in normal times with a number of private hospitals and medical service staff members. Then in times of emergencies, they should have beds at these hospitals converted for the exclusive use of people infected with contagious diseases while having these medical workers engaged in treating such patients. The central government should bear the necessary expenses. Isn't this worth considering?
It is also essential to build a database that can instantly grasp and help with matching the supply and demand of health care resources in local communities.
To make the measures to cope with infectious diseases compatible with our social and economic activities, I hope political parties will discuss policies that will be based on concrete data and will be in line with infection levels.