Outlook 2021 / Staying the Abe Diplomatic Course in Japan's Best Interests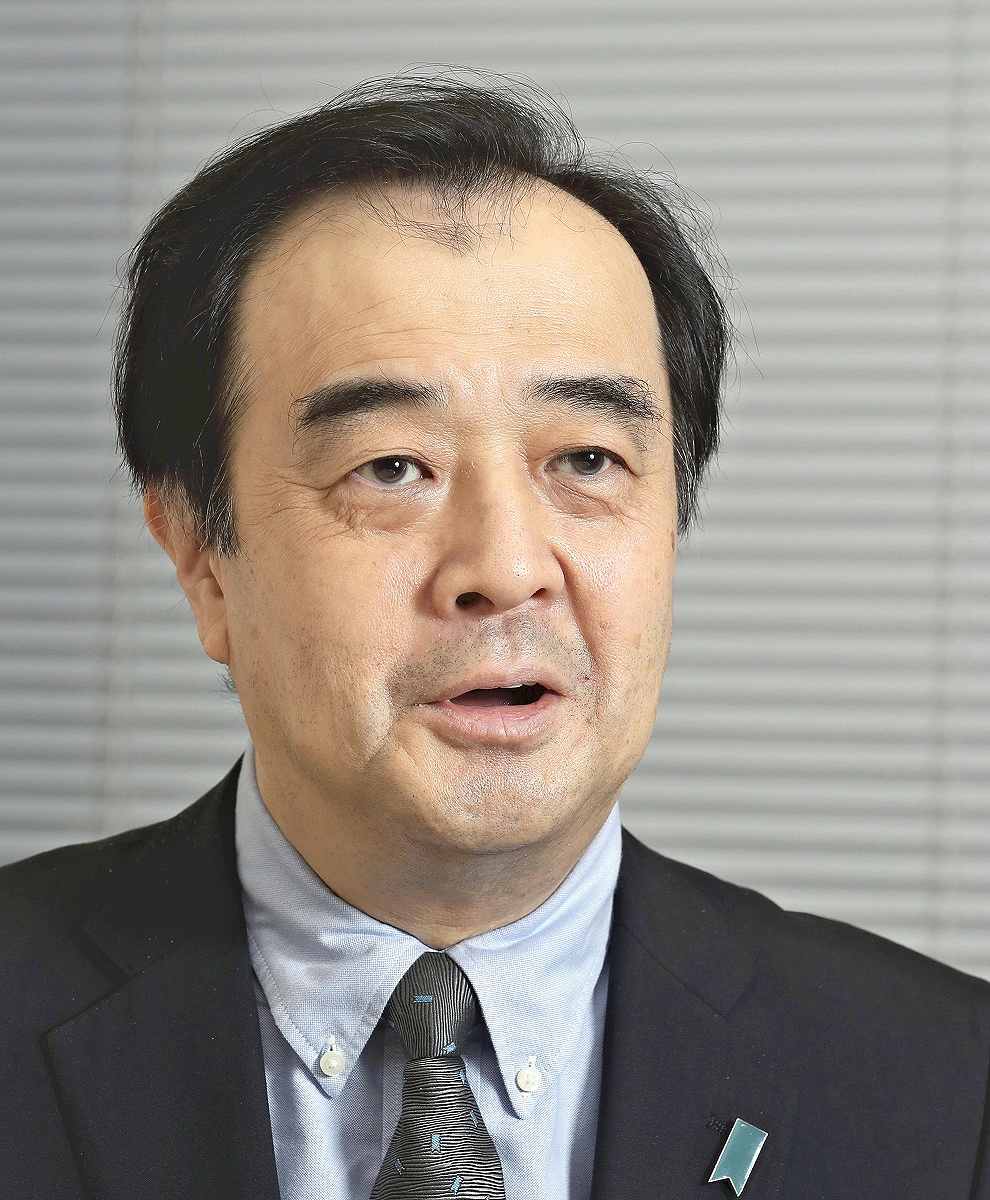 10:55 JST, January 18, 2021
This is the tenth installment of a series in which intellectuals share their thoughts on political issues the administration of Prime Minister Yoshihide Suga will tackle this year. For this installment, The Yomiuri Shimbun interviewed Special adviser to the Cabinet Kunihiko Miyake. The following is excerpted from the interview.
Former Prime Minister Shinzo Abe's foreign policy stepped away from being almost entirely focused on Japan-U.S. relations, as it was during the Cold War. Instead, Abe adopted a broader approach that strengthened diplomacy with Europe, India, other parts of Asia and elsewhere. Abe took the initiative in this field. This success of Abe's approach bolstered Japan's standing in the international community.
I think continuing the diplomatic path Abe crafted is the only way Japan can safeguard its national interests.
Joe Biden will soon be sworn in as the next U.S. president. This will spell the end for the constant wavering between delight and despair when outgoing President Donald Trump fired off tweets at all times of the day and night. Biden taking office likely will reduce uncertainty about U.S. policies.
Biden probably knows that exercising traditional U.S. leadership, supporting international cooperation and focusing on U.S. allies is the only way to repair U.S. prestige battered under the Trump administration. Japan and U.S. allies in Europe and the Middle East will probably feel the United States they knew has finally come back.
However, irrespective of who is president, the United States will always put its interests first. The formidable, tough United States of old will return.
In recent times, Washington's attention has tended to be drawn to the Middle East, and traditionally it has pointed to European nations across the Atlantic Ocean. I think the United States will have no choice but to look more closely at Asia. This is because dramatic changes in East Asia spurred by China's rise have made the United States realize Beijing is challenging its dominance and interests as a nation in the Asia-Pacific region. I think the greater the U.S. interest in Asian affairs, the easier it becomes for Japan to pursue strategic cooperation with the United States.
■ No concessions from China
Japan-China relations must be considered in the context of Japan-U.S.-China ties. When U.S.-China ties worsen, Japan-China relations improve. This is because Beijing wants to drive a wedge between Tokyo and Washington. We currently find ourselves in such a situation.
However, China will not offer Japan any major compromises at a strategic level on historical issues or the Senkaku Islands. Any strategic concessions China might make would only be to the United States. That is the reality we face.
If we accept China will not give any major compromises, improving Japan-China ties to the full extent possible as strategy will allow would benefit both nations. Chinese President Xi Jinping's planned state visit to Japan should be considered in that context. However, at this time when the coronavirus pandemic is raging, China is continuing to antagonize Japan over the Senkaku Islands and many nations are turning a critical eye toward China, I do not think the situation is yet right for such a visit.
Japan does not need to get sucked into an arms race with China. However, if the gap between China's military strength and Japan's steadily continues to widen, it could become impossible – even with the Japan-U.S. alliance – to hold back China's assertions and expanding sphere of influence that seemingly flout international law. I think China is rapidly building up its arsenal of offensive weapons, so at the very least Japan must strengthen its ability to deter China.
However, Japan has been grappling for 65 years with what form such a deterrent should take, but has yet to reach a conclusion. This is a fact. Debate over whether Japan should possess the ability to strike enemy bases even popped up during questioning in the Diet in 1956. This makes me wonder what Japan has been doing over all these years.
■ Ongoing friction in S. Korea ties
In the past, Japan and South Korea both had the wisdom to overcome their disagreements for the sake of securing mutual benefits. That is now not the case because South Korea's approach has often overstepped the mark. China is flexing its muscles and North Korea has developed nuclear weapons. If Japan and South Korea cannot find an opportunity to rethink their common interests through strategic dialogue under these conditions, I think this discord will rumble on.
I doubt Biden will repeatedly engage in summit talks with North Korean leader Kim Jong Un that have scant prospect of delivering any positive results. If North Korea can no longer hold talks with the United States, its only option will be to turn to China, South Korea and Japan. Any worsening of U.S.-North Korea relations has opened the door to possible progress in ties between Tokyo and Pyongyang. In my view, there is a decent chance the issue of North Korea's abduction of Japanese nationals in the 1970s and '80s could finally be resolved.
■ Kunihiko Miyake
Born in Kanagawa Prefecture in 1953. Graduated from the University of Tokyo's Law Faculty and joined the Foreign Ministry in 1978. Held posts including secretary for then Foreign Minister Shintaro Abe (former Prime Minister Shinzo Abe's father), minister at the Japanese Embassy in China and deputy assistant minister at the Middle Eastern and African Affairs Bureau. Has been research director at the Canon Institute for Global Studies since 2009. Became a special adviser to the Cabinet in October 2020.
Add TheJapanNews to your Google News feed.