Head of 3-Nation Jet Development Body Likely to be Japanese; Britain Likely to Host Next-Generation Fighter Project's HQ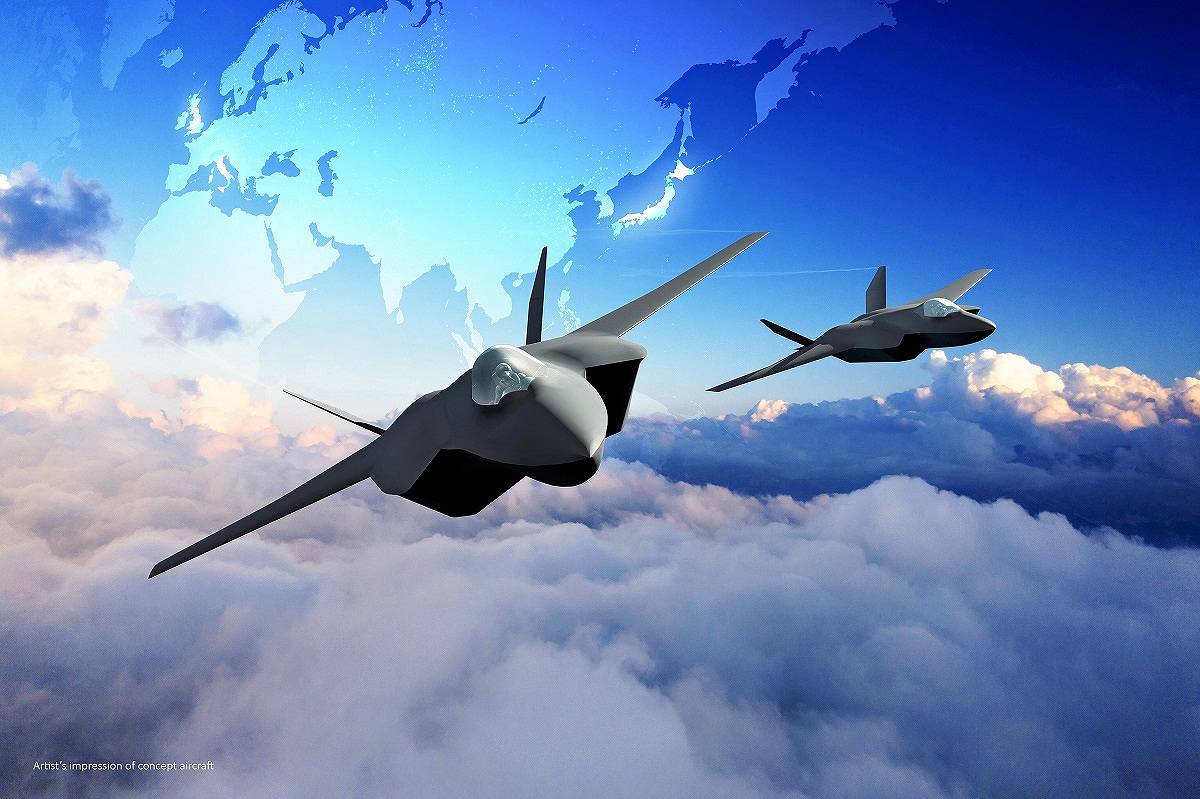 16:26 JST, September 26, 2023
When a Japan-U.K.-Italy joint organization for developing a next-generation fighter jet is established sometime next autumn, its head will likely be Japanese, several Japanese government sources said.
The three countries have entered final coordination over the personnel and the location of the headquarters — expected to be in the United Kingdom — among other issues before reaching a formal agreement, likely within this year. They aim to accelerate the project in cooperation with a private joint venture in order to deploying the plane in fiscal 2035.
The three countries plan to conclude a treaty on the creation of the organization, which will specify the headquarters' location and other information.
The three countries reached an agreement last December on the joint development project. For Japan, the jet to be developed will be a successor to the Air Self-Defense Force's F-2 fighter. It will be the first time for Japan to jointly develop defense equipment with a country other than the United States.
The United Kingdom aims to export the new jet as the successor to Eurofighter Typhoon developed jointly with Germany, Italy and Spain.
Earlier this month, Japan's Mitsubishi Heavy Industries Ltd., Britain's BAE Systems PLC and Italy's Leonardo SpA agreed to accelerate their cooperation. The joint venture is expected to be formed based on them.
The trinational organization comprising government officials will come up with requirements for the aircraft and will order the joint venture to design and manufacture it. Japan's Defense Ministry has allocated ¥4 billion in its fiscal 2024 budget request as funding to operate the organization, with Britain and Italy expected to contribute roughly the same amount.
British companies, including BAE Systems, are said to have gained technological advantages over Japanese firms in jet development, and it apparently was deemed reasonable to locate the organization's headquarters in the United Kingdom.
But since Japan has sought the leading role in the project, there were strong voices within the Defense Ministry that Japan must secure the top position in the organization.
In conjunction with the establishment of the organization, the Japanese government and ruling parties are discussing the relaxation of export restrictions on defense equipment. Current regulations would prohibit the jointly developed fighter from being exported to third countries from Japan. If exports were made possible, production costs could be reduced, and security cooperation with the export destinations could be strengthened.
Since a large facility will become necessary for assembling the aircraft in Japan, the Japanese government intends to move quickly to study a domestic production system.
Add TheJapanNews to your Google News feed.