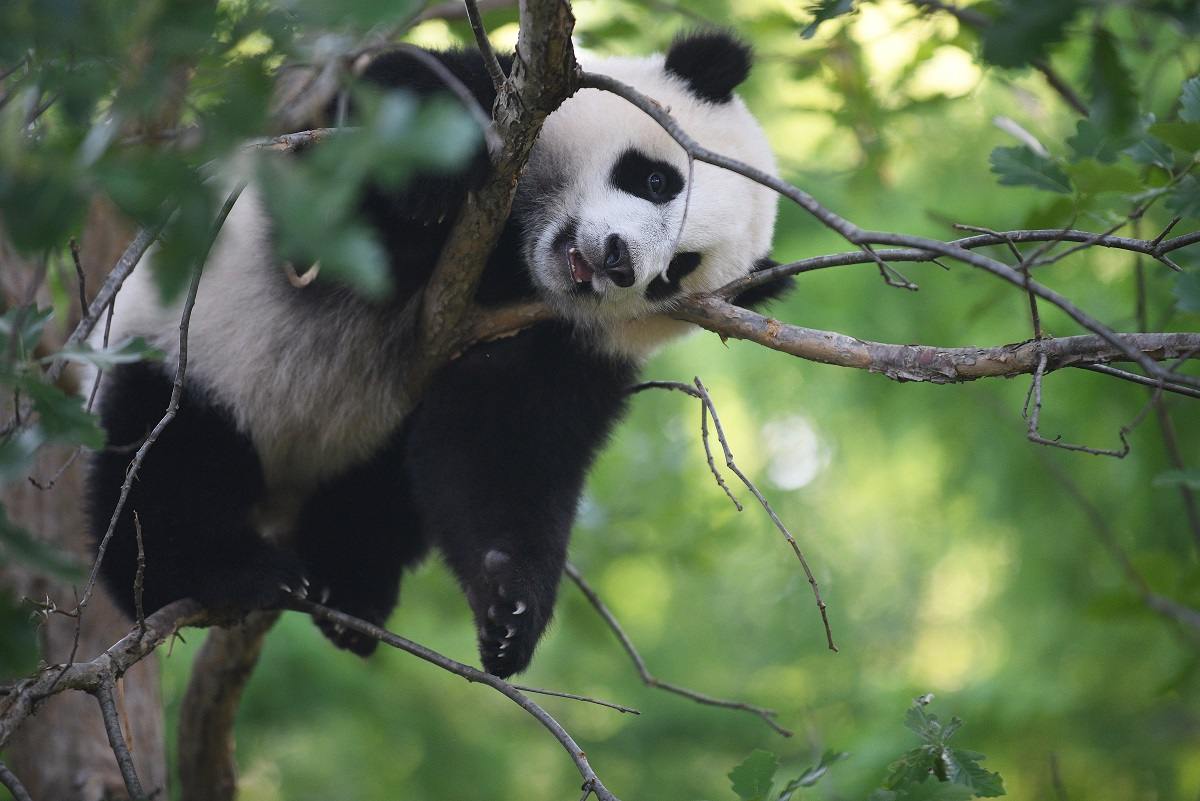 12:00 JST, November 9, 2023
I didn't expect to feel anything when the giant pandas at the National Zoo departed for China.
We had all been warned, after all, that the day was coming.
The Smithsonian had dedicated a nine-day Panda Palooza celebration to them, and for months, local news outlets had carried stories about them. Stories that explained how China had sent the pandas to the United States as a friendly gesture after President Richard M. Nixon and first lady Pat Nixon made a Cold War visit to communist China. Stories that told how families had formed long traditions of visiting the black-and-white bears. Stories that described how the pandas would inevitably leave by plane with enough bamboo to keep their bellies full for the international flight.
So, on Wednesday morning, when I saw news alerts saying that the day had come, that the pandas were finally leaving, I wasn't surprised.
I was caught off-guard, though, by how that realization hit me. I was suddenly filled with gratitude for what those bears had given my family. By doing nothing but existing, they had made the pandemic land softer for us.
Early on in the pandemic, like many parents, I was determined to make everything feel normal for my children, even though everything around us no longer felt normal. Remember those early days? We didn't know what we could safely touch or how we could safely breath around others. People wiped down groceries, and parents were suddenly doing risk calculations before taking children to playgrounds.
I lost several family members to covid-19, and because of my line of work, I spent many days talking to people in the Washington region who also lost people (and jobs and stability and more) to it. At the time, I wanted to protect my sons, who were 5 and 7, from all of that. From the sadness. From the fears. From the uncertainty of when, or if, things might return to normal. And for the first several months, I was successful. I created games and lesson plans. I cooked dishes we had never tried before and baked desserts from scratch (even though I'm normally an out-of-the-box baker). We had fun for hours each day, and my husband and I figured out ways to keep them learning while also getting our work done. It was exhausting, since it often meant working late into the night and waking up early each morning, but we felt good about the routine we created for them.
Then school started up again, and we could no longer shield them from all the hard stuff. If you were a parent of young children at the time, then you remember that part, too.
My younger son could not get used to attending first grade online. Before the pandemic, he had been a gregarious, confident and seemingly fearless kindergartner. He was the kind of kid who would fall off his bike, wipe the gravel from his knees and keep going. But when it came to online learning, he begged me to hold his hand out of view of the screen and cried daily.
It was during this time that he and I often found ourselves talking about pandas. I knew I could rely on them to bring him joy. We had visited the National Zoo in the years before the pandemic, and the pandas were always his favorite part. We visited the pandas again before covid-19 caused the zoo to temporarily close, and seeing those balls of fur climb, tumble and roll solidified my son's love for them and stayed with him throughout the hardest parts of the pandemic. During that time, we drew pictures of pandas, watched videos of pandas and took walks to find bamboo to feel connected to pandas.
We were on one of those walks when my son, then 6, turned to me and asked if I could make him a stuffed panda.
"No, way," I told him. I explained that I didn't know how to sew. My mom had bought me a sewing machine, but I had used it only twice, and the results were laughable. He wasn't deterred. He eventually broke down my resistance with his pleading: Please. It can be a little panda. . . . Please. I will help make it. . . . Please. It's okay if it's ugly, I'll love it anyways.
It's okay if it's ugly, I'll love it anyways. How could I say no to that?
I wrote an earlier column about the work that went into making that stuffed panda. My son and I spent about four hours creating our own pattern, cutting up old T-shirts and sewing together a stuffed animal that while far from perfect made us both proud.
In that earlier column, I wrote: "It is hard to see past a moment when you're in it, but years from now, we will look back and notice things that wouldn't exist if it weren't for the pandemic. There are, of course, painful, intangible things that this year unexpectedly brought: lost loved ones, lost careers, lost hope. But there are also objects that we can touch and hold, that when this is all over (whenever that might be) will possess the power to remind us instantly of this time. Maybe it's a puzzle a family completed together. Maybe it's a Post-it note that helped someone get through some difficult days. Maybe it's a watch or a plant clipping or a card."
For my family, that tangible reminder is our stuffed panda. My son named him "Bamboo," and I took to calling him our "pandemic panda."
Two years later, that panda still sits on my son's bed. I thought about it Wednesday when I learned that Mei Xiang, Tian Tian and their son Xiao Qi Ji were heading to Washington Dulles International Airport to embark on their 19-hour journey. I also thought of all the other related gear we have accumulated since making that handmade bear: panda pajamas, panda hats and panda T-shirts.
I have no doubt my son will miss seeing the pandas the next time we go to the zoo. I also know that for him, because of the joy those pandas brought him when he needed it most, they won't be forgotten.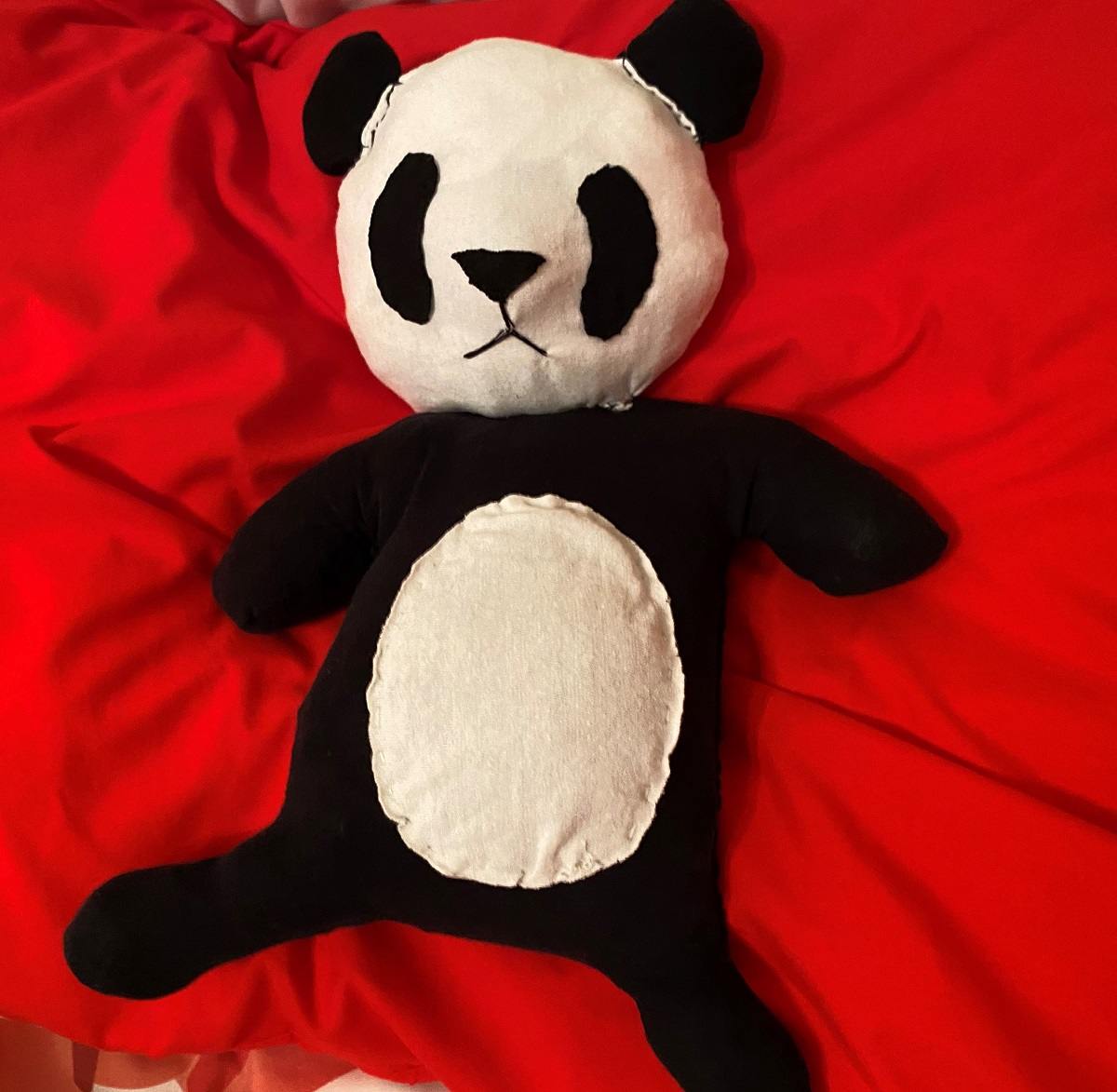 Add TheJapanNews to your Google News feed.