Russia Strikes Ukrainian Air Bases; Zelensky Condemns Attack on Blood Transfusion Center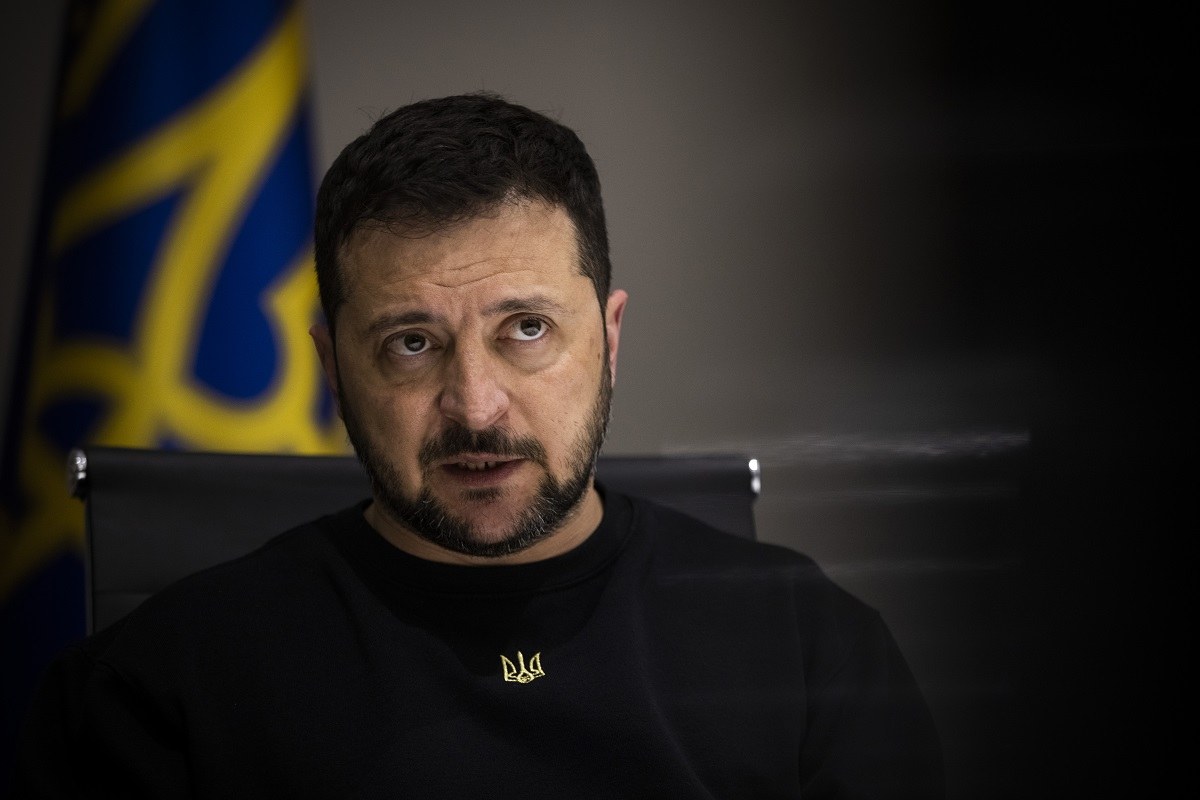 15:46 JST, August 7, 2023
A barrage of Russian missiles targeted two air bases in western Ukraine at night, Russia's Defense Ministry said Sunday morning, in Starokonstantinov, in the Khmelnitsky region, and Dubno, in the Rivne region, the ministry said. A spokesman for Ukraine's Air Force, Yuriy Ignat, said Russia hit Starokonstantinov Air Base, where Kyiv keeps Su-24 bombers that can launch Storm Shadow cruise missiles provided by Britain, but he did not mention another attack.
A Russian guided aerial bomb also blitzed a blood transfusion center in Kupyansk, in Ukraine's northeastern Kharkiv region, over the weekend, which President Volodymyr Zelensky called a "war crime." The regional governor, Oleh Synyehubov, reported two deaths and four injuries from the attack.
Here's the latest on the war and its ripple effects across the globe.
Key developments
– "This war crime alone says everything about Russian aggression," Zelensky wrote on Telegram. He shared a photo showing a roofless structure lit up in flames against an orange night sky.
– Japan's prime minister condemned Russia's threats to use nuclear weapons in a speech marking the 78th anniversary of the atomic bombing of Hiroshima on Sunday. "The tragedies of Hiroshima and Nagasaki caused by nuclear weapons must never be repeated," Fumio Kishida said in a statement. But the "widening division within the international community over approaches to nuclear disarmament, the nuclear threat made by Russia, and other concerns now make that road all the more difficult," he said.
– The Soviet coat of arms at Kyiv's Motherland monument was replaced with the Ukrainian trident symbol ahead of Ukraine's Independence Day on Aug. 24. Workers began modifying the 200-feet statue last week, despite criticism over funding cultural works amid the war. Since Russia's invasion, many Ukrainians have been working to erase ties to Russia – and the Russian language – from their culture and landscape.
– Representatives from at least 40 countries are expected to continue talks Sunday in Jeddah, Saudi Arabia. The nations taking part include Ukraine, South Africa, Mexico, Egypt, Indonesia and China, the latter of which did not participate in Copenhagen peace talks this summer. The summit is seen as a diplomatic push by Kyiv to grow partnerships beyond its established circle of Western supporters. Zelensky said it was "very important" for bilateral negotiations to take place on the sidelines. Zelensky aide Andriy Yermak, who led the Ukrainian delegation, said the talks were "productive."
Battleground updates
– Ukrainian missiles hit two bridges in the Kherson region in southern Ukraine, a Russian-installed acting regional governor, said Sunday on Telegram: the Chonhar bridge, which links Kherson Oblast and Crimea, and a second one connecting the town of Henichesk and Arabatska Strelka over the Tonky strait. The Ukrainian military acknowledged the strikes later Sunday. The Chonhar bridge forms part of a key route used by Russia's military to move between Crimea, which was illegally annexed by Russia in 2014, and other parts of Ukraine.
– Sea drones hit an Russian oil tanker near occupied Crimea and a Russian naval base near the Black Sea port of Novorossiysk on Saturday and Friday respectively. Ukraine has not claimed responsibility for either attack, but a government official, speaking on the condition of anonymity, said the country's navy and SBU intelligence service carried out the strike on the naval base.
The Russian oil tanker was damaged but remained afloat, and there were no casualties, Russia's water transportation agency said on Telegram. Russian Foreign Ministry spokeswoman Maria Zakharova condemned the attack as "barbaric" and said it "will not remain without a response," Russia's state-run Tass news agency reported.
Global impact
A U.N. official said she was shocked at the level of destruction wrought by Russian strikes on Ukrainian grain storage facilities in Izmail last week. Denise Brown, a U.N. humanitarian coordinator for Ukraine, said that the amount of grain spoiled would have been enough to feed 66 million people per day and that the attack Wednesday "may constitute a grave violation of international humanitarian law."
The United States is the leading financial supporter of Ukraine's fight against Russia, committing more than $60 billion in aid since the beginning of Moscow's invasion in February 2022. The Washington Post took a look at the amount of U.S. spending that is powering Ukraine's defense.
Add TheJapanNews to your Google News feed.