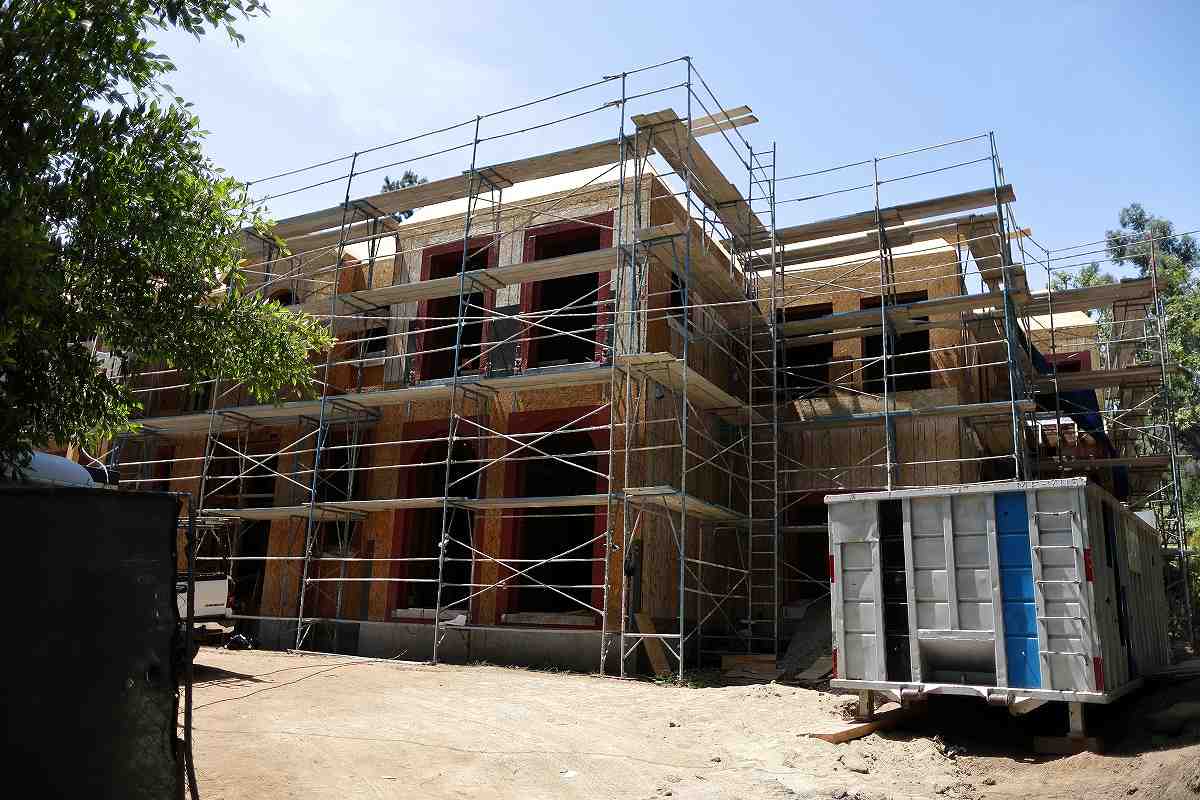 14:35 JST, May 24, 2023
Stephen Shapiro talks with rich and wealthy home buyers all the time. His agency's clients want homes that cost $3 million, $10 million, $14 million. They want gyms, pools, movie theaters and swaths of land.
And they want homes that even they can't afford.
"They always want more," Shapiro, co-founder of the Westside Estate Agency in Beverly Hills, Calif., said. "They always want more, they always want more."
Though he wouldn't (or couldn't) confirm it, Shapiro's agency reportedly brokered Beyoncé and Jay-Z's $200 million home purchase – the most expensive home ever sold in California.
The house, which overlooks the Pacific Ocean near Paradise Cove, sits on Billionaires' Row – which is exactly what it sounds like, an area full of massive homes for the wealthy. They may look the same – massive, towering, stunning – but the buyers want them for specific reasons.
"Not all billionaires are created equal," said Leonard Steinberg, a corporate broker for Compass, a New York real estate company.
"The big thing about the very wealthy buyer is they're very different," he said. "And it has nothing to do with the amount of wealth they have as much as their personal needs and likes and wants."
He added: "The more money they want to spend, the more perfect the house has to be."
Overall, they just want quality, according to Shapiro, whose clients purchased homes for $14 million on average last year.
The $200 million home – which was reportedly paid for in cash – may be as quality as it gets. The all-concrete home has shimmering electric blue pools, massive windows and a stunning view. Designed by Japanese architect Tadao Ando, the home was originally built for William Bell, one of the world's biggest art collectors, who wanted the residence to double as an art museum for his work.
Ando's designs have attracted wealthy clients. Designer Tom Ford was one of the first American men to ask Ando to design a home. He also designed a home in Malibu that Kanye West bought (though the home is now reportedly rotting away). There are rumors that Kim Kardashian has met with Ando for a design project, too.
The Japanese designer uses reinforced concrete for his work and develops a space where natural sunlight can shine through, evolving a normally dull and mundane substance into something "poetic," according to Ahmed Ali, associate professor of architecture at Texas A&M University. The concrete blends with the natural light, bringing the physical and natural worlds together, a common attribute among Japanese architecture, Ali said.
Celebrities – or any art collector – seek Ando's work for his taste. It's not only about his style and craft, but also his name and recognition, Ali said.
"If you need a signature, you're willing to pay the price," Ali said.
"For some people, architecture is like fashion, and they will buy the 'product,' because the architect is famous or trendy, and not necessarily because they like the house," said Howard Davis, professor of architecture at the University of Oregon. "What they very well might be buying is an image and a name."
But wealthy clients don't always pick out specific architects, Shapiro said. Clients often approach his agency with a specific style of home in mind, such as mid-century or neocolonial. They might not walk away with that style of home, though.
Some homes make a name for themselves, such as "The One Above All Else," an elegant towering residential skyscraper in New York City that offers a view of the Hudson River, Central Park and much of the city's skyline. There's Rupert Murdoch's Beaverhead Ranch in Dillon, Mont., which is worth $200 million, according to Robb Report, a luxury lifestyle magazine. Another expensive property includes a Palm Beach, Fla., one that sold for a state record of $122.7 million in 2021.
Settling on the right price is a massive factor for wealthy buyers.
"Everybody thinks that their money should buy more than what they're getting," Shapiro said.
As wealthy people lower their expectations in price, they sacrifice some of their desires, Shapiro said. Maybe it's that breathtaking view, or maybe they'll have to settle for less square footage. Other times, they might even have neighbors.
Excited clients only need 30 to 60 days to wrap up a deal, according to Shapiro. Everything moves quickly when homes are super expensive, he said, because wealthy home buyers will often pay fully in cash, bypassing the need of a lender that "can slow down the process."
Some wealthy people deal only in secret, whispering which homes are for sale and striking permanent deals. The "Succession" scene where Connor Roy purchases his late father's home for $63 million after a 10-second negotiation with his widow isn't too far off from what's happening out there.
Like the eldest Roy son, celebrities are always searching for the right deal, too. The buyers of the newly sold property can tell themselves they got a steal, because it was originally listed at $295 million, according to Forbes. The purchase price still did not exceed the all-time real estate record deal in the United States, which was $238 million for a New York City penthouse.
According to Steinberg, wealthy home buyers have recently been trying to buy items that only they can have. "What are the things you can have and own that separates you and gives you that status that others cannot replicate?"
Steinberg said houses like these may be used for parties, marketing and events.
"They'll be able to attract the globe to that house," he said. "That is a destination."
Add TheJapanNews to your Google News feed.