Judy Heumann, Unyielding Advocate for Disability Rights, Dies at 75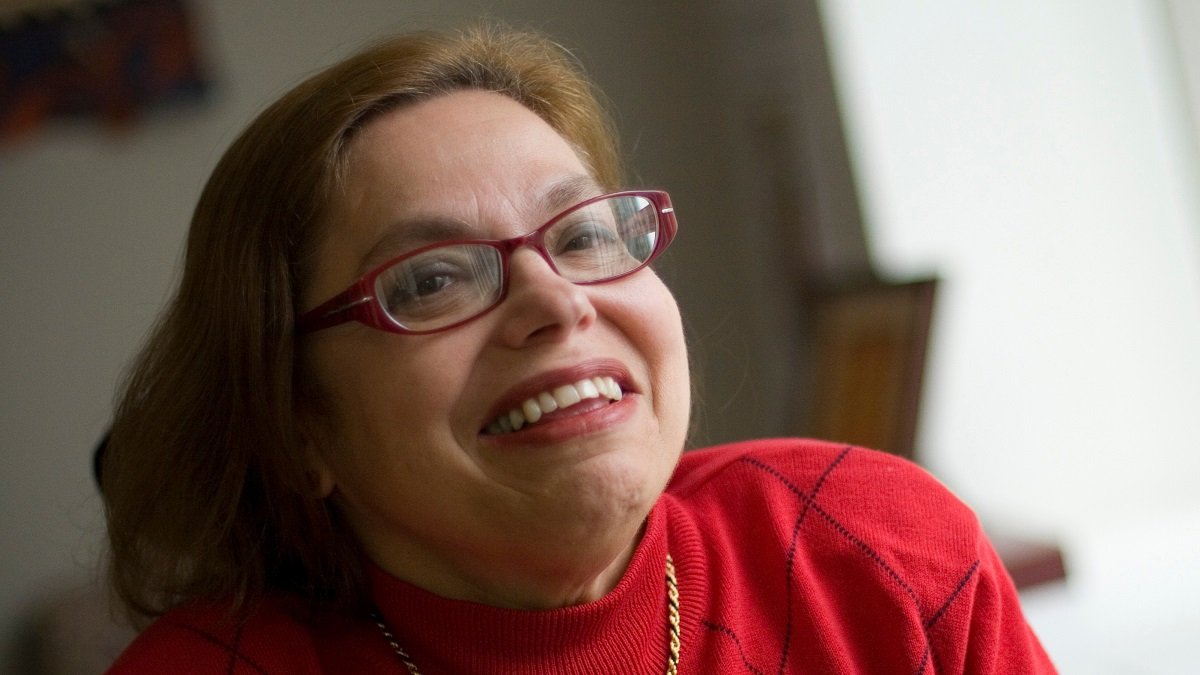 12:16 JST, March 7, 2023
Judy Heumann, who spent decades advocating for the inherent dignity of people with disabilities, campaigning for federal civil rights legislation while organizing sit-ins, marches and other nonviolent demonstrations, and who later wielded influence as an official at the institutions she had worked so hard to change, died March 4 at a hospital in Washington. She was 75.
Her death was confirmed by Yoli Navas, a spokeswoman working with the American Association of People with Disabilities, where Heumann was a board member. She did not cite a cause.
Heumann, who was paralyzed from a childhood bout with polio, came of age at a time when disabled people had restricted access to libraries, schools and public transportation, with limited opportunities for education or employment. She set about changing that, filing a lawsuit to become the first New York City public school teacher to use a wheelchair and later working to improve the representation of disabled people in the media.
"Disability only becomes a tragedy," she once she told The Washington Post, "when society fails to provide the things we need to lead our lives – job opportunities or barrier-free buildings, for example. It is not a tragedy to me that I'm living in a wheelchair."
Heumann (pronounced human) was among the nation's most prominent champions for disability rights, a savvy, unrelenting grass-roots agitator who also demonstrated that she could work inside the system that she had battled for so many decades.
She advocated for disabled people as an official in the Clinton and Obama administrations, expanded the scope of her work as an adviser for the World Bank, and also focused on the disability community in Washington, where in 2007 she was appointed the first director of the D.C. Department of Disability Services.
In a statement, President Biden described her as "a trailblazer – a rolling warrior – for disability rights in America," adding that "her courage and fierce advocacy" contributed to the passage of landmark legislation including the Rehabilitation Act, the Individuals with Disabilities Education Act and the Americans With Disabilities Act of 1990, which outlawed discrimination based on disability.
Within the disability community, Heumann was perhaps best known for her advocacy on behalf of the Rehabilitation Act of 1973, an ADA precursor that banned discrimination against disabled people in programs receiving federal funds.
When President Richard M. Nixon vetoed an early version of the act, she organized a sit-in on Madison Avenue, halting traffic in New York City. That effort made headlines, but even after the legislation was voted into law successive administrations delayed implementing Section 504, the key disability regulations. Soon after President Jimmy Carter was sworn into office, Heumann and other demonstrators took to the barricades, staging a nearly four-week-long sit-in at a federal office building in San Francisco, where they called for Joseph A. Califano Jr., the secretary of health, education and welfare (HEW), to sign off on the regulations.
The 504 Sit-in, as the demonstration became known, emerged as a turning point in the campaign for disability rights, later cited as the movement's Stonewall or Selma. Considered one of the longest nonviolent occupations of federal property in U.S. history, it brought together more than 100 disabled protesters, interpreters and care aides, including activists who were blind or deaf, and others who had development disabilities or used motorized wheelchairs.
"We were creating a community that hadn't existed earlier," she told the New York Times in 2020, reflecting on the sit-in's legacy. "We stayed together because people were recognizing and really were believing that we could make a difference."
Organized in part by fellow activist Kitty Cone, the sit-in began on April 5, as part of a wave of protests in cities including Atlanta, Chicago, Los Angeles, Philadelphia and Washington. While those other demonstrations fizzled out, the protesters in San Francisco continued to take up residence in HEW's regional office building, subsisting on doughnuts and coffee while also drawing support from members of the Black Panthers, who cooked hot meals, and Mayor George Moscone, who sent mattresses to make their stay more comfortable.
Heumann said she was shocked to discover that the regional HEW director, Joseph Maldonado, didn't know why they were there and didn't seem to take the demonstration seriously. She was also frustrated when a pair of U.S. congressman from California arrived to conduct a special hearing. One of the legislators proposed that instead of implementing the anti-discrimination rules, it might be easier just to set up separate programs for people with disabilities – a suggestion that sounded startlingly similar to the "separate but equal" doctrine of Jim Crow-era segregation.
"We will no longer allow the government to oppress disabled individuals," she said at the hearing. "We want the law enforced. We will accept no more discussion of segregation. And I would appreciate it if you would stop shaking your head in agreement," she added in reference to one of Califano's representatives, "when I don't think you understand what we are talking about."
Heumann later led a small group of protesters in flying to Washington, where they unsuccessfully demanded a meeting with Carter or Califano. Soon after, on April 28, the HEW secretary signed off on the regulations, handing a victory to Heumann and her fellow demonstrators back in San Francisco. The activists occupied the office building for two more days to celebrate and clean up.
"People weren't used to thinking of us as fighters – when they thought about us at all," Heumann recalled in a 2020 memoir, "Being Heumann," co-written with Kristen Joiner. Still, she said she had long ago learned to disregard public perception.
"I simply refused to accept what I was told about who I could be," she wrote. "And I was willing to make a fuss about it."
The oldest of three children, Judith Ellen Heumann was born in Philadelphia on Dec. 18, 1947, and grew up in Brooklyn. Her parents were Jewish immigrants from Germany, sent to the United States as teenagers; both were orphaned by the Holocaust. Her father joined with one of his brothers to run a butcher shop, where her mother pitched in part-time.
Heumann contracted polio the year she turned 2, during a polio epidemic that struck 42,000 Americans in 1949 alone. A physician advised the family to institutionalize her, and she was barred from going to her local school, where the principal deemed her a "fire hazard" because she used a wheelchair. For a time, she received only a few hours of home schooling each week.
But with support from her parents, Heumann was eventually allowed into a school building. She also traveled upstate to the Catskills to attend Camp Jened, a summer camp for people with disabilities. The camp, which became the focus of the Oscar-nominated 2020 documentary "Crip Camp," served as a "playground," as she put it, for future leaders of the disability rights movement.
"We were dating like you would if you didn't have a disability, we were swimming, and playing baseball and arts and crafts, but we were also having time to gather our own voices," she told the Times in 2020. "It was a liberating time; we could be ourselves and it absolutely helped formulate our futures."
Heumann studied speech and theater at Long Island University, graduating in 1969 and planning to become a teacher. When the New York City Board of Education denied her application, saying that she had failed the physical examination because of "paralysis of both lower extremities," Heumann sued.
"I feel qualified to teach now," she said at a news conference, "and I don't want to wait."
The city settled, and Heumann got her license and began teaching at a Brooklyn elementary school while also immersing herself in activism. She moved to the West Coast to help run the Center for Independent Living, a disability rights group launched by Ed Roberts, and in 1975 she received a master's degree in public health from the University of California at Berkeley.
Heumann moved to Washington in 1993 to work for the Education Department, as assistant secretary of the Office of Special Education and Rehabilitative Services. President Barack Obama later appointed her the State Department's first special adviser for international disability rights. As part of that role, she pushed for the United States to ratify the Convention on the Rights of Persons With Disabilities, a United Nations treaty that failed to pass the U.S. Senate.
Survivors include her husband of 30 years, Jorge Pineda, of Washington; and two brothers.
As part of her advocacy, Heumann helped launch a raft of nonprofit organizations, including Disabled in Action and the World Institute on Disability. She also demonstrated a commitment "to mentoring, supporting and encouraging younger disabled people, even when there wasn't a clear public benefit or reward," said Lydia X.Z. Brown, a 29-year-old disability activist and writer.
"Connecting people for her seemed like breathing," said Maria Town, the president and chief executive of the American Association of People With Disabilities.
In a phone interview, she recalled that Heumann was still participating in protests in recent years, including during a 2017 march to the U.S. Capitol when she protested proposed cuts to Medicaid while also battling cancer. "She was really focused on making sure disabled people understood our power, and understood how important it was that we got to do what was best for us, and not what society told us we should be."
Add TheJapanNews to your Google News feed.