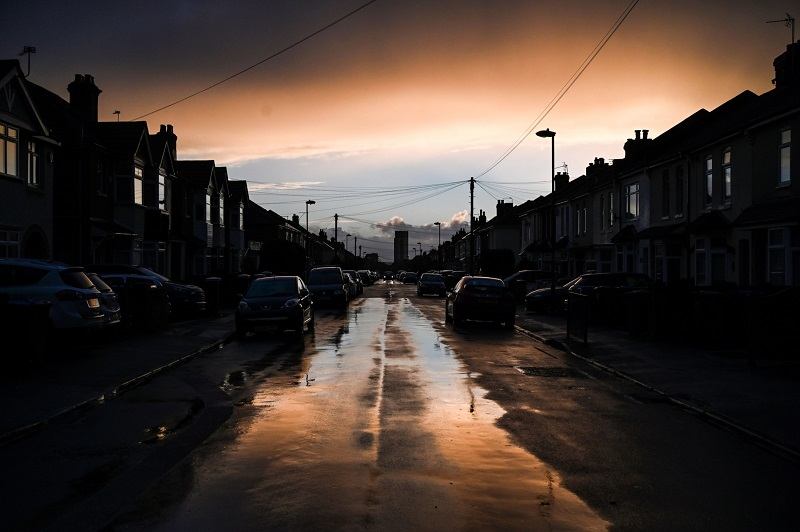 17:11 JST, November 17, 2022
Satvir Kaur is angry. The 38-year-old remembers what it was like growing up in Southampton in the 1990s. "As an average inner-city kid who grew up on free school meals, I relied heavily on my local youth center, it's where I went every day," Kaur said. "There were after-school activities." Now, she says, after 12 years of central government austerity, "not only can the school not afford those activities for my nieces and nephews, but that youth center is run by a local charity which is equally struggling."
The head of Southampton's opposition Labour-led council, on the south coast of England, is not just counting the cost of the cuts, she now has to make them. The authority must find savings of almost £1 million ($1.2 million) per week in 2023-24 to fill a shortfall in its £225 million revenue budget amid soaring inflation and growing demand for services due to the cost of living crisis.
Kaur describes what she and other U.K. council leaders face as "austerity on steroids." Local authorities in England had to reduce their spending by 20% between 2010 and 2018 due to cuts, according to the Institute for Fiscal Studies. And it is not just children's services that have suffered.
Britain, in essence, is crumbling. The bill for repairing or replacing defects across English schools was more than £11 billion in 2021, according to a government report. There is an estimated £13 billion backlog of fixes to get roads into a state they can be sustainably managed. For hospitals, the number is £10.2 billion. Hospital waiting lists are growing, the number of police officers has fallen and some schools are acting almost as triage centers for children say headteachers.
Yet, the Conservative government of Prime Minister Rishi Sunak – whose home town is Southampton – will unveil a budget on Thursday including tax rises and spending cuts of as much as £55 billion – the biggest round of fiscal tightening since the original austerity era began in 2010. Supporters say Sunak's hands are partly tied by market expectations of hefty cuts, a response to the turmoil caused by his predecessor, Liz Truss, after financial markets lost faith in her economic plans in September.
But there is little left to cut.
"In 2010, it was easier to identify low value programs you might want to cut," said Carl Emmerson, deputy director of the IFS. "Now, after 12 years and a period of hard cuts, it's hard to see any easy savings."
The heads of the Conservative-run Hampshire and Kent county councils wrote to Sunak on Monday, warning that they face bankruptcy due to "budget deficits over the next few years of a scale that has never been seen before." And though it ranks in the bottom fifth of England's local authority areas in terms of deprivation, Southampton, which is in Hampshire, and its 250,000 population are no outlier. Elsewhere in the U.K. social care funding is being squeezed, along with the wider preventative community services on which social workers depend.
Surging inflation – which hit 11.1% in October – and a rise in interest rates has sparked a slew of industrial action. Train drivers, nurses, teachers, postal workers, lawyers, civil servants and more are striking, or preparing to, over pay.
The move to plug a £55 billion fiscal hole using tax rises and budget savings comes with key services in a worse state than when the Conservatives came to power more than a decade ago. Hunt's headline numbers are unlikely to tell the whole story. For example, health and education are likely to be shielded from the bulk of any budget squeeze, but service levels are at risk of being degraded further as hospitals and schools pick up the pieces from cuts elsewhere.
"This has been a lost decade for public services," Nick Davies, program director of the influential Institute for Government think tank, said in October. "Performance is worse now than it was in 2010."
When Britons went to the polls in 2010, they knew they would get what former Conservative leader David Cameron dubbed an "age of austerity" whichever party won. Faced with the aftermath of the financial crisis and subsequent banking bailout the then Labour government had promised to find savings equivalent to 4.7% of GDP.
After the Conservatives won, the ensuing coalition government led by Cameron and his Chancellor of the Exchequer George Osborne took the idea and extended it. By the time austerity ended in 2018 the total fiscal consolidation amounted to 8.8% of GDP. The sustained cuts to public sector wages, working-age welfare payments and public services were unprecedented and hit the poorest in society the hardest.
Analysis of the impact by the Institute for Government, which tracks the performance of nine critical public services, is sobering. Between 2010 and the onset of the Coronavirus pandemic in 2020, elective surgery backlogs grew, crimes reported to police that result in charges halved, the number of police officers fell by 40,000 to 200,000, spending on community centers and libraries dropped by a third to half, assaults on prison staff jumped and the number of judges shrank.
Critics argue the effect has been to store up more serious problems, with the burden increasingly falling on charities and volunteers.
Eliza Rebeiro founded Lives Not Knives in Croydon, south London in 2007 to try to prevent knife crime. But the decline in local services for young people means she's been forced to adopt a much broader focus. "We are having to train our staff in mental health first aid, in understanding sexual violence, in all of these other things because we're getting a lot more pressure on our services from kids needing help – whether they are involved in knife crime or not," she said.
It is a similar dynamic in health care, where a protected budget doesn't tell the full story about how services have been eroded. Mark Dayan, a policy analyst at health think tank the Nuffield Trust, said council cuts to social care provision are having an impact on under-pressure hospitals. "There has been a really high number of patients delayed in leaving hospital" this year, he said. "So that physically uses a lot of space and it uses a lot of staff who are required to cover people in those beds, but they're not patients who actually need to be in hospital."
While there have always been critics of austerity, Cameron's Conservatives were able to secure an outright majority at the 2015 election where the government blamed austerity on Labour's handling of the financial crisis. But the narrative did gradually shift, and by 2016 regrets were emerging even among some austerity program protagonists. Michael Gove, who had been education secretary between 2010 and 2014, said his decision to scrap the £55 billion school building program was one of the worst mistakes of his career.
Despite evidence that health spending was falling far behind the demands of an aging population and the rising cost of medical advances, meaningful financial support did not arrive until the end of 2018.
"With hindsight, we probably should have argued for higher taxes rather than spending cuts at the margin – a different proportion," Vince Cable, who was the Liberal Democrat business secretary in the Tory-led coalition government at the onset of austerity, said in an interview. "I think that's a legitimate criticism."
The political dynamic confronting Hunt and Sunak on Thursday is very different. The government faces an inherent dilemma: how do they explain the need for a new round of austerity without blaming their own record in power? Pointing the finger at Russia's war in Ukraine only goes so far.
Treasury officials from the first austerity period said the balance of spending cuts to tax rises – which ran 80:20 in 2010 – must be different this time. One said the Sunak-Hunt version will need to be about half and half. The government needs to find about £55 billion of savings, around 2% of GDP. This time, rather than a massive downgrade to the rate at which the U.K. economy can grow sustainably the structural hole is largely the result of debt taken on during the pandemic alongside higher borrowing costs caused by inflation.
At any other time, the government would cushion the blow by letting the debt rise. But with the bond vigilantes circling and the danger of higher repayment costs through increased yields after the Truss chaos, Sunak's priority is fiscal credibility. That means austerity is back. All government departments have been told to come up with savings and Hunt himself has described having to make decisions of "eye-watering" difficulty.
Local activists argue that that the loss of any more funding will leave the most vulnerable people in society at risk of falling through the safety net. Mark Roberts, branch secretary for trade union Unison in Southampton, points to fewer housing officers now looking after rented state-owned properties in the area.
"There is an efficiency to having those people, to deal with something at the lowest level possible, as early as possible, it requires less effort later on," said Roberts. It's not only a false economy to cut early interventions, he added, but morally wrong because "people end up missing out completely and drift off the radar of the authorities."
Another area at risk is infrastructure. Days before joining Sunak's administration, Chief Economic Adviser Douglas McNeill told the BBC that spending cuts should be targeted at capital expenditure, such as roads and rail projects, because they can be squeezed "without people noticing immediately." But that is hard to sell in a country crying out for investment in public transport where the impact of industrial action and service disruption is already highly visible.
Hunt may try to avoid an immediate raid on public services by imposing a spending freeze only after the next general election, according to a person familiar with the matter.
Yet even if budgets are not cut in the short term, departments still face real-terms funding reductions due to rising inflation. More cuts will, almost inevitably, translate into more pressure on the NHS, schools, charities and volunteers, to fill the gaps.
"Local government has shown it's really efficient at making massive savings since austerity started," said Lorna Fielker, cabinet member for health, adults and leisure at Southampton council. "But there's nothing left down the back of the sofa apart from lint and biscuit crumbs now."
Add TheJapanNews to your Google News feed.