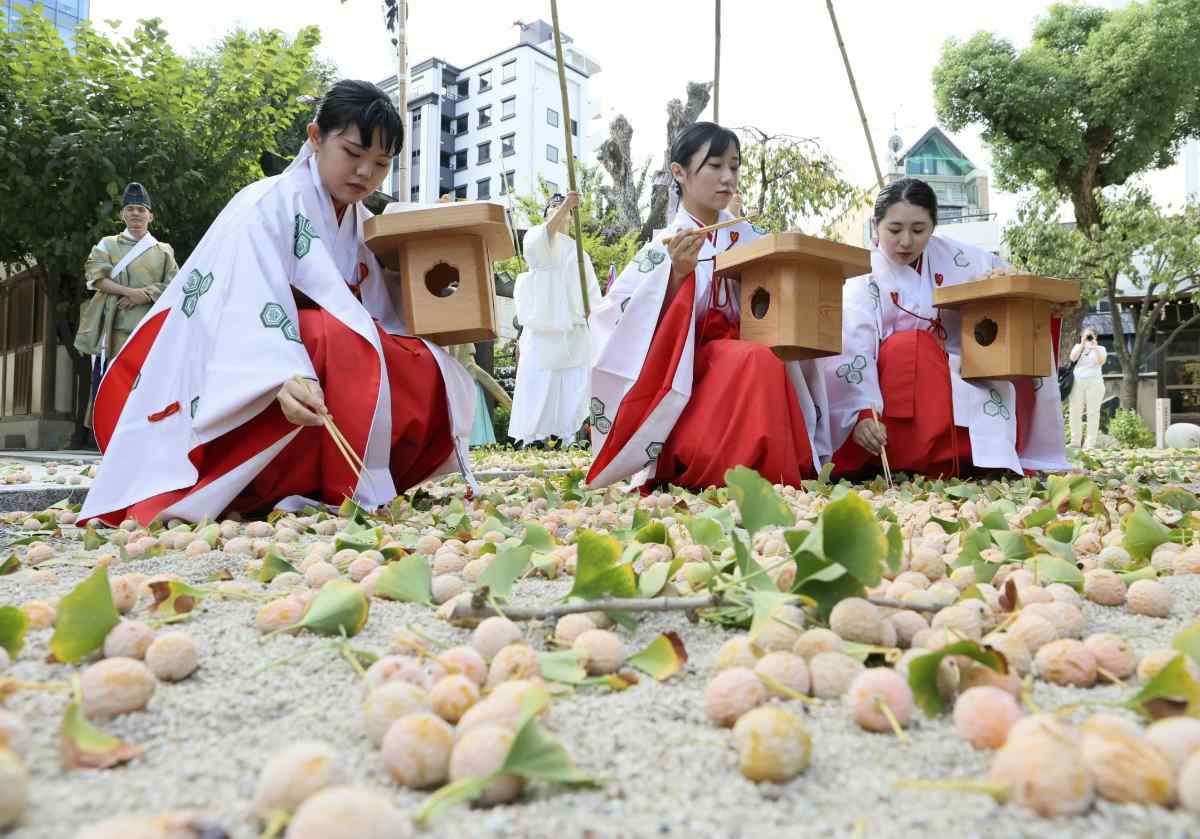 15:33 JST, October 21, 2023
FUKUOKA — An annual autumn event, harvesting nuts from a large ginkgo tree, was held at Kushida Shrine on Oct. 5 in Fukuoka City's Hakata Ward.
The female ginkgo tree is approximately 22 meters tall and said to be over 1,000 years old. As a male tree stands close to it, they are called "meoto ginan," meaning "husband and wife ginkgo trees." "Ginan" means ginkgo tree in Hakata dialect of Japanese. They are revered as sacred trees and symbolize matrimonial happiness and a flourishing family.
Priests shook the branches of the female tree with bamboo poles to get the ginkgo nuts to drop, and miko shrine maidens picked up the golden-hued nuts with chopsticks. The harvested nuts will be distributed to visitors as amulets for a flourishing family and good matchmaking at the Ginan Festival on March 12 next year.
Add TheJapanNews to your Google News feed.