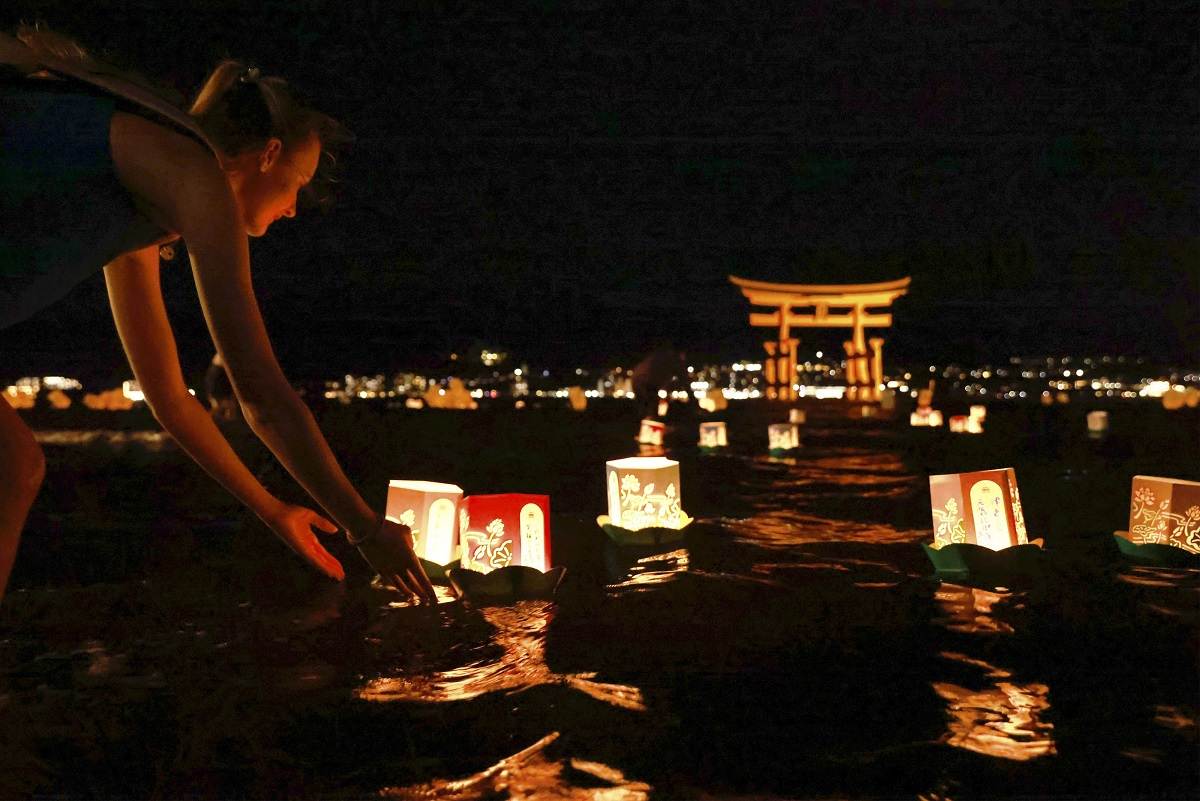 16:42 JST, October 7, 2023
HATSUKAICHI, Hiroshima — A total of 1,250 paper lanterns bearing messages and wishes were released into the sea near Miyajima Island, Hiroshima Prefecture, on the evening of Sept. 23, casting a faint light over World Heritage site Itsukushima Shrine's otorii gate in the gathering darkness.
The event was held to commemorate the 1,250th anniversary of the birth of celebrated Buddhist monk Kukai (774-835). Miyajima's Daishoin Temple, which belongs to a Buddhist sect Kukai founded, and other entities formed an executive committee that organized the event. Kukai is said to have trained at Mt. Misen, a sacred 535-meter-tall mountain on Miyajima.
The 1,250 colorful lanterns prepared for the event, which was held for the first time, were adorned with messages such as "I wish for the safety of my family" and "world peace." The lanterns were released from the shore near Itsukushima Shrine.
In addition to the lanterns released by participants, the otorii gate was illuminated by about 100 lanterns floating in the sea. The pale light that each one emitted added a beautiful touch of color to the otorii, the famous symbol of Miyajima.
Add TheJapanNews to your Google News feed.