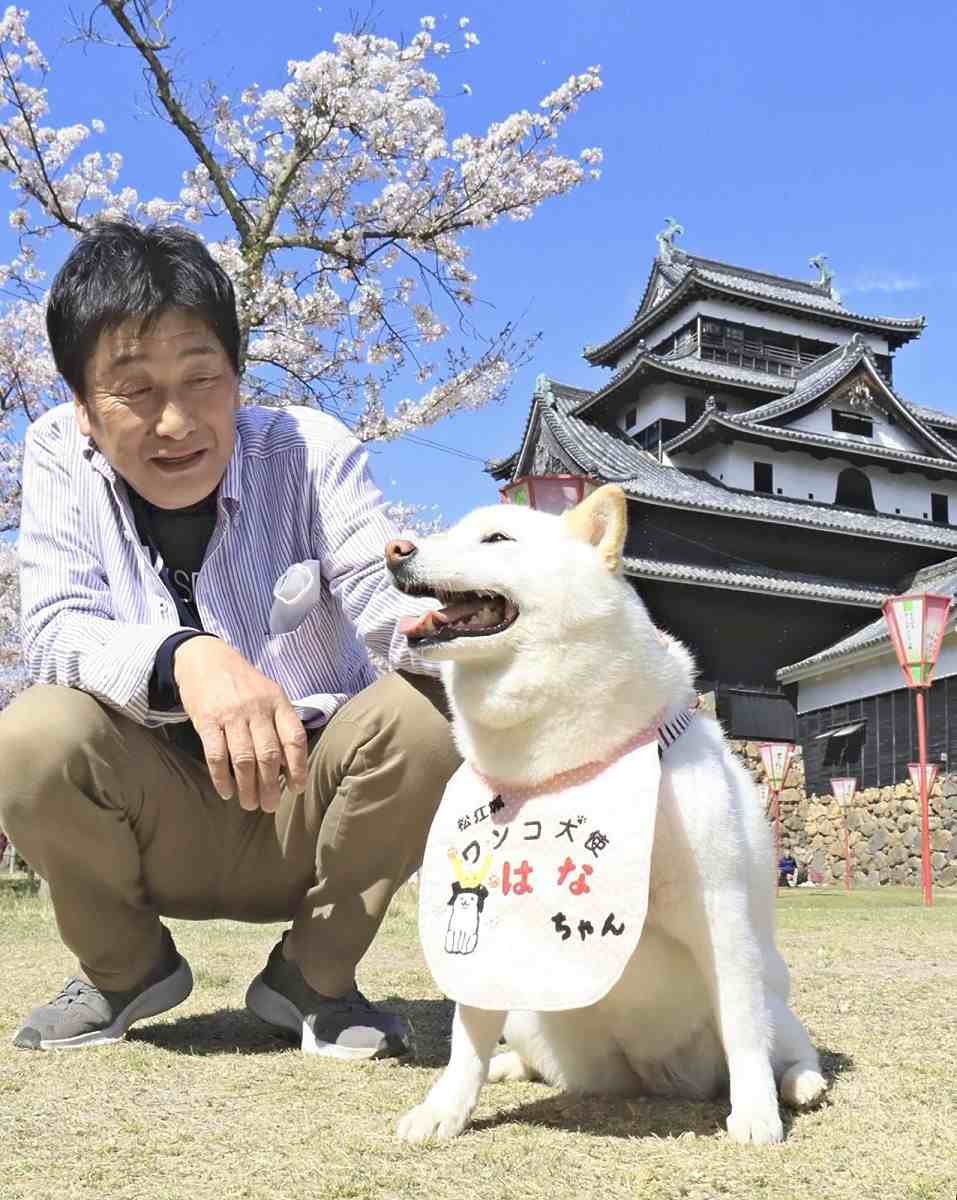 18:32 JST, April 23, 2023
MATSUE — A 10-year-old Shiba Inu dog that is routinely walked around Matsue Castle has been appointed as its goodwill ambassador.
Hana-chan became popular with tourists who greet her during morning and evening walks around the castle with her owner, Toshiro Akamatsu, 72.
The pooch quietly sits on her favorite bench whenever she goes to the castle and hardly ever barks. She continues to charm visitors, perhaps because of her gentle nature.
Hana-chan is unfazed by the sight of tourists and children, even when seeing them for the first time. She has gained many fans while being petted and her eyes often slowly close with pleasure.
The castle's tourist information center began receiving inquiries about Hana-chan after she was featured online as an "idol" dog. The city appointed her as a goodwill ambassador to promote the castle on April 2.
"I'm grateful that people love my little dog and I'll continue to leisurely walk her," said Akamatsu.
Add TheJapanNews to your Google News feed.